Review:
For this week's review, we had to travel pretty far to enjoy this Korean restaurant. My friend told me that his Korean friend would only go to this place for Korean food. The restaurant is called BCD Tofu House and it's in Epping.
They have seven different Banchan (side dishes). It is always nice to have more options than just a plate of kimchi!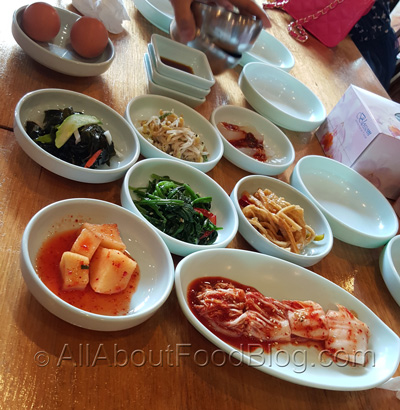 Haemul Pajeon – $15 – Seafood and green onion pancake
One thing that we always looked for in a Korean restaurant: seafood pancake! Nothing really stood out from this particular pancake, but it wasn't bad either.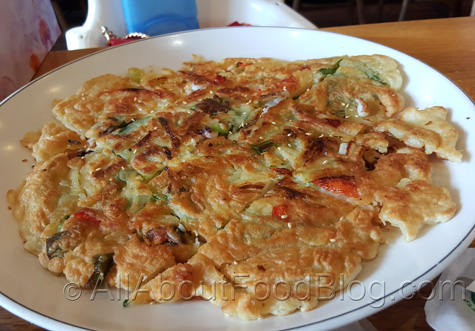 Ox Tail Soup – $15
It was predominantly ordered for the kids as the tofu soup was more on the spicy side. They seemed to be enjoying the ox tail with vegetables and glass noodles.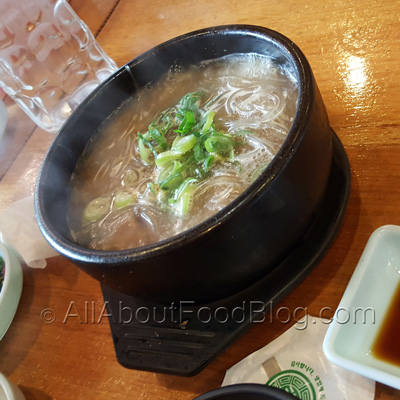 Beef Bulgogi and Tofu Soup – $25
This is what you are here for: Tofu Soup. They have quite a few options for the tofu soup, including a mix and match with other dishes. Obviously our choice fell on the most common name in Korean dish: Bulgogi!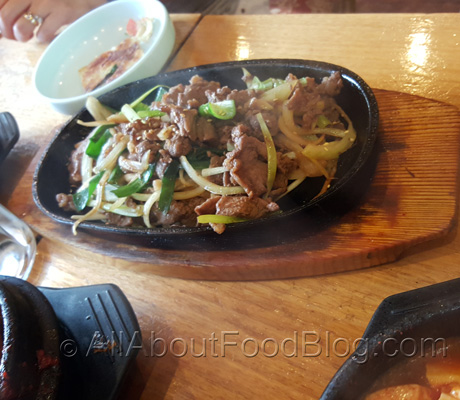 Their tofu soup is really good – as expected given the restaurant name. I felt that the Bulgogi was a bit overcooked and dry.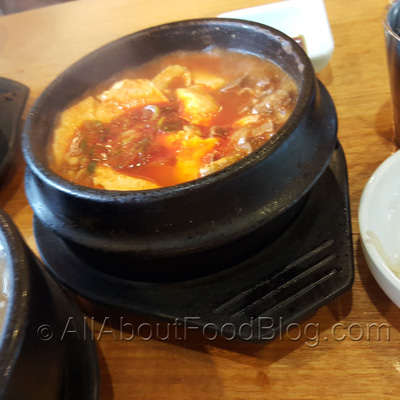 Spicy Braised Beef Short Rib – $26
My favourite for the night. Although the dish was pretty spicy (I have a very low affection to chili), I could not get enough of it.
I failed in taking picture of this dish in close up. If you look at the picture below, it's the one on the left.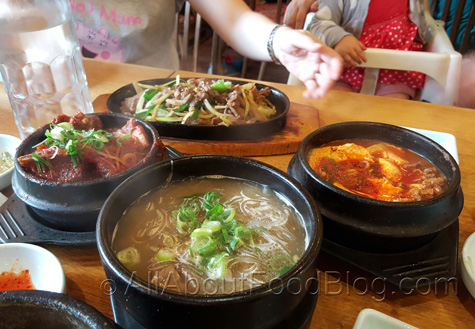 Special Rice (Youngyang Dolsotbab) vs normal rice – $3
For all of the dishes above, you have a choice of having it with normal rice or Special rice (for $3 more). The special rice is an interesting Korean-style dish with (I'm pretty sure) nuts and fruits.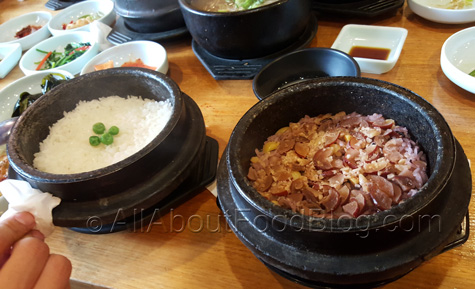 I can understand why people travel to Epping for a tofu soup. The tofu soup from BCD Tofu House was pretty good.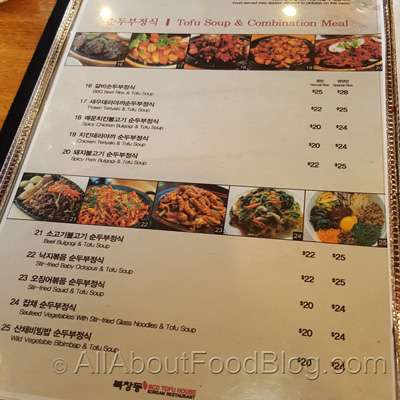 Rating for BCD Tofu House:
7.0 / 10
Taste: 7.0 / 10
Price: $26 per set
Place: 7.0 / 10
Details:
74 – 76 Rawson Street, Epping 2121
02 9868 4300