Product Review – Sansu Yuzu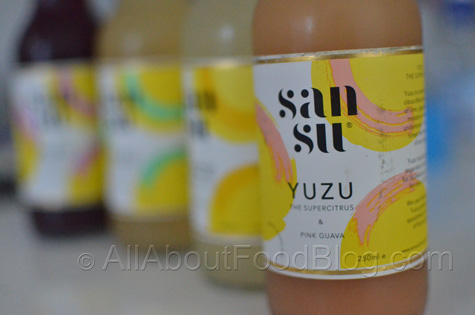 What is Yuzu?
To be honest, I am not sure what it is and I have never seen the actual Yuzu fruit. Borrowing from Wikipedia, Yuzu's point of origin is the East Asian region and it is believed to be a hybrid of sour mandarin and Ichang papeda.
My first exposure to Yuzu drink was when I went to a Japanese restaurant with the same name in Pyrmont a few years ago. At that time, I ordered the Yuzu tea and I instantly fell in love with Yuzu. These days, I am always interested in ordering dishes/drinks with Yuzu in it, if available.
A little blurp from the maker
Sansu are the first company in the world to offer Yuzu as ready-to-drink fruit drink – allowing you to enjoy Yuzu anywhere. Its intense flavour is the perfect accompaniment to any meal and a great alternative to alcohol.
With bumpy curves and a tangy taste, a hybrid of a lemon and grapefruit, Yuzu offers an intense citrus flavour with unique floral undertones. It has three times the Vitamin C of an orange and an abundance of flavonoids that act as powerful antioxidants. Its taste is powerful, with rich aromatic notes. It is both a delicate and refreshing flavour.
Yuzu's scarce production quantity and high costs have limited its usage. However, Sansu has made this rare, exquisite fruit more accessible in a ready-to-drink format. Sansu fruit drinks were first launched in London in 2014 to introduce Yuzu to a new audience. It has rapidly grown in popularity and is now stocked in leading retailers, restaurants, cafes and bars across the UK.
All the juice ingredients are not from concentrate. All flavours are sweetened with grape juice and there is no added sugar, preservatives, flavourings or colourings. Sansu fruit drinks are available in four delicious flavours:
Original
Yuzu and Blackberry
Yuzu and Pear
Yuzu and Pink Guava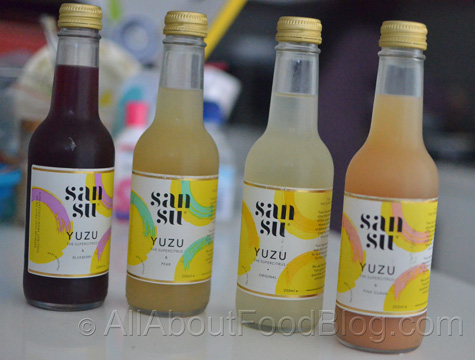 How does it taste?
They are actually pretty sour with only a hint of sweetness. The original Yuzu is our most favourite from the four.
The ones with pear and pink guava actually overpower the Yuzu flavour. So, those two taste more like pear and pink guava respectively.
Contact Details
Thirst for Life
17 Fred Street, Lilyfield NSW 2040
02 9810 0804