Review:
This week's review came from a cafe famous for its Brewnuts, you might probably know it more as cronuts (for those of you who really are clueless: a love affair between croissant and doughnut). The cafe is called Brewtown Newtown. The location was actually rather obscure and not in the main street. However, it did not deter food lovers to line up just to get a seat in this place.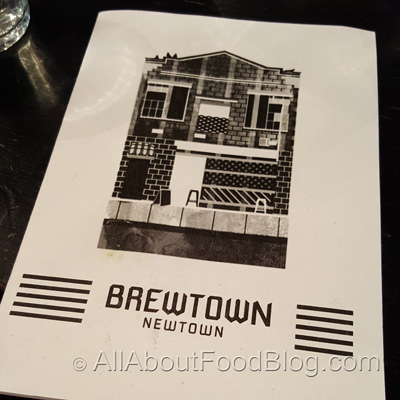 These days, I am not so keen to line up for food. When I got a Friday off, I went to the cafe for lunch and got the seat pretty easily. The café's décor is the trending warehouse-y one.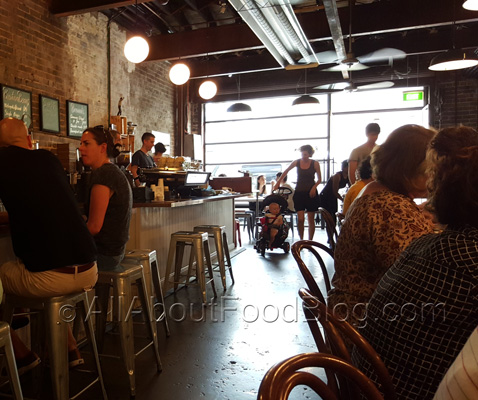 Latte (espresso with milk) – $3.50
I always have a soft spot for establishments that roast their own coffee. You can just tell its freshness!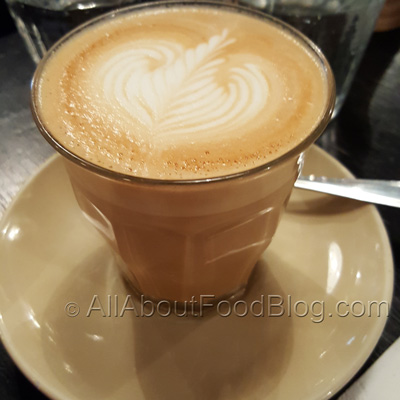 Cronut
As mentioned above, this was the sole reason why I was so interested in going to Brewtown Newtown in the first place.
They have quite a selection of cronuts, but we still like the original cinnamon cronut.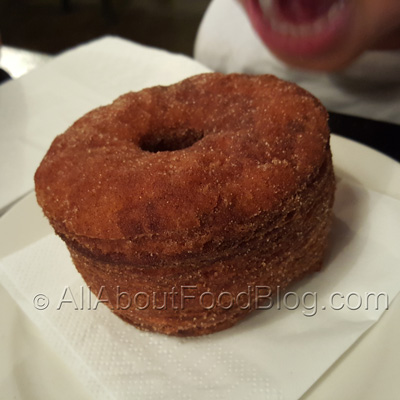 Toasted sandwich – $14
The Australian-style steak sandwich came with caramelised onion and beetroot. It looked a bit more like a gigantic bruschetta than a sandwich.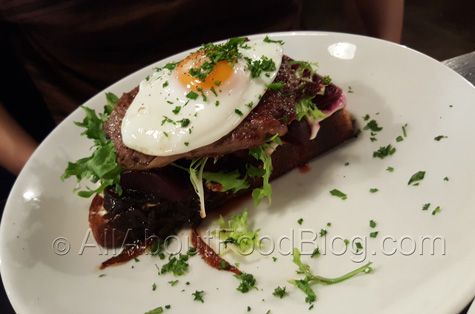 Toast and homemade jam – $6
Because of that 'peanut butter jelly' song, we ordered the toast and jams for the little one. He totally skipped the peanut butter and just concentrated on the jelly and sourdough.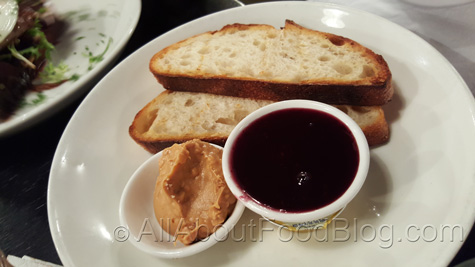 Elvis burger – $16.50 – Ground Beef, Savory brewnut, Canadian bacon, gruyere and mayo served with chips and relish
Little did I know that apparently this was what made people lined up: a savoury-version of the cronut!
The chips and relish were really good. Then on the same plate, you also got a cronut burger. It is just too ridiculous to put it in the same sentence!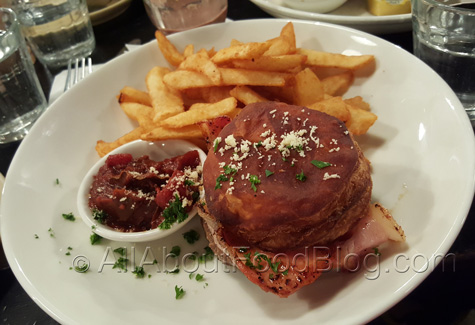 Cronut, coffee and burger. These three are the things people look for in Sydney these days and Brewtown Newtown has them all… and they did it quite brilliantly.
Rating for Brewtown Newtown:
8.0 / 10
Taste: 8.0 / 10
Price: $12 – $24 main course
Place: 7.5 / 10
Details:
6 – 8 O'Connell St, Newtown 2042
02 9519 2920
http://www.brewtownnewtown.com/