Review:
This week, we were invited to Surry Hills Eating House. The restaurant is located in the corner of Elizabeth and Campbell Streets. It is owned by Sujet Saenkham of five Spice I Am restaurants in Sydney. Spice I am has a pretty good reputation in Sydney and it's a great opportunity for me to try their other establishment. Surry Hills Eating House is a Thai restaurant that has quite a few seafood options.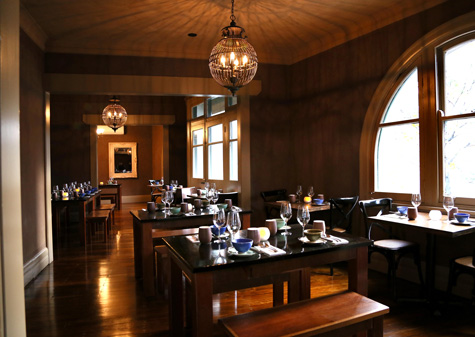 Pla Tod Phae – $14.00 – Curried white bait fritter served with house made sweet chilli sauce and crushed cashew nut
I love white bait in Yum cha place. It is pretty interesting to see a white bait in a non-Chinese restaurant. Surry Hills Eating House's white bait was amazing. It was probably our most favourite dish of the night.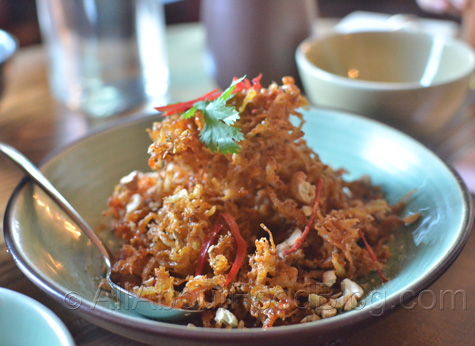 Pad See Ew Chicken – $18.00 – Stir fried flat rice noodle with sweet soy sauce, egg and Chinese broccoli
We ordered this specifically for the little one. The portion was pretty decent and it was one of the best pad see ew chicken that we have ever tasted.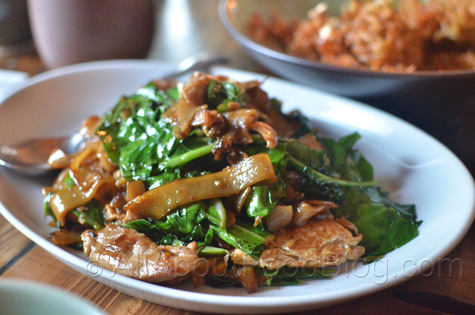 Phuak Neung Tod – $14.00 – Steamed dried shitake mushroom, dried shrimp and taro wrapped in bean curd skin and deep fried then served with spicy sweet coriander sauce
We were not going to order this entree. However, after looking at the first two dishes that came in, we decided to order this one. It was not a bad choice!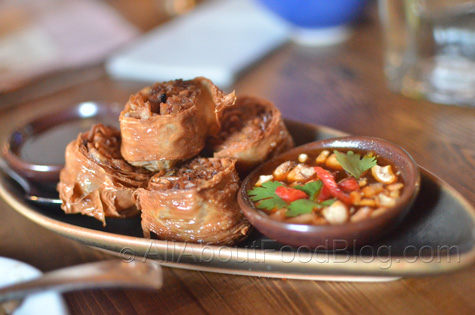 Gaen Kiew Wan Nua – $24.00 – Green curry slow cooked beef served with roti
The green curry was pretty good, but pretty spicy. They made the correct decision of serving it with roti. Curry tasted so much better when enjoyed with roti!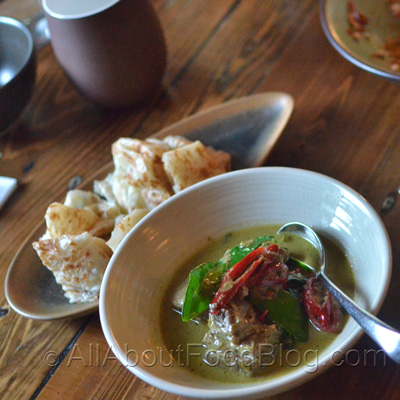 Lin Ped Pha Lo – $26.00 – Duck tongue simmered with five spice, served with braised pickle, green mustard and nam som (vinegar chilli)
We ordered this out of curiosity. There are not that many places serving duck tongue. They nailed it in terms of its taste. However, I think they should serve it as a side dish instead of a full main dish.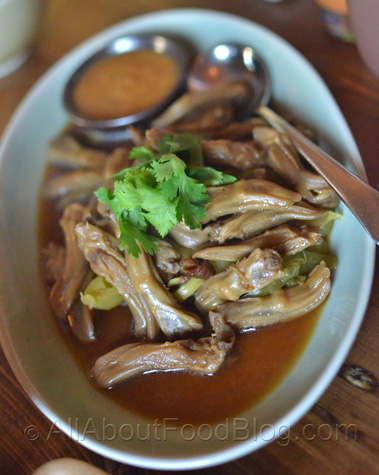 Cashew Nut Chicken – $18.00 – Stir fried cashew nuts, shallot, onion and chilli jam
For those of you who enjoyed individual serving instead of shared dishes. They have a variety of stir fry dishes. Cashew nut is probably one of the staple dishes in any Thai restaurants in Sydney.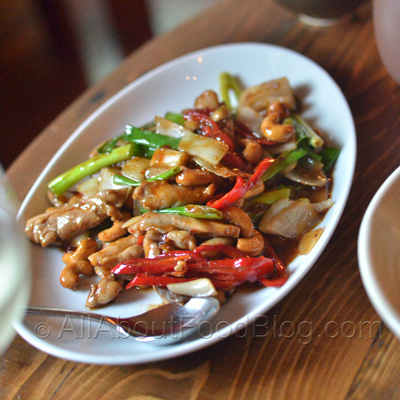 Gaeng Het Pho – $28.00 – Phuket-style curry of bar cod fillet, Thai black mushroom and betel leaf!
This last dish was recommended by the waitress. It was one of the most ordered dishes at the restaurant. I guess it is true when they say the customers cannot be wrong! This curry is less spicy than the green curry we ordered earlier. I also liked the texture of the mushrooms.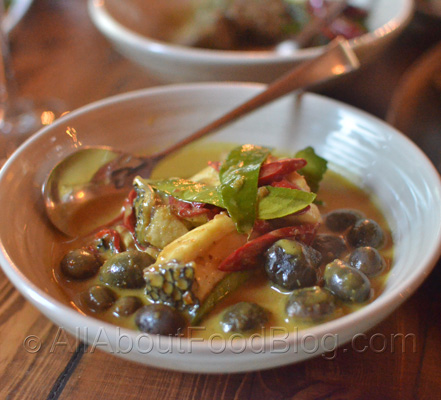 Surry Hills Eating House
Did you know?
Eating house is located on level 2 of Triple Ace Bar. It is also within a walking distance to Spice I Am's other restaurant: House Thai.
Details:
Level 2, 198 – 200 Elizabeth Street, Surry Hills 2010
02 9211 8107