Review:
11 courses dinner, $60 price tag, for two people… I will let that sink in for a minute… To put it into perspective, each tapas at the restaurant ranges between $8.50 and $26.50.
That was the Groupon winter special at El Bulli Surry Hills. Instead of the full recommended retail price of $153, we get all of these tapas below for just $60!
Chickpea & Chorizo – a tasty broth of chickpeas, coriander and chorizo served hot
The usual plate of tapas with chickpeas and chorizos on tomato broth.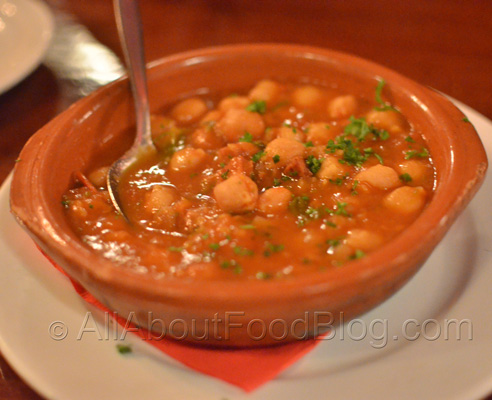 Pan con Queso y Jamon – toasted ciabatta served with a wedge of manchego cheese and slice of jamon on the side
Aceitunas Mezcladas – a selection of black, green & stuffed olives spiced up El Bulli style, wait for the kick!
These two were served together with the bread on the side. Jamon and cheese were the perfect pair for the bread. Also, loads of different olives in a bowl… love it!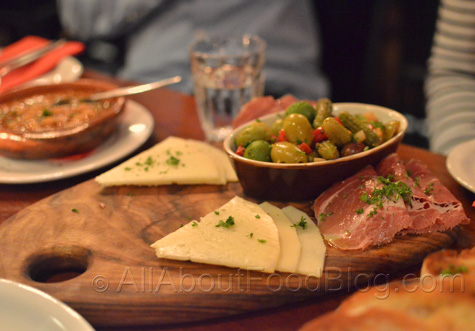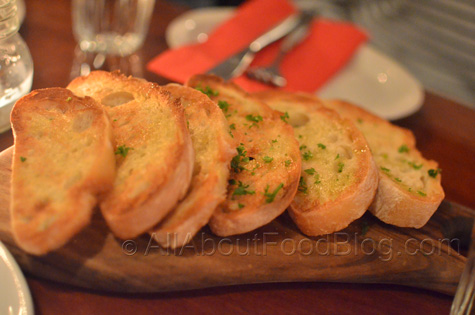 Croquetas de Jamon – croquettes filled with white sauce & ham rolled in breadcrumbs, lightly fried & topped with alioli
Salt & Peppered Chipiones – lightly seasoned salt and pepper crispy squid served with lemon and alioli
Another jamon dish, but this time it was made into little croquettes. It was paired with salt and pepper squid and alioli (pay attention to the word 'alioli', it's not a typo).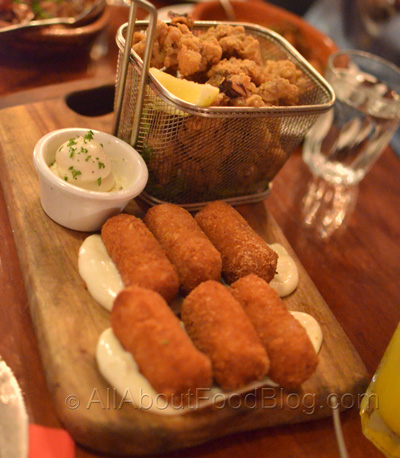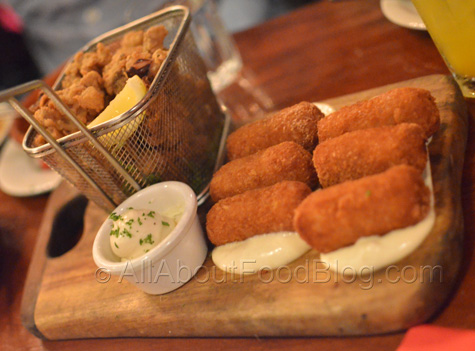 Patatas El Bulli – deep fried chat potatoes served with an emulsion of fritas & bravas dressing – house favourite
Patatas bravas is one of the most common dish in a Spanish tapas restaurant. It was also one of the first tapas dishes I've ever tried, made by a Spanish friend a long time ago! El Bulli spiced it up a bit and called it Patatas El Bulli.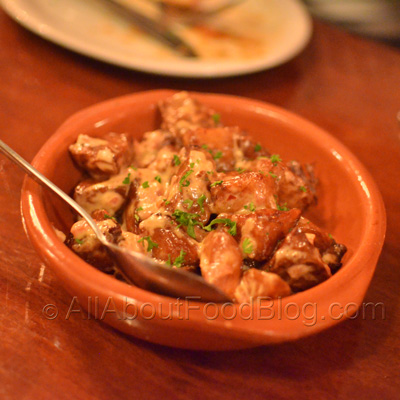 BBQ Alitas – bbq hot and spicy chicken wings marinated in chimichurri & peri peri sauce
I usually liked chicken wings. However, I was not a big fan of this. Probably overshadowed by the other ten dishes on the night.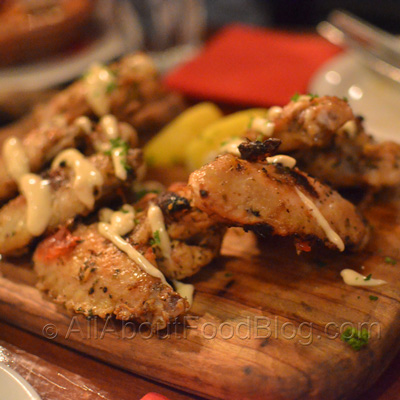 Medallon del Rey – eye fillet medallion on a bed of caramelised onions topped with a creamy blue cheese butter
Pinchitos de Gambas – grilled prawns skewered and infused with a Mediterranean saffron and cinnamon sauce!
It was interesting to see that they decided to bunch up two of (what I thought to be) the highlights for the night in one dish. Both the eye fillet and prawns were nicely done.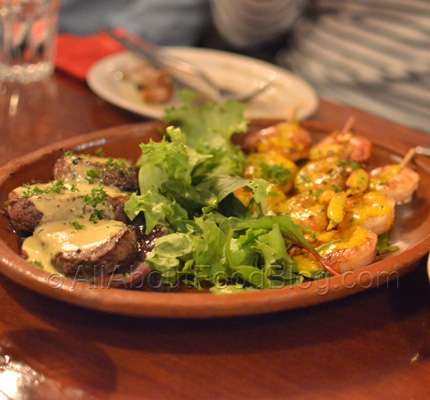 Mejillones en Salsa Picante – Giant pot of chilli mussels cooked in a traditional Spanish salsa, pumped up with shallots, basil, chilli & garlic
It took a while before the last two dishes arrived.The first want was rather spicy with quite thick salsa.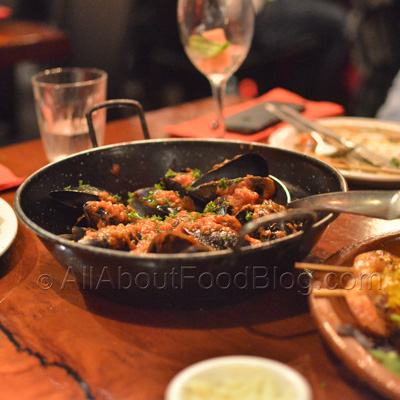 Almejas Tallarinas con Jamon – South Australian Pipis pan fried with jamon served in a white wine and lemon sauce with a dash of cream
The pipis was a little light on the cream.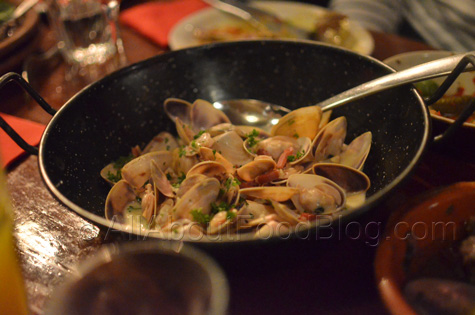 The final verdict for El Bulli
Would we pay a full price for these tapas at El Bulli? Possibly No! However, $60 for 11 tapas is a hell of a deal!
Did you know?
To our surprise, El Bulli Surry Hills is actually a pretty big restaurant. The interior was very dimmed with virtually no sunlight in the venue.
Rating for El Bulli Surry Hills:
7.0 / 10
Taste: 7.0 / 10
Price: $60 for 2 people
Place: 7.5 / 10
Details:
504 Elizabeth Street, Surry Hills 2010
02 9319 5199