Review:
Majestic Gourmet Grocers is a pretty interesting place. It is located in an old cinema building in Petersham that have been refurbished. The restaurant side of the place is called Majestic Harvest. They also have the grocer/gourmet market next to the restaurant.
Kids Spaghetti – $8
The kids spaghetti is a pretty good-valued meal with quite a big portion. It is not on the dinner menu, but you can request one.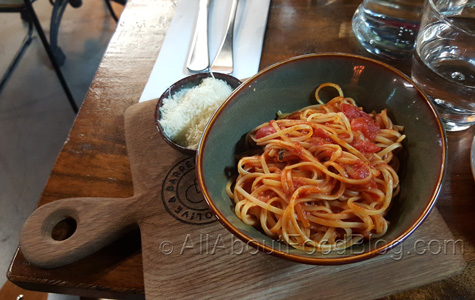 Seared beef fillet carpaccio – $18 – with button mushrooms, a la Greque, rocket, parmesan and truffle oil
This has got to be the most generous serving of beef carpaccio I have ever seen. It is also full of things that I like!
The beef was cut a lot thicker than the usual beef carpaccio.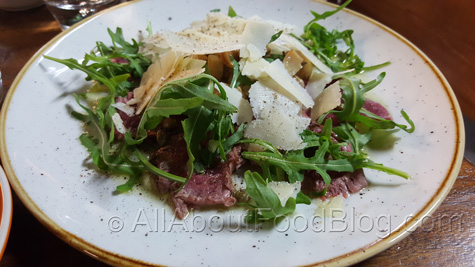 Zucchini flower – $18 – w/ ricotta, pine nuts, basil, burnt butter muscatel, lemon
It was a stark contrast to the carpaccio in terms of serving. However, the zucchini flower delivered a better-tasting dish.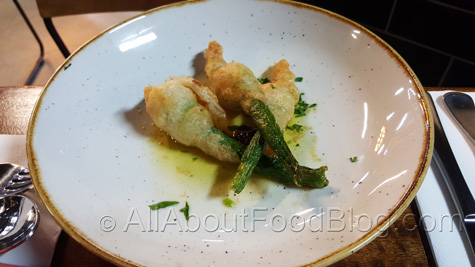 Roasted Spatchcock peri peri chicken – $24 – with kale, green beans, chickpeas and tomato, lemon & mint yoghurt dressing
I ordered this menu because there seemed to be a confusion whether it was a spatchcock or a chicken. I think it ended up being spatchcock with peri peri sauce.
The spatchcock was surprisingly spicy! It also had the reigning healthiest vegetable in the world, kale.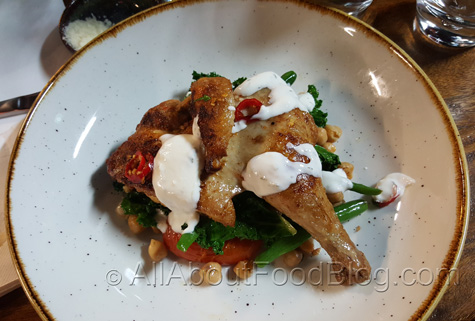 Braised lamb gnocchi – $21 – with rosemary, olives and preserved lemon & pepper
I think the lamb gnocchi was the hero dish for the night. It was everything I expected it to be!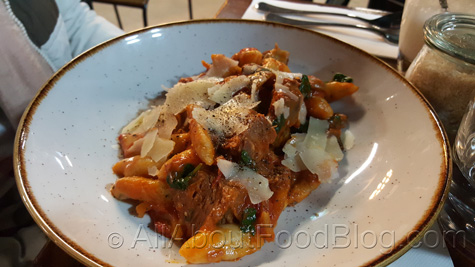 Rocket salad – $8 – with pear, walnut, snow pea and blue cheese
I quite like this salad. It was quite rich and multi textures.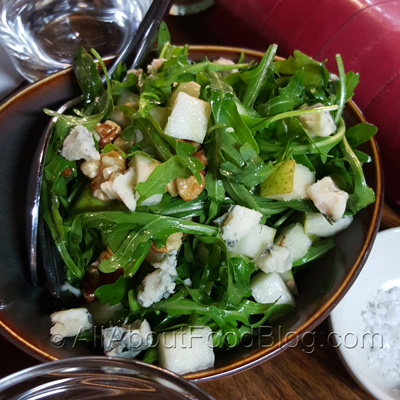 Roasted fig feuilletine – $15 – with pistachio nut mousse, pomegranate syrup
We ordered the dessert because we had such a lovely dinner. However, the dessert was sort of a letdown. Despite the interesting description, the elements did not go well together. The overall dessert was warm and I think it could be better with a scoop of ice cream.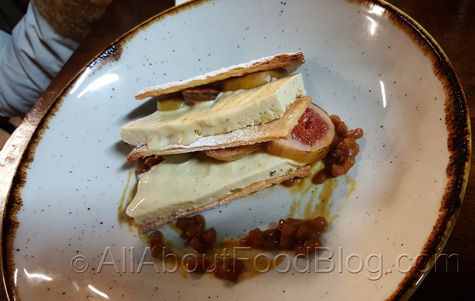 The final verdict for Majestic Harvest
It is always uplifting when a restaurant gives you a great service. Majestic Harvest also had a pretty good lamb gnocchi.
Did you know?
Midway through the dinner, one of the attendant actually came to our table to excuse himself. It seemed that his shift had ended and we started to have a little chitchat. I'm pretty sure he went to every table he attended before finally departing. It is quite an interesting experience and we were quite appreciative of the gesture.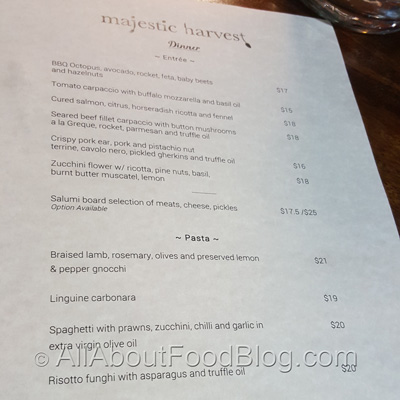 Rating for Majestic Harvest:
7.5 / 10
Taste: 7.0 / 10
Price: $50 per person
Place: 7.5 / 10
Details:
49 New Canterbury Road, Petersham NSW 2049
02 8097 2222