Beijing Impression Review:
Beijing Impression is a relatively new restaurant in Ashfield. In the last few months, you wouldn't be able to get a seat at the restaurant without queuing for hours or booking it a month in advance. They built up a reputation on their Peking duck. They put on a bit of show when serving the duck.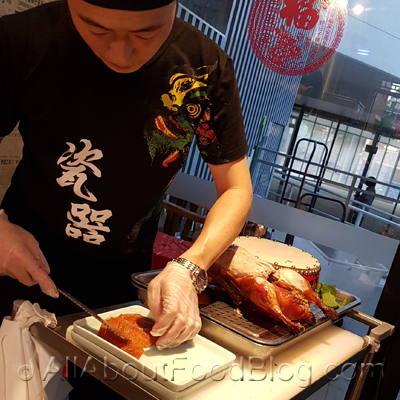 Unfortunately, on this occasion, we did not try their Peking duck as there was only our family dining in. There are quite a lot of unusual items on the menu. They are not your typical Chinese dishes found in Chinese restaurants.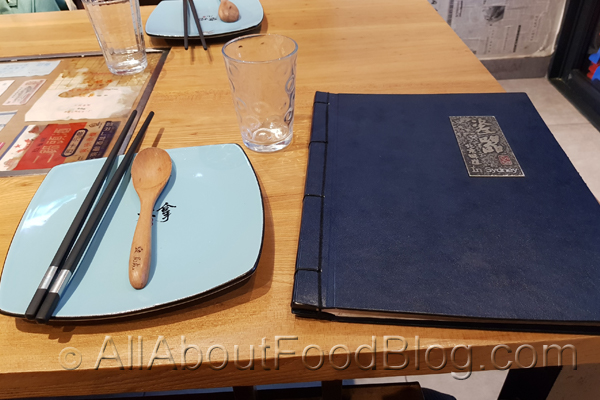 Fried Beef and Crispy Mushroom – $16.80
I am quite pleased with the fried beef and crispy mushroom. It was probably the most 'normal' dish on the night.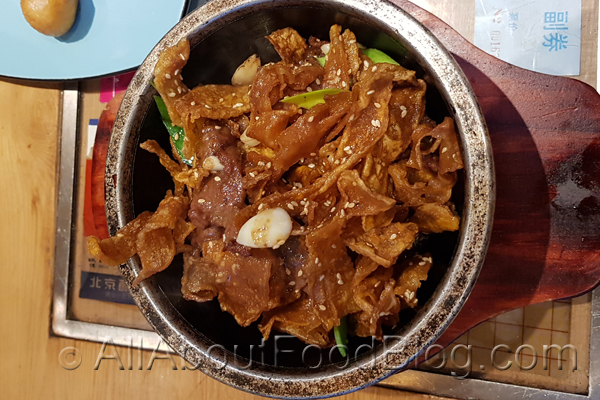 Special Fried Rice in Honeycomb Briquette Look – $12.80
I thought we ordered fried rice. Apparently, it was a black sticky rice dessert with fruits. They also lit the fried rice up like a bonfire.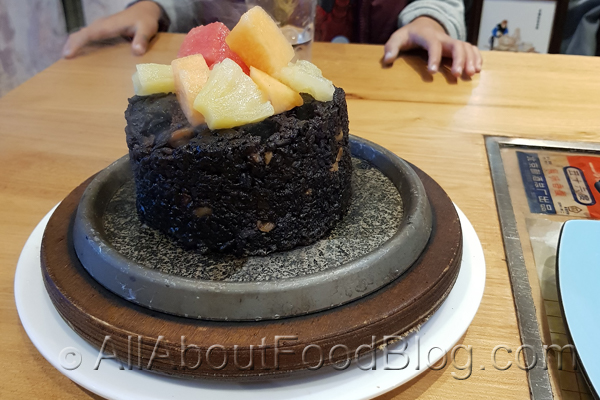 Three Delicacies (Blood, Palm and Gizzard) of Duck in Hot Chilli Oil – $18.80
Skip this if you don't eat chilli. This dish was very hot with quite a lot of chilli oil, chilli pieces and Szechuan peppercorns. If the heat doesn't put you off, then the duck's inner parts might. They have blood jelly, duck feet (palm) and gizzard.
I actually quite enjoyed it despite the heat.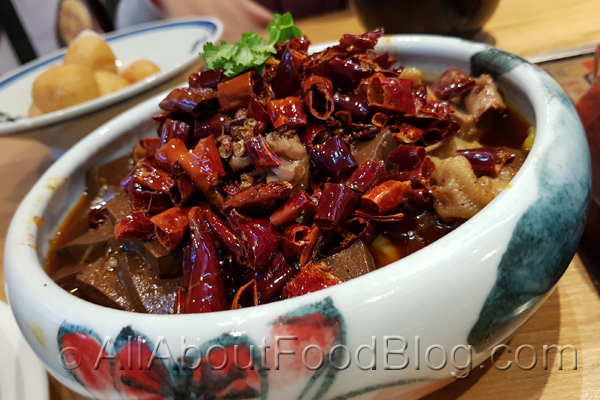 Peking Style Cheese – $5.80
Again we made a mistake ordering this thinking it was a savoury dish. It turned out to be a sweet cheese with jam. It reminded me of Indonesian tapai (fermented cassava) with slight alcoholic flavour.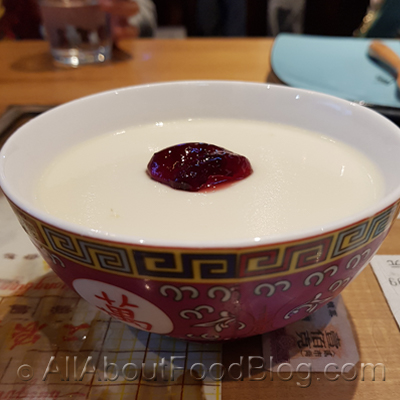 Creamy Fried Cake – $9.80
This is the actual dessert that came out as a dessert. Unfortunately, the little one loved it so much that we were only given a tiny portion.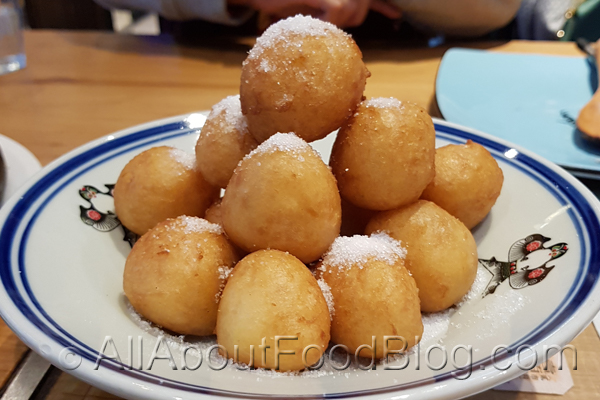 Crispy Prawns – $12.80
Considering that we actually ordered three desserts on this occasion (somebody was really happy about that), we had to order an extra main dish. It was a very nice and crispy prawn with a hint of sweet and spicy sauce.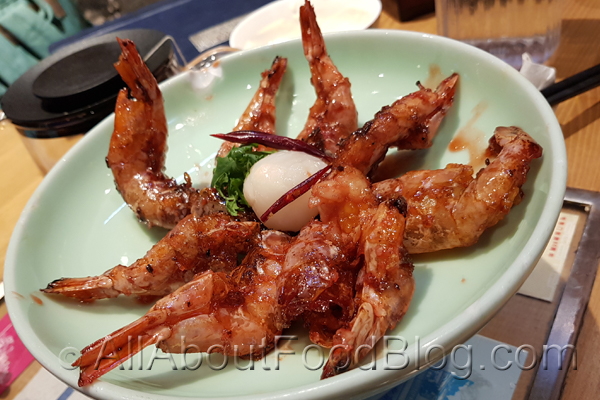 Steamed pork with rice flour – $12.80
It tasted like the sticky rice in lotus leaf but without the lotus leaf and with a lot more meat. As if you are still lacking carbs, they also throw in a few buns for free. You could technically eat just this and be really full.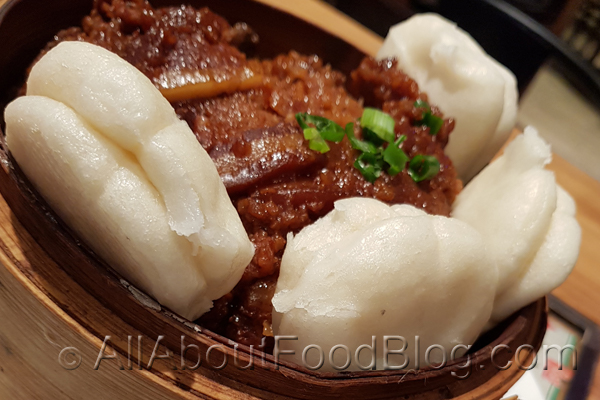 The final verdict for Beijing Impression
Despite our inabilities to choose the right dishes, we enjoyed our dinner at the restaurant.
Do you think I should go?
If you do not have to experience the queue at this restaurant, the food is actually pretty decent. Obviously, you should be aiming to get their Peking Duck.
Rating for Beijing Impression:
7.0 / 10
Taste: 7.0 / 10
Price: $90 for 3 people (without the Peking Duck)
Place: 7.0 / 10
Details:
11-13 Hercules St, Ashfield 2131
+61 2 9798 5288