Stonegrill at The Builders Review:
We had a bit of a drive to South Coast during the Easter Holidays and ended up in Wollongong to stay for the night. When searching for one of the better meals in Wollongong, we ended up in a restaurant called Stonegrill. The restaurant is located at the Illawarra Master Builders Club.
Stonegrill is a steakhouse where the steak is cooked on a hot stone in front of you. This way, you can control how cooked you want your steak to be.
Truffle and Parsley Bread – $8 – Homestyle bread topped with truffle and parsley butter
It's a nice few slices of bread to start off the night with a little side of greens and cheese.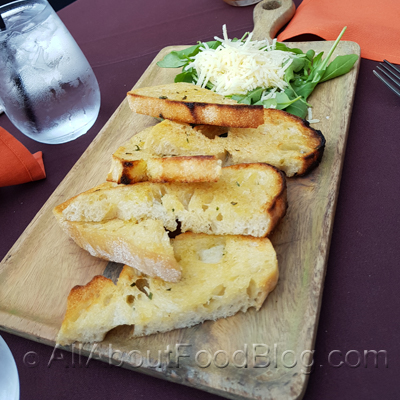 Grainge Rump Steak – $31 – 500gr Grainge Angus Beef originates from the fertile Riverina region of NSW, where specially-selected Black Angus cattle are fed a grain-based diet for an average of 120 days
There are quite a few cuts that are better than rump steak on the menu. However, rump steak has always been a personal favourite of mine. The steak came with one side and a choice of 5 sauces. On this occasion, I chose Diane sauce.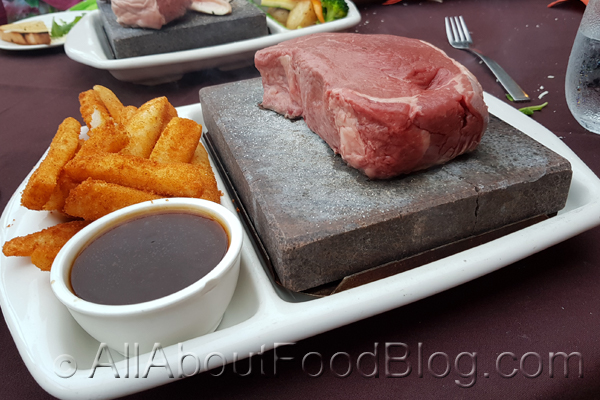 The waitperson told us that if we wanted to cook the steak much quicker, we should slice it into thinner pieces. It was actually a great advice – unless you want your steak blue rare.
If 500 gr is a bit too much for you, they also have the smaller portion.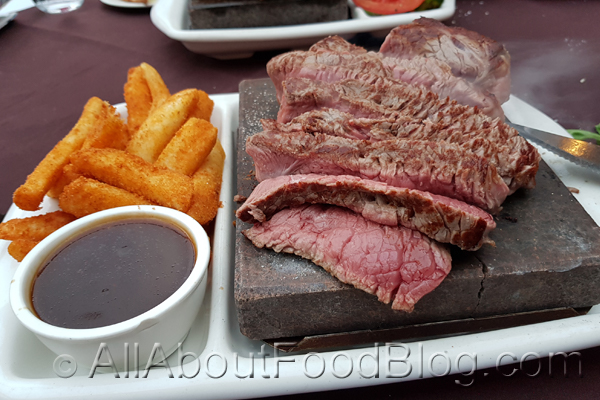 Mixed Grill – $36 – A juicy selection of rump steak, lamb cutlets, chicken breast, and seasoned Roma tomato
When I posted the image on one of my bloggers' facebook group, there were many squeamish faces. Especially when they looked at the raw chicken being cooked together in the stonegrill.
We are used to all-you-can-eat-style grill, so I'm not quite sure what's the fuss is about. For the sauce, we chose the creamy mushroom sauce.
The mixed grill has quite a good value for money if you want different cuts of meat… and a curious slice of tomato.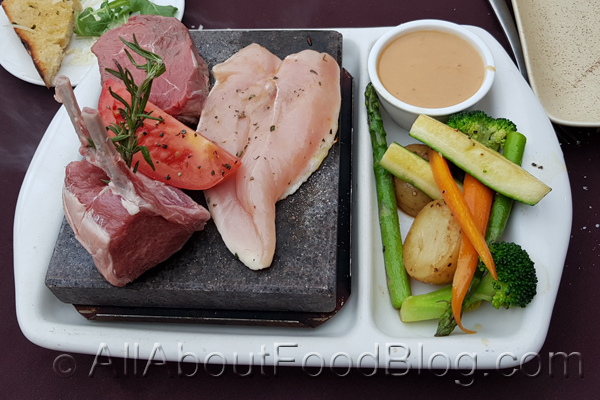 Smash and Crash – $11 – Vanilla gelato served on a frozen-cold stone with your choice of Maltesers, Marshmallow, chocolate flake, cashew nut or mini M&Ms and finished with warm chocolate ganache or butterscotch sauce. Choose two of these extras for you to smash, crash or fold into the gelato on the stone.
This is a dream of probably every kid in the world. You can mix and match basically everything your parents don't allow you to eat (excessively). Yet, it's an excessive serving of everything.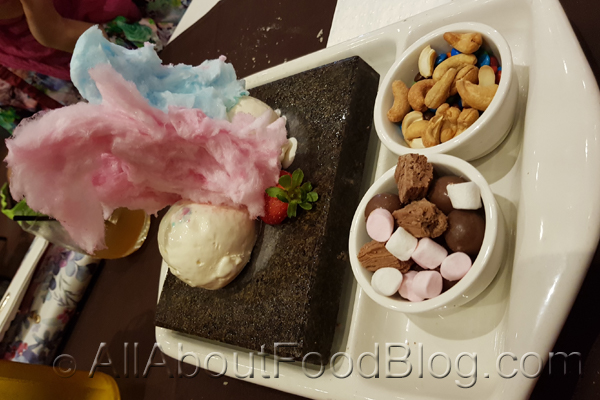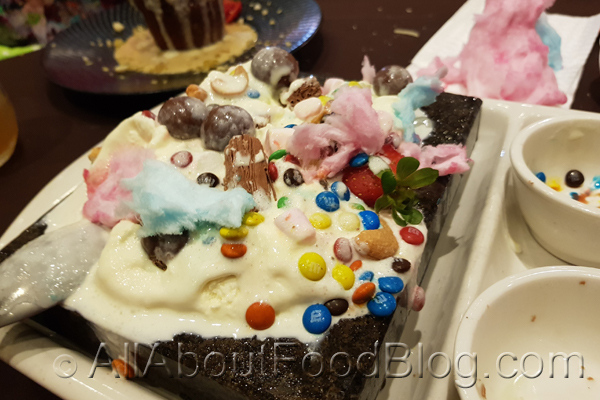 Pineapple and Macadamia Steamed Pudding – $9 – Steamed pudding enriched with caramelised pineapple and macadamia nuts topped with an indulgence of butterscotch sauce and served with coconut gelato
I'm not quite sure why we ordered this after all of those things above. It was a pretty nice steamed pudding with a consistency that resembles more of a cake.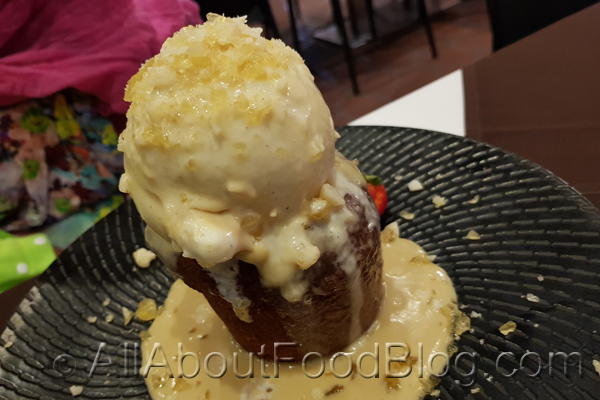 Ingoldby Cabernet Sauvignon – $7 – McLaren Vale, SA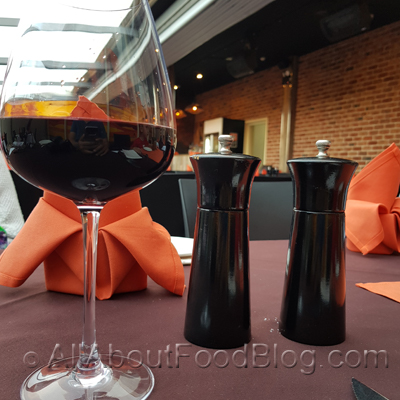 The final verdict for Stonegrill at The Builders
The quality of meat in Stonegrill was very good. The smash and crash desserts also did not last that long on the table.
Do you think I should go?
I've had a few stonegrill dinners over the years and so far I have been enjoying it. It goes without saying that if you don't cook your own steak, then it's probably not for you.
Rating for Stonegrill at The Builders:
8.0 / 10
Taste: 8.0 / 10
Price: $100 for two
Place: 7.0 / 10
Details:
Illawarra Master Builders Club
61 Church Street, Wollongong 2500
+61 2 4229 6466
https://www.thebuilders.com.au/dining