Buddha Raksa Thai Review:
We were having a group dinner one day and a friend chose a restaurant closest to his place. It was a Thai restaurant called Buddha Raksa Thai.
You can see from the menu that they are not your typical cheap and cheerful Thai (the Zomato menu listing needs to be updated). Most of the dishes are above $20.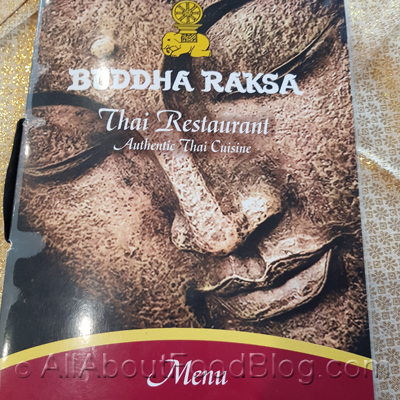 Makua Yao Num Pik Pao (signature dish) – $31.90 – Crispy eggplant cooked with chilli jam, onion, shallot and cashew nut.
Crispy eggplant is the signature dish of Buddha Raksa Thai. It costs a whopping $31 for a 'mere vegetables' dish. However, this dish was worthy of the title 'signature dish'. It was by far the best dish of the night.
If you are not a big fan of chilli, they can make it not spicy.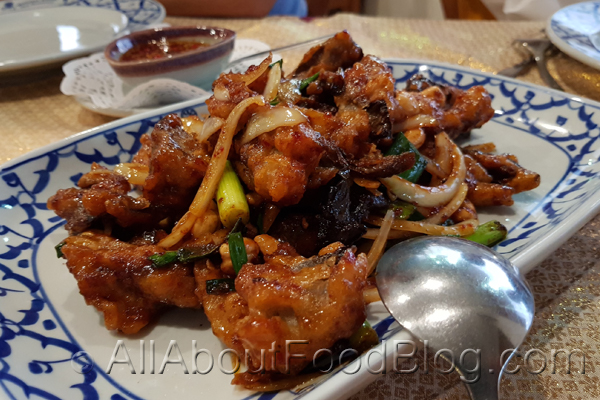 Basil Fried Rice Beef – $20.90 – Thai style fried rice with basil, chilli, garlic and egg
The basil fried rice is spicy. We ordered it because one of our friends loves this kind of fried rice.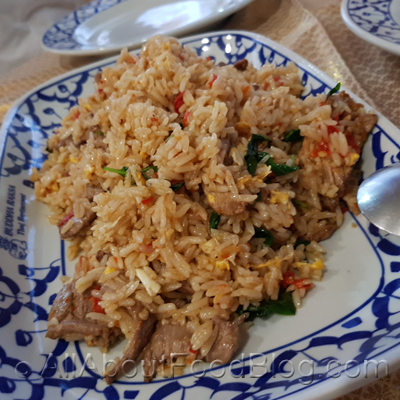 Free flow rice – $3 per person
I need to talk about this because of how they serve the rice. There were a couple of people who roam around the restaurant bringing two types of rice: brown and white.
Larb Gai – $21.90 – Spicy salad of minced chicken, sprinkled with lemon juice, fish sauce, ground rice, mint, onion, chilli and shallot. Served with garden salad.
Larb gai is a dish that is a 'must have'every time we go to a Thai restaurant. It is a very refreshing 'salad' dish that tasted spicy and sour.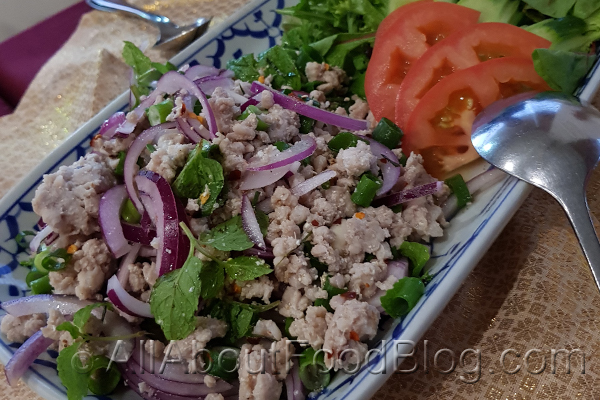 Pad See Ew Chicken – $21.90 – stir-fried flat rice noodle with egg, bok choy and thick soy sauce
Pad see ew is another staple for us. It is one of those Can't-go-wrong types of dish.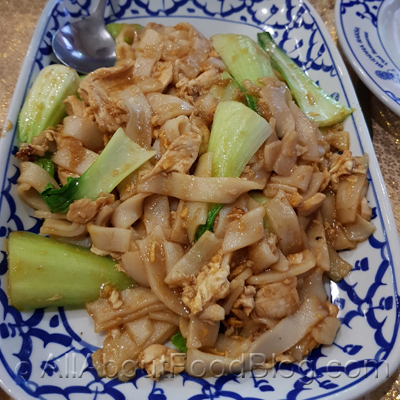 Gai Yang – $25.90 – Grilled marinated chicken fillet with Thai herb. Served with Nam jim kai (sweet chilli sauce).
Gai Yang is the Thai version of BBQ chicken dish. They are usually marinated with Thai herbs that made the chicken yellow-ish and served with Thai dipping sauce.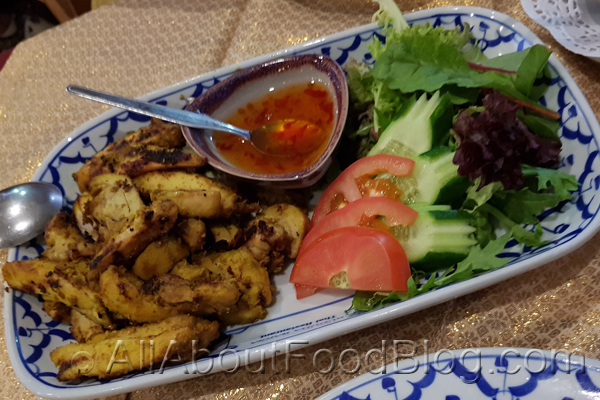 Duck curry – $26.90 – Boneless roasted duck cooked in a red curry sauce with pineapple and lychee
Duck curry is quite an unusual dish. Furthermore, it was served with pineapple and lychee. The end result is this sweet and sour curry with pre-roasted duck mixed in it.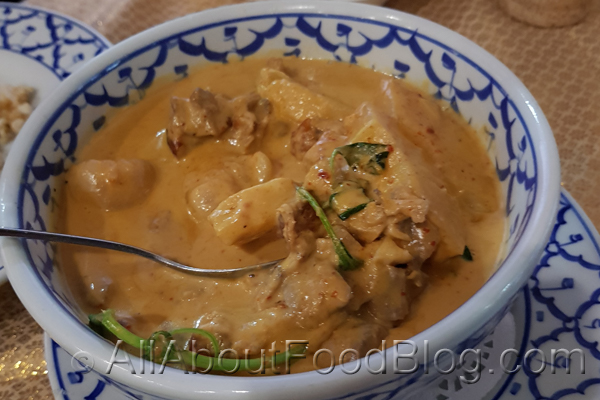 Thai Milk Tea – $6.90
For $6.90, it is one expensive Thai Milk Tea. So far, I haven't been able to differentiate between theirs and the other Thai Milk Teas in Sydney.
The final verdict for Buddha Raksa Thai
I love the signature dish from Buddha Raksa Thai. It is probably one of only a few vegetable dishes that I really like.
Do you think I should go?
Buddha Raksa Thai is probably not your average everyday Thai restaurant. You will also need to book if you are coming in on the weekend as it can get very crowded.
Rating for Buddha Raksa Thai:
7.5 / 10
Taste: 8.0 / 10
Price: $35 – $40 per person
Place: 7.0 / 10
Details:
135 – 137 Liverpool Road, Burwood 2134
+61 2 9747 5608
http://www.buddharaksa.com.au/