Ginza Japanese Yakiniku Review:
This week we were excited to try one of the newer Japanese Yakiniku restaurants in one of the newer buildings in Sydney: Ginza Japanese Yakiniku at the Emerald Square in Burwood. Everything in the area looked and smelled new. Parking can be quite troublesome in the weekend, but fortunately, we came in quite early.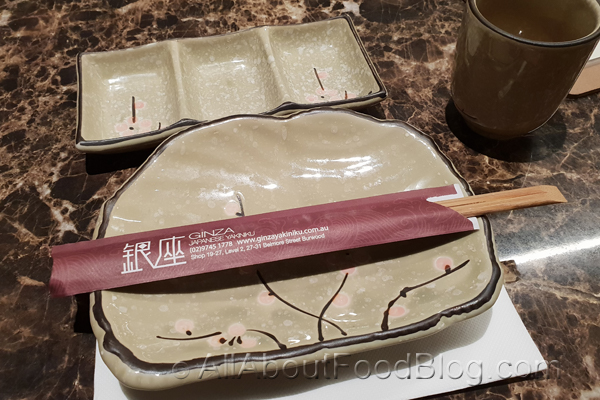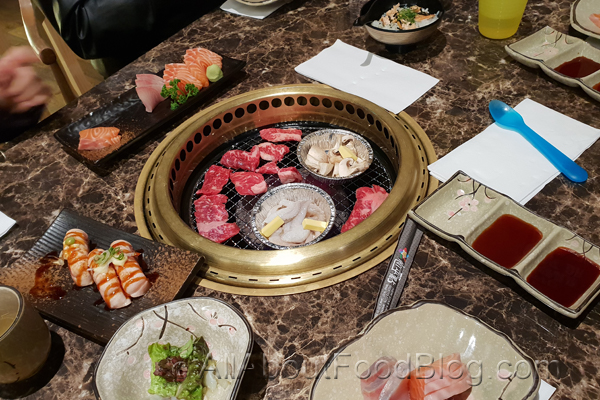 Ginza Japanese Yakiniku has 2 set menu to choose from: the standard menu at $56.8 and the premium menu that would cost you $68.8. The main differences between the two menus are ox tongue, mixed tempura, oyster, scallop, and one more dessert. We decided that the premium menu didn't really add that much more value… and went with the standard menu.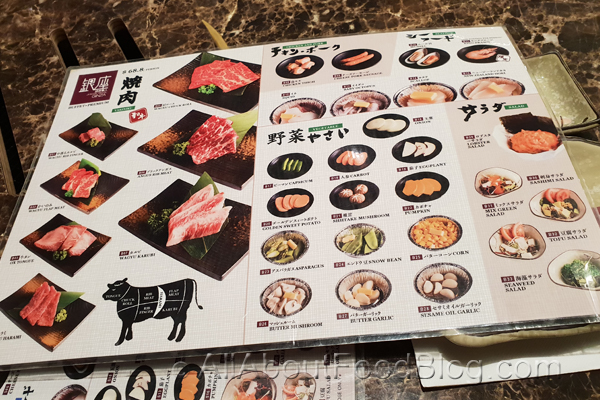 Ginza Japanese Yakiniku
Being in a yakiniku, the first question you might want to ask is: how many types of meat do they have?
The answer is 4 for standard and 6 (plus ox tongue) for the premium set. The good thing about Ginza was that they cut the meat to a bite size. That means you can cook it faster and you can enjoy it sooner!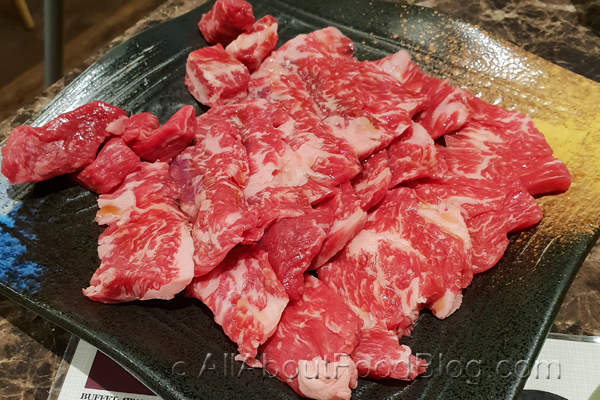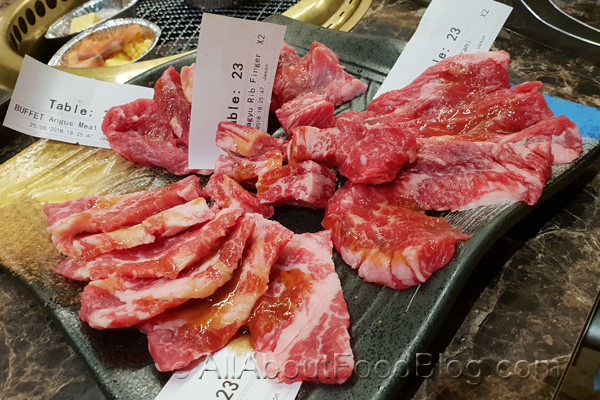 Sashimi and Sushi
Despite only have two kinds of sashimi, the standard menu had a few other sushi to choose from, including our favourite: seared salmon nigiri. It is also pleasing to see that they use different plates for different order sizes.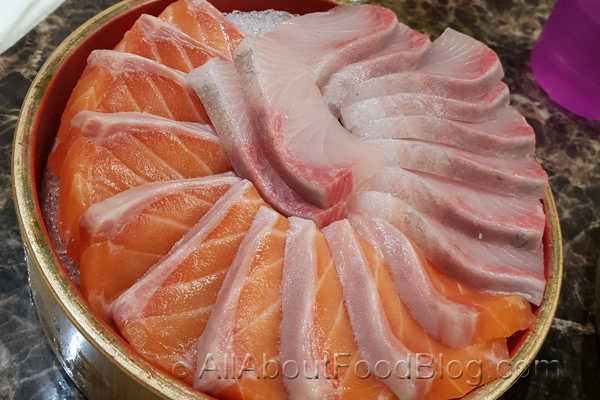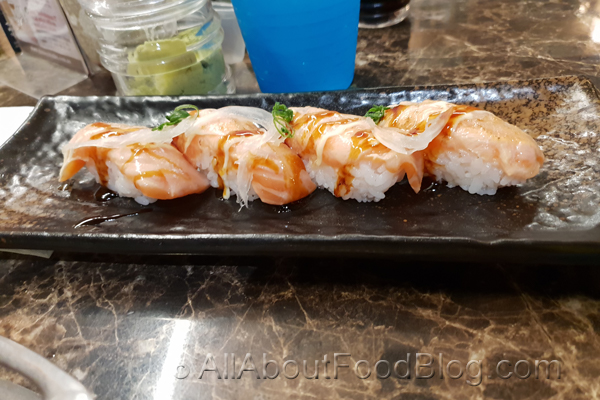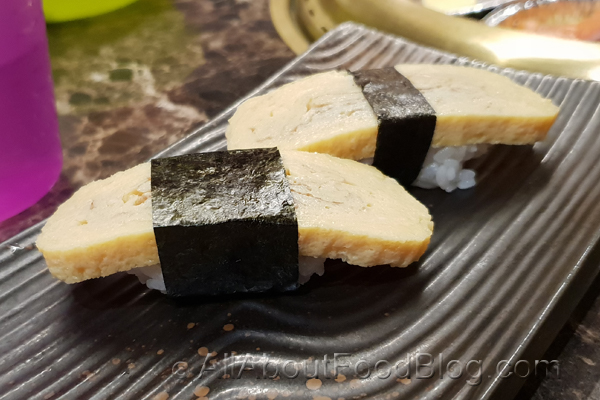 Seafood
Outside the sushi and sashimi dishes, the standard menu only has a handful other seafood dishes. Whereas the premium menu has scallops, fishes and prawns that you can order.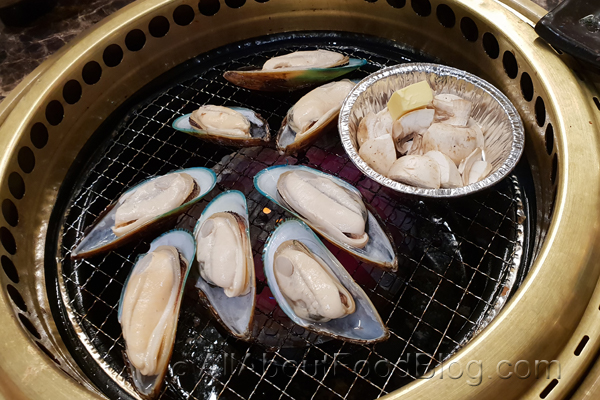 Side dish
They have a whole bunch of side dishes available for both standard and premium menu.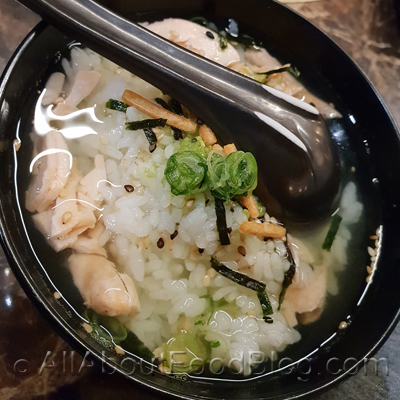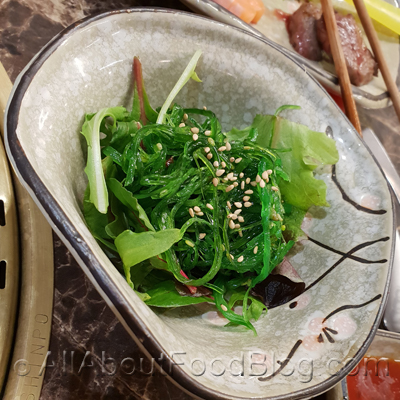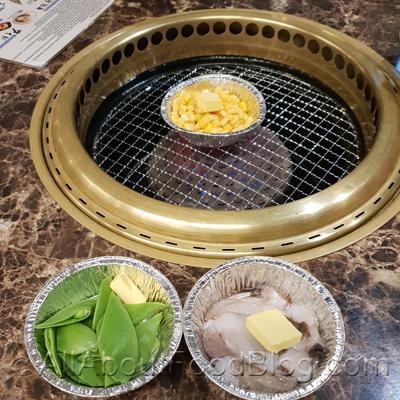 Desserts
They have two ice cream flavours: taro and vanilla. Ginza Japanese Yakiniku is probably the only Japanese restaurant that serves taro but not green tea ice cream.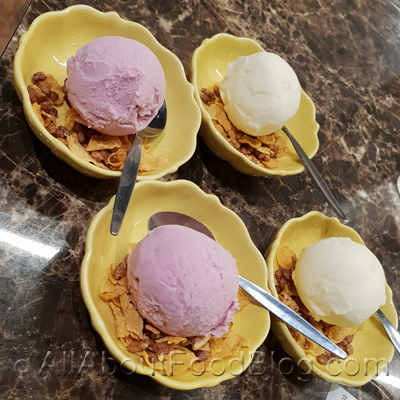 The final verdict for Ginza Japanese Yakiniku
We feel that Ginza Japanese Yakiniku is sitting on the more expensive side for a bbq restaurant in Burwood. Their standard set has quite a lot of vegetables. The premium set wasn't too different and the selection didn't really wow us.
Do you think I should go?
Ginza Japanese Yakiniku is still a pretty restaurant that is probably perfect if you want to impress someone. However, you could get similar quality dishes for cheaper price around the area.
Rating for Ginza Japanese Yakiniku:
6.5 / 10
Taste: 6.0 / 10
Price: $56.8 for standard and $68.8 for the premium set
Place: 8.5 / 10
Details:
Emerald Square Level 2, 27-31 Belmore Street Burwood NSW 2134
+61 2 9715 1456
https://www.ginzayakiniku.com.au/