Gunners Barracks Wedding Reception:
This is the second time that we went to Gunners Barracks for a wedding celebration. They used to be called 'The Tea Room at Gunners Barracks'. Gunners Barracks is located on a waterfront in Mosman. I'm sure there are a lot of websites that talked about 'Gunners Barracks Wedding', but we are here to talk about the food.
There were two sets of entree, main course and desserts for this occasion. Of course, a handful of canapes and free-flowing refreshments were also on the menu.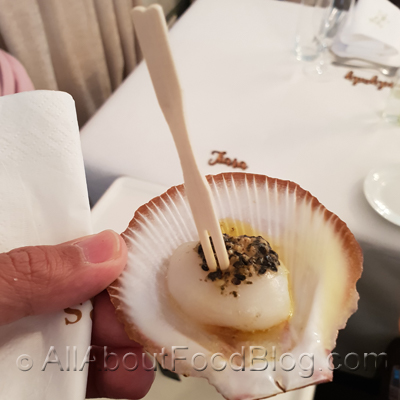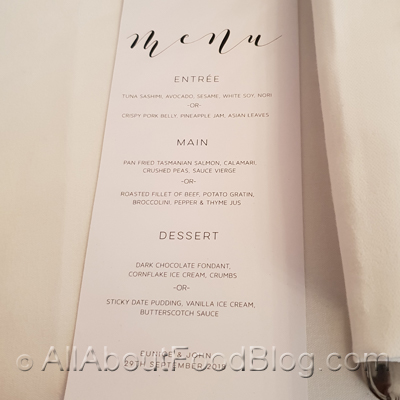 Entree
Tuna Sashimi, Avocado, White Soy, Nori
Rather than the normal sashimi, the first set of entree was actually a lightly seared tuna with a few cuts of avocado and sprinkled with seeds and some Asian greens. It was quite a simplistic start to the lunch service for those having the tuna.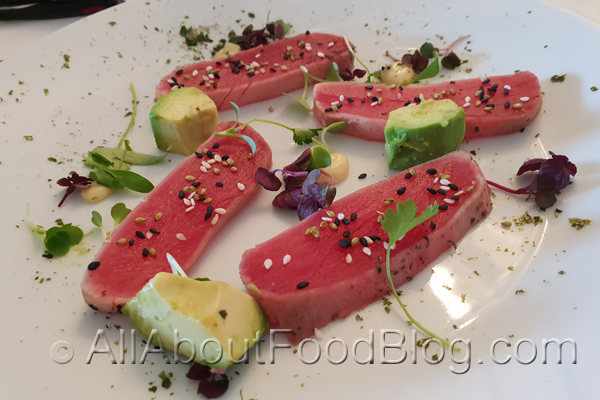 Crispy Pork Belly, Pineapple Jam, Asian Leaves
On the contrary, the second set of entree was quite on the heavy side, crispy pork belly. Instead of the usual Apple jam, they used pineapple jam.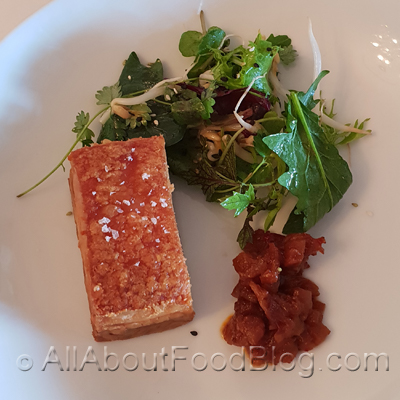 Main
Roasted Fillet of Beef, Potato Gratin, Broccolini, Pepper & Thyme Jus
I would call the first main Steak… I'm not sure why they called it 'fillet of beef' as it kinda looked like grilled meat. They chose to cook the steak more in the medium-to-medium-well range, which unfortunately wasn't my cup of tea.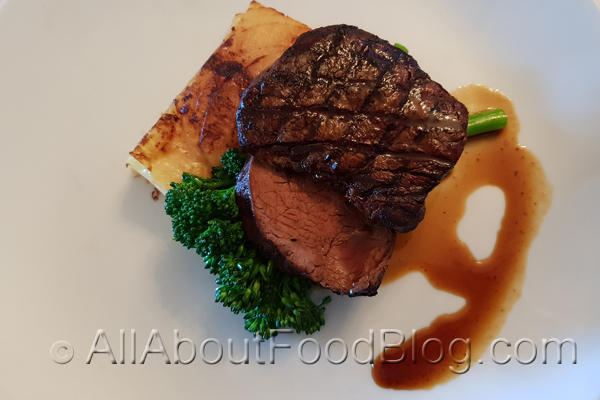 Pan Fried Tasmanian Salmon, Calamari, Crushed Peas, Sauce Vierge
The Tasmanian salmon, on the other hand, was exquisite. It was quite a delightful dish! The addition of calamari and sauce vierge further enhanced its taste.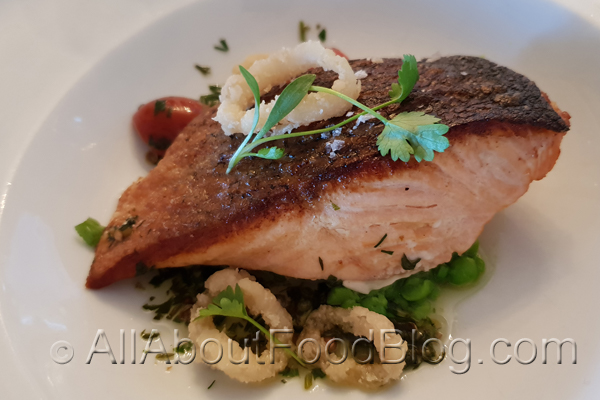 Dessert
Dark Chocolate Fondant, Cornflake Ice Cream, Crumbs
Considering that I'm not a big fan of chocolate (yep, I'm weird…), the decision on who would pick the fondant was quite straightforward.
The presentation of lava cake was more on the dry side… akin to the sashimi entree.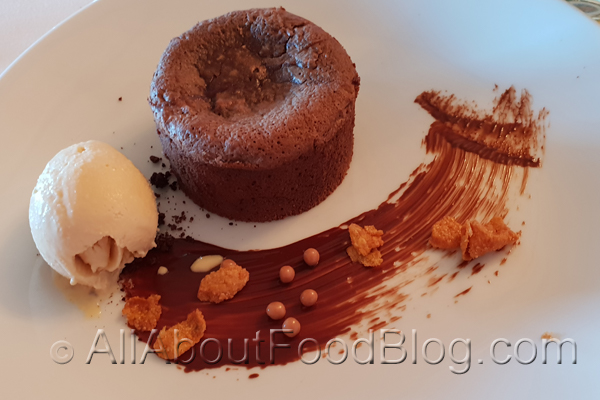 Sticky Date Pudding, Vanilla Ice Cream, Butterscotch Sauce
The sticky date pudding, on the other hand, was drenched in butterscotch sauce and super creamy vanilla ice cream. It was pretty heavy and I felt guilty after finishing it… but it was very good.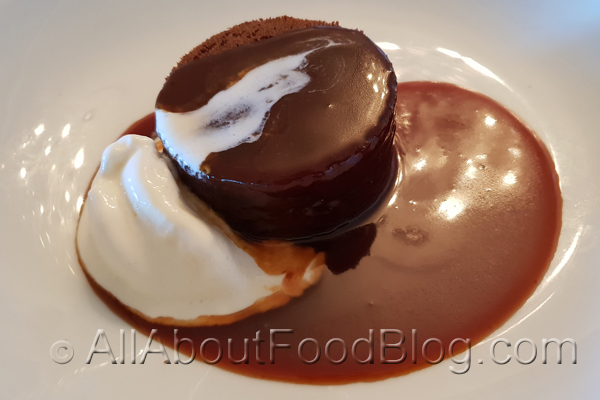 What do we think about Gunners Barracks Wedding Reception?
Gunners Barracks is probably one of the best venues in Sydney (or Australia) to hold a wedding reception.
Details:
End of Suakin Drive, Mosman 2088
+61 2 8962 5900
https://gunnersbarracks.com.au/