Review:
This week's review comes from a restaurant in the Gold Coast called Black Coffee Lyrics. It was an interesting experience coming into this restaurant. It is actually a tapas-style bar without your usual Spanish dishes (the restaurant name doesn't sound to Spanish-y, does it?). The restaurant was located in quite a dodgy-looking building in the middle of Surfers Paradise. When we came in it was quite dark with bar-type décor.
And the food… well, you can see it for yourself.
Alto Olives – $6.50 – Marinated, hand-picked and Australian-grown olives.
A simple assortment of olives is always pretty good to start the night with. The added decoration/enhancer orange rind was a nice touch!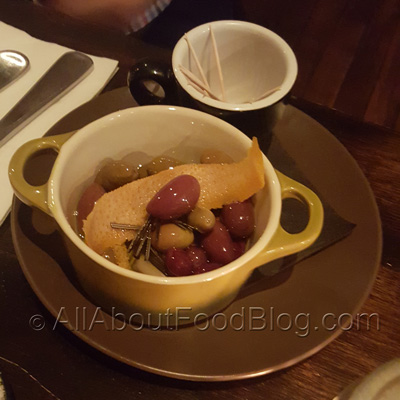 Super Crispy Calamari Ribbons – $16 – Caramelised ginger and coriander pesto with fresh green peppercorns.
In line with its name, I think the calamari is super surprisingly good! Definitely one you must order!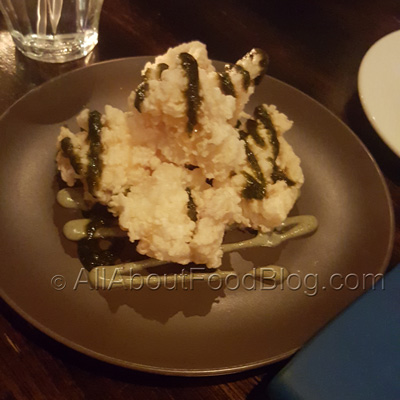 Flat Bread – $6 – Charred flat bread, confit garlic, cumin and coriander salt, bocconcini and marjoram.
I actually did not get the bread. However, everyone said it was a really good bread.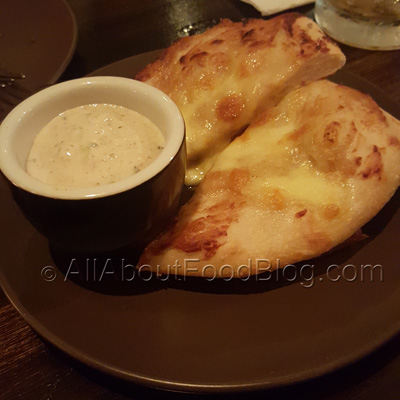 Onion Bhaji – $8 – Tempura fried onion and vegetables, curry yoghurt, charred lime and curry leaves.
To be fair, it was a very different onion bhaji than the ones I tasted in Indian restaurants. However, I actually liked this version better. It was crunchy and a lot less dough-y.
Pork Belly – $18 – Vietnamese-style pork belly, coriander, chive, pickled carrot, cucumber and shallot salad, sweet chilli and crispy crackling.
My friends told me that the pork belly was very good and tasted pretty sweet. The crackling was already separated from the meat and there was quite a lot of fat!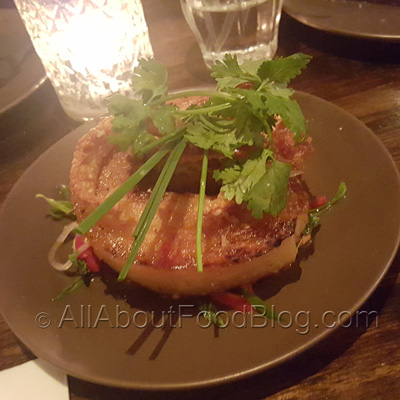 Beef Short Rib – $18 – Slow stout-braised beef short rib, coffee sauce, deep fried shallot rings, carrot puree and horseradish crisp.
There were quite a lot of interesting ingredients in this dish: coffee sauce and carrot puree, anyone? Also, whenever you need no extra help from a knife, it means you have eaten a very good slow-cooked dish.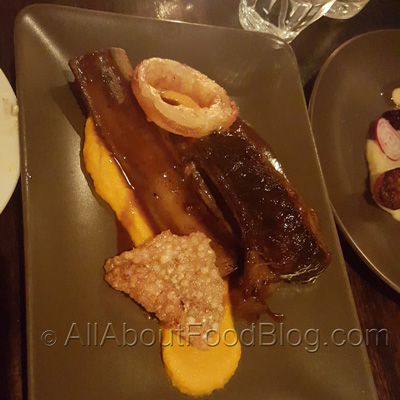 Beef – $36 – Scotch fillet, parsnip puree, beetroots, wilted kale and wholegrain mustard sabayon.
Size wise, it wasn't that much bigger than the beef short rib (If size does matter, buy two ribs instead of this). However, the scotch fillet was more of a 'complete package' when compared to the ribs.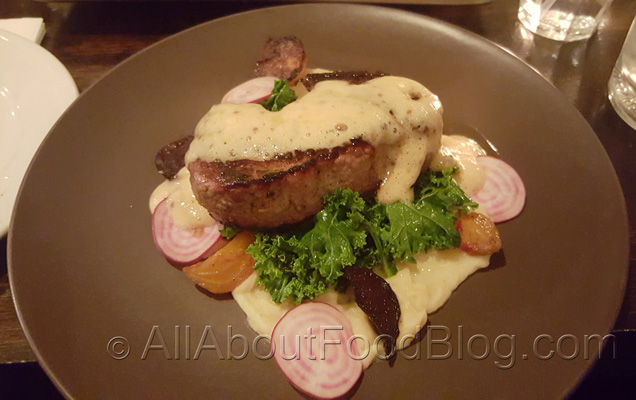 Charred Prawns – $15 – Charred king prawns, corn polenta, oregano, red capsicum and lemon butter.
In a tapas place like this, getting three king prawns for $15 was a pretty good deal. If you are not a big eater, I think this is a decent plate for a night out.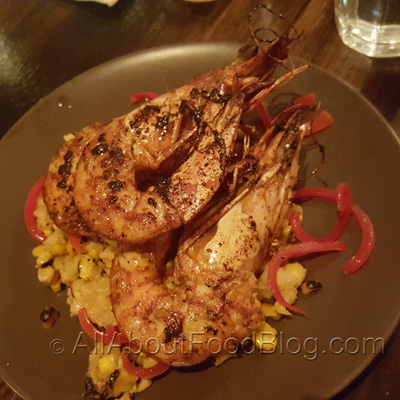 Vegetarian – $22 – Tomato base, confit garlic, caramelised onions, mushroom, spinach, walnuts and chili glaze.
Apologies… Obviously someone has taken one slice before I managed to get a snap! The vegetarian pizza was actually quite nice. The absence of meat actually got us to appreciate the pizza more.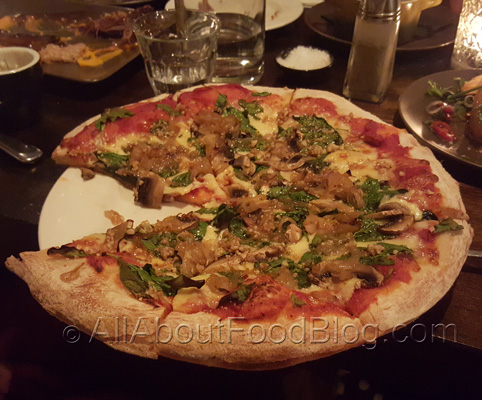 What can I say? Black Coffee Lyrics surprised us… in a very good way!
Did you know?
As a bar, they have quite a few selection of beers and hard liquors.
Rating for Black Coffee Lyrics:
8.0 / 10
Taste: 8.5 / 10
Price: $15 – $36 per dish
Place: 7.5 / 10
Details:
Shop 41, 3131 Survers Paradise Blvd, Gold Coast
+61 402 189 437
http://blackcoffeelyrics.com.au/