Bluewater Cafe Manly – Breakfast Review:
This week we are reviewing a restaurant by the Manly beach, Bluewater Cafe. We went to Manly beach quite early in the morning. It was so early that they were still serving the breakfast menu. When I browsed their website for research purpose later, I found out that their breakfast menu was probably the most exciting one. Their dinner menu, on the contrary, only consists of pizza, pasta and burger.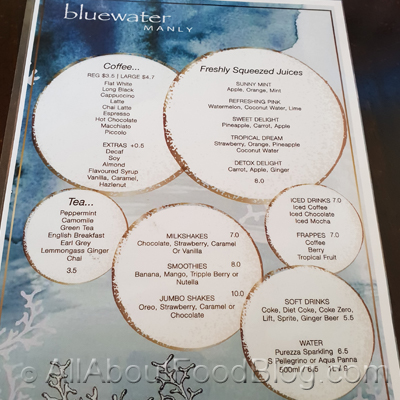 Bluewater is part of a group called, Platinum Restaurant Group. They are specialising in restaurants near the water in Sydney and Queensland.
Ocean Breakfast – $22.9 – Smoked salmon, poached eggs, hash browns and avocado. Topped with tomato salsa and balsamic glaze served with sourdough toast.
Salmon, poached eggs, hash browns and avocados are all my favourite dishes. So, picking this one was a no-brainer. They sprayed the balsamic glaze quite liberally, but I think we could use a bit more of the salsa. Other than that, it was quite a solid dish.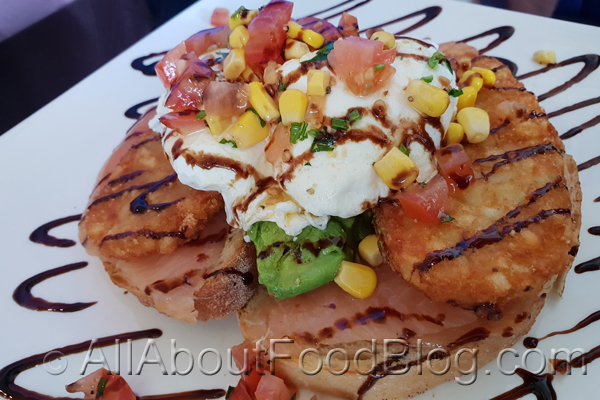 Buttermilk Pancakes – $17.9 – Homemade pancakes with seasonal fresh fruit, mascarpone cheese & maple syrup. Topped with roasted almonds and mixed berries
After I took pictures of the pancakes, I realised that the maple syrup was nowhere to be seen. Unfortunately, when the waitstaff gave us the syrup, the pancakes were no longer pretty. It was quite an interesting mixture of light and fresh fruits with the heavy mascarpone and berry jam.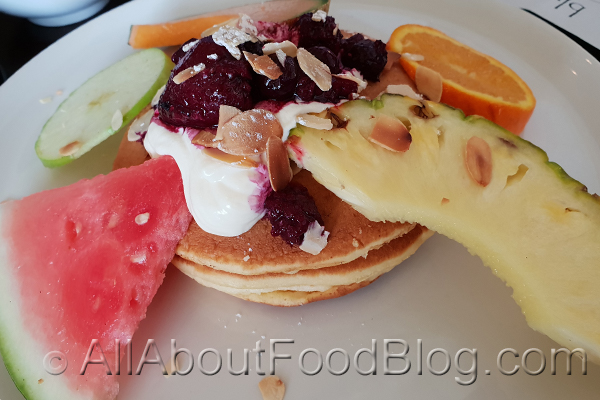 Latte – $3.5 – Coffee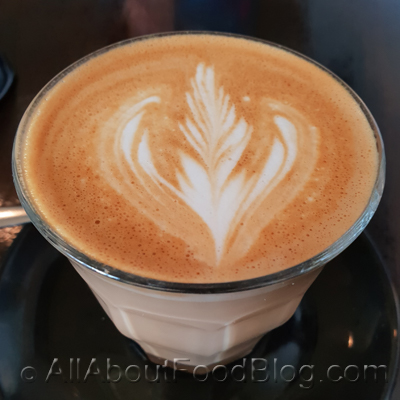 The final verdict for Bluewater Cafe Manly
Bluewater Cafe in Manly delivered us quite a solid breakfast. Obviously looking at the beach while eating your brekkie and drinking your morning coffe is always a plus.
Do you think I should go?
There are quite a few different cafes on the main strip of Manly beach. While I haven't tasted quite a lot of them, I suspect they would have quite a similar quality.
Rating for Bluewater Cafe Manly:
7.0 / 10
Taste: 7.0 / 10
Price: $15 – $24 per dish for breakfast
Place: 7.0 / 10
Details:
28 South Steyne, Manly 2095
+61 2 9976 2051