7 / 10

Taste: 7.5/10

Price: $8 per person

Place: 6.5/10
Review:
We are extremely excited to welcome you to our first ever review on a restaurant in Singapore! Our friends recommended me of a 'nice' Hainan chicken rice place that I would really enjoy. I was taken to the east coast branch of Boon Tong Kee. Little did I know the restaurant was featured in Wikipedia for its infamous chicken dish.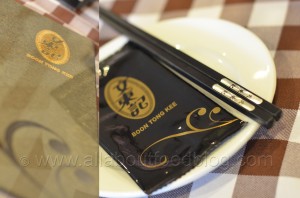 In Boon Tong Kee, the dish was simply called Signature Boiled Chicken. It should be ordered in the companion of a bowl of Chicken Rice. The chicken was cooked to perfection with a shiny glazing of its sauce. Portion-wise, I can say it wasn't built for Australians. You might want to order two of these when you come around.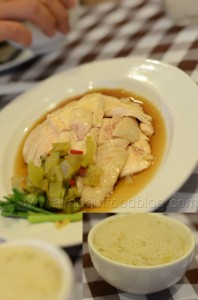 I just realised that our three out of the next four dishes had 'crispy' on its name. The first one was Crispy Roast Chicken. This was the roasted version of the chicken. It presented a different dimension to the boiled chicken and this one was served on the bone. It was crisp and crunchy on the outside with a tender meat. Both dishes came with preserved vegetables on the side.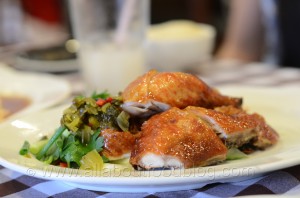 Crispy Beancurd was supposed to be the entrée but we would take it nonetheless. It was bite size and had an orchid flower as a decorative ornament. I wasn't sure what they used for the coating but it was crunchy as well as soft. It kind of reminded me of a dried agedashi tofu since there was also a Japanese mayonnaise for the sauce. Our vegetable dish, Poached Chinese Spinach with Assorted Eggs, didn't remotely look like the one on the menu. It was very soupy and it didn't really showcase the assortments of eggs. We also had to fish out the century egg.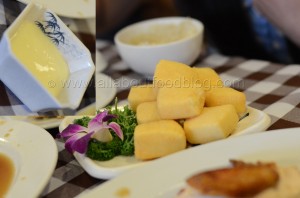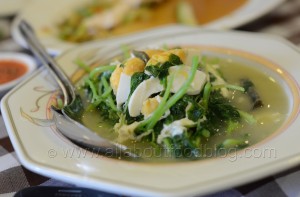 Our last dish of the day was Crispy Cereal Prawns. There were four giant prawns on the plate and my immediate thought was 'value for money'. However as it turned out, it was more than just that! The prawns were crispy all the way that you could eat the whole thing! As an added bonus, they were coated with salted duck egg yolk.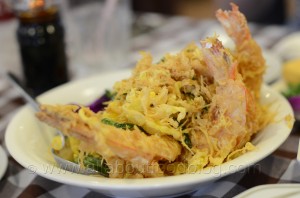 The final verdict for Boon Tong Kee
Four prawns + salted duck egg yolk – the price = a must! However, we must not drift too far from the signature boiled chicken. Boon Tong Kee's was definitely better than most Hainan Chicken Rice in Sydney.
Did you know?
Singapore's Changi airport is one of the best airports in the world. It has EVERYTHING you need (even shower and massages!).
Details:
199 East Coast Road, Singapore 428902
+65 6478 1462