8 / 10

Taste: 8/10

Price: $15 per person

Place: 8.5/10
Review:
We are back from our fantastic journey to Indonesia and ready to deliver you All About Food. This week, I am going to take you to one of the fine food in Jakarta. Phloey, self-titled Authentic Thai Cuisine was located in the lower level of Jakarta's main street. It doesn't cost hundreds of dollars to enjoy food in Jakarta!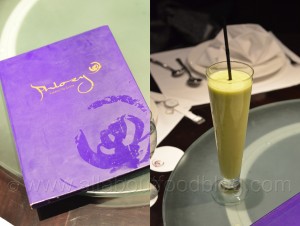 Our evening started with a bang! The Sampler Platter looked simply stunning. Three of Thai food's most common entrees arranged beautifully with a generous serving of sauce, presented in a cocktail glass. Our second entrée was the all-time favourite, Tom Yum Kung. Although the soup was designed for one, it was slightly too generous if you were to share other plates. The soup was refreshingly sweet and sour. Lastly, we ordered Som Tum Kung Pao. This was the traditional green pawpaw salad with a million of tastes in between. There was too much chilli to my liking on this one but that was how it was supposed to be. Nevertheless, three flawless entrees got me really excited about the restaurant.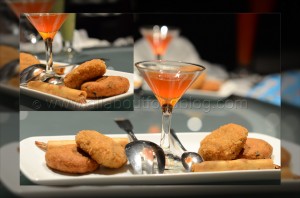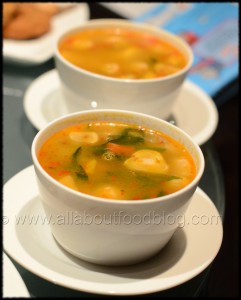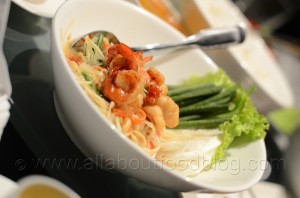 Our first staple food was Pad See Yu. Some of you might recollect this as Fried Kwetiau, but this one was cooked Thai style. We also enjoyed Kai Ho Bai Teay – Fried chicken in pandan leaf. This chicken was a killer; One of the must order in the restaurant! I loved the texture and the rich chicken flavour infused with pandan. Keng Phed Ped Yang – Roasted duck in red curry with tomato and pineapple came next. There was really little to compare to the previous dish, in addition it was a bit sour for the duck (I like my duck tasty or sweet).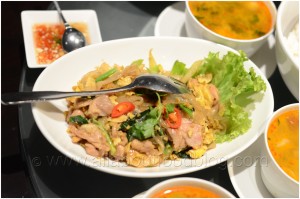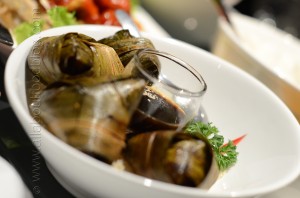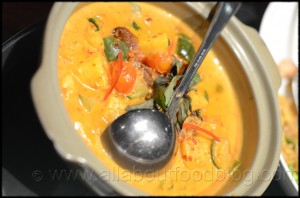 We ordered two fishes in this occasion. The first one was Pla Kao Sam Rot – Fried grouper with three-flavour sauce. Fabulous sweet and spicy fish filleted for your enjoyment. The next one was Pla Bu Pek Sa – steamed 'lazy' fish a la Thai. It was a different kind of steamed fish since Thai food was meant to be sour. The fish was extra soft and perfectly steamed! If only they toned down the sourness, I would devour this as quickly as I could.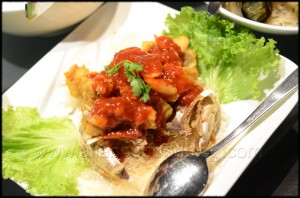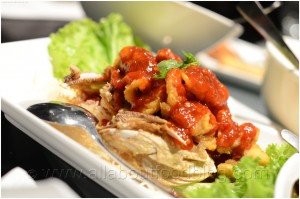 Since we were really happy with the food, we decided to order desserts. The first one was Durian Sticky Rice. For some people, durian can be repulsive, but for me that was a nice dessert.  The next one was mixed ice of pomegranate, young coconut, avocado and jackfruit. Es Delima is what it was called. The surprise came in last, what I had expected to be a simple Cassava turned out to be a masterpiece. They reinvented simple cassava to be jelly-like and reduced the rough texture of the dish.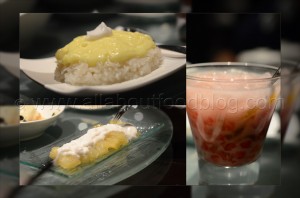 The final verdict for Phloey
Phloey presented me with a unique opportunity to taste authentic food in a city where non-Indonesian food was hard to come by. They also managed to bring out real Thai taste to the table!
Did you know?
I couldn't find the meaning of Phloey, if you know what it is, please let me know and I'll update this part 🙂
Details:
Gedung Panin Center, Jl. Jend Sudirman Kav 11
+62 21 739 4018