7 / 10

Taste: 7 / 10

Price: $75 buffet dinner

Place: 7.5 / 10
Review:
Prior to this review, I've been to Cafe Mix at Shangri-La Hotel a couple of times before for both its buffet and a la carte dinner. However, we decided to write on their buffet dinner. Available only on weekends, they have a buffet dinner called Spectacular Seafood Buffet at Cafe Mix Shangri-La, a big and catchy name for sure. So, how was it?
The buffet was divided into four sections with the first one strategically located just after the entrance. It was a crepe station with a fondue fountain filled with loads of goodies: strawberries, churros, marshmallow, and lollies. It would definitely grab instant attention for kids and adults alike.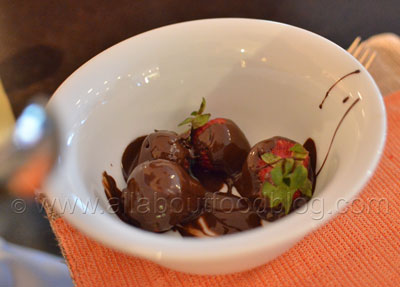 The second one was its centrepiece: seafood buffet bar. There were a lot of chilled seafood dishes, like Balmain bugs, crabs, oysters and prawns. There was also whole poached salmon. Squid, octopus, scallops, and white baits were made into different kinds of salad. There was also a selection of salads for vegetarians. There were two Japanese dishes (sushi plates and miso soup) fitted awkwardly next to the seafood buffet. I didn't like the sushi and didn't even try the soup.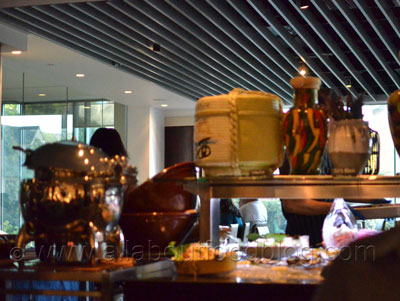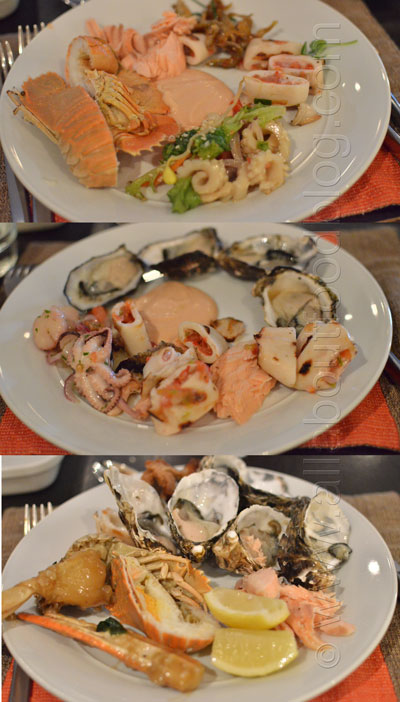 The third section comprises of a mixture of hot dishes, mostly of Asian influence, like roasted pork belly, BBQ pork, and noodles. There were also some European dishes, including Arancini mushrooms, carbonara pasta and mussels in white wine. At the other end of the table, there were several Indian dishes, like Mango Chicken and basmati rice with pappadums (love the pappadums!). However, I skipped most of them (including some vegetable dishes I didn't bother to check) to reserve my tummy space for its dessert.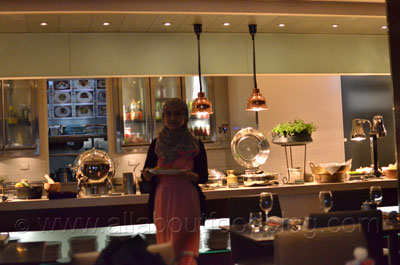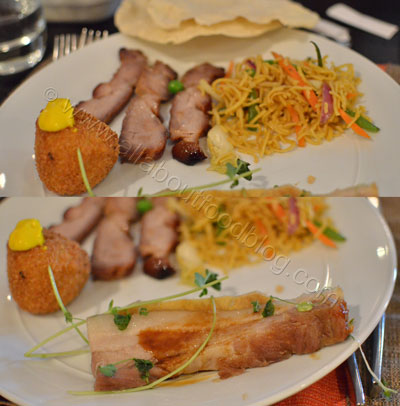 Lastly, we have the dessert section. As I am a big fan of macarons, my eyes were fixated on them. They still couldn't beat Baroque's in terms of taste, but were more than okay for 'free' ones! I am also a big fan of crème brûlée, but I could only taste my wife's crème brûlée as they weren't available when I tried to get it! Other notable desserts include: apple crumble, some chocolate desserts, meringue and jelly.There was also a selection of cheese if you fancy them.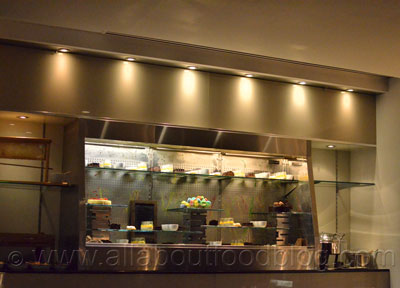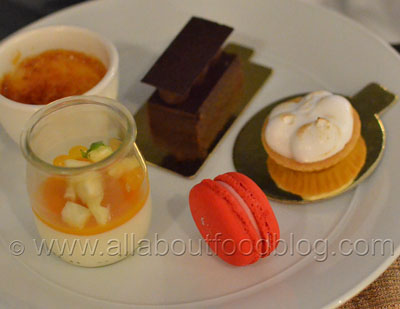 There was definitely abundance of choices when you dined at Cafe Mix. However, these dishes were simply too ordinary for the listed price. I did hog on the Balmain bugs as they were pretty uncommon and quite similar to lobster.
Details:
Level 1, Shangri-La Hotel
176 Cumberland Street, The Rocks, Sydney, NSW 2000
02 9250 6000
http://www.shangri-la.com/sydney/shangrila/dining/restaurants/cafe-mix/