7 / 10

Taste: 7 / 10

Price: $50-60 per person

Place: 7 / 10
Review:
We conclude our feast-ival January with another Chilli Crab restaurant. Harry's Singapore Chilli Crab restaurant has quite a confident sounding to its name. It even has the owner holding a mud crab as a picture on its billboard sign. We only ordered four dishes this time, but that was because there were only four of us. Nevertheless, I am still amazed how we could finish those dishes!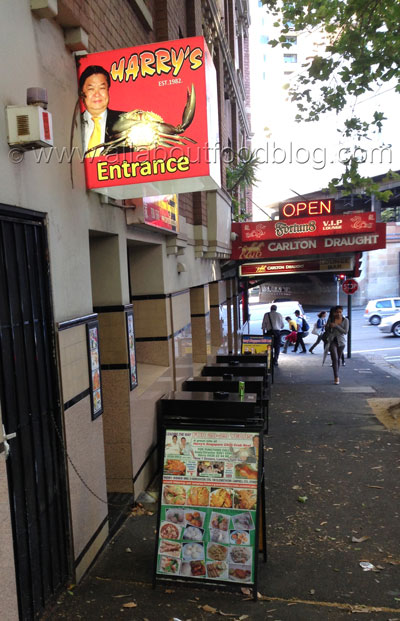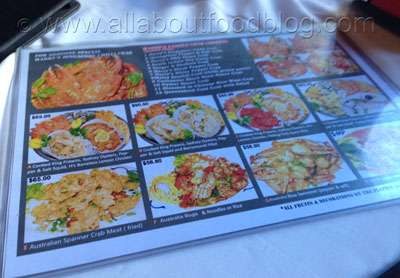 Our first dish of the day was (this is what's written on the menu) Harry's Pepper and Salt Calamari ($22.50). I think it was the dish flawless dish of the night. It was presented quite nicely and had an extra sauce should you require it. The calamari itself was perfectly crunchy and chewy at the same time. The calamari was quickly followed by Garlic Sauce Kangkung ($15.00). It was very similar to something that you would prepare at home, it looked very boringly green and tasted equally so.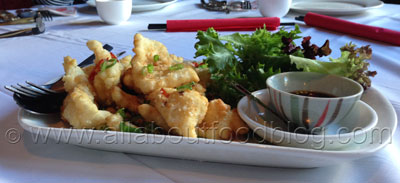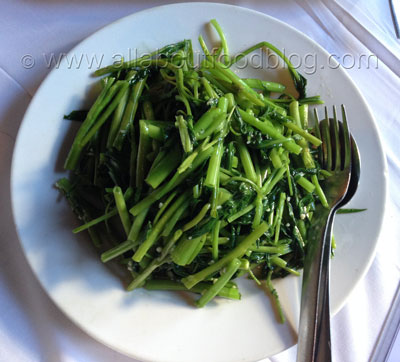 For our next dish, Today's Market whole fish in Ginger and Shallots ($38.50), the fish was overcooked. It was quite unfortunate because I think the combination of flavours and presentation were spot on! It had all the flavours of a ginger and shallot dish with additional tofu and green vegetables.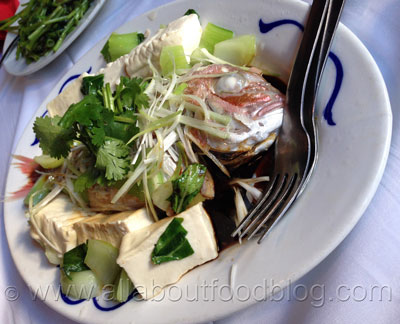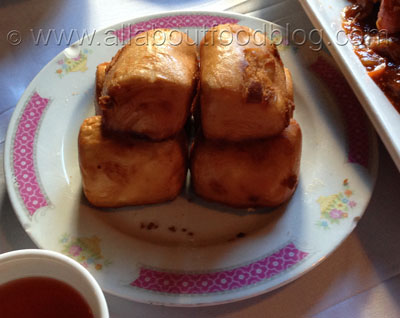 Of course our last dish of the day was Harry's Singapore Chilli Crab (MP $85 per kg). There was quite a messy feel to its presentation, but then again you WILL get messy when eating a crab. From the taste department, this was the hottest crab that we ordered so far (PS: we always asked the chef to cook the crab 'normally'). It was accompanied by nice-looking buns although it might be a bit too greasy. The crab was quite on par with other mud crab restaurants I have reviewed before.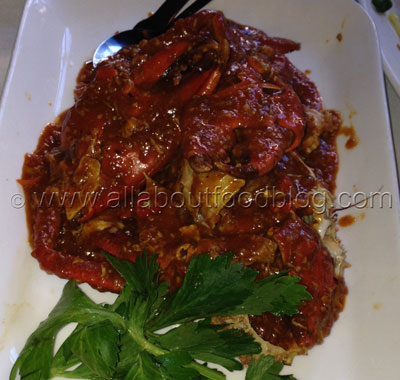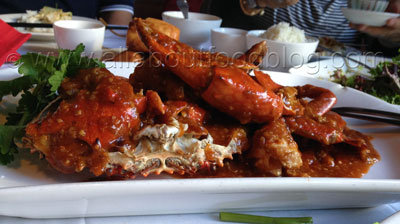 The dishes at Harry's Singapore Chilli Crab was quite average. Given the pricey nature of the crab, you would expect the accompanying dishes to be quite enjoyable as well.
Details:
198 Elizabeth Street, Surry Hills 2010
02 9281 5565
http://www.harryschillicrab.com.au/