7.5 / 10

Taste: 7.5 / 10

Price: $50 per person

Place: 7.5 / 10
Review:
Urbanspoon listed All About Food Blog as 11% Japanese cuisines. I think now I know why as our first ever post in Gold Coast was (surprise, surprise) a Japanese restaurant! We were actually relying on Urbanspoon's readers that showed us the best tasting Japanese restaurant around the area where we stayed. Our choice fell to Donto Sapporo Japanese Restaurant.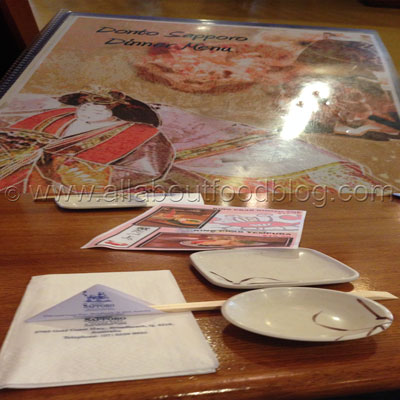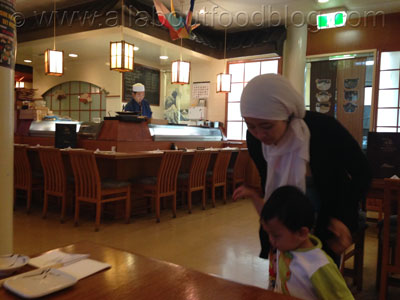 We didn't order that many dishes because there were only the three of us. For the first one, we ordered the mid-range Sashimi that they called Fisherman's Choice Sashimi ($35). The cuts were very fresh and neat as expected. However, the kinds of sashimi they put in were quite on the average-side for the price tag.
The second dish of the day was Donto Sapporo's special: Duck Soup ($9.5) – my apologies that the name escaped me as it was a combination of long Japanese words. It was a nice and manageable portion of duck with clear broth/soup with some vegetables to accompany the duck. We were pretty happy that our first two dishes were refreshingly fresh!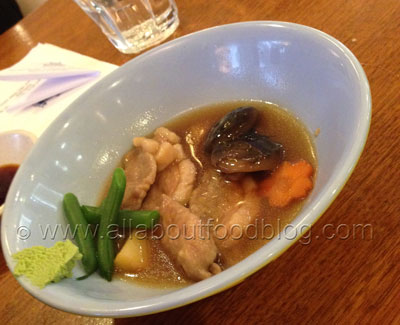 Another Donto Sapporo's special for our third dish: King Crab Tempura ($19.5). I must say I was quite surprised when I saw this special menu; there are not many restaurants in Australia that serve King Crab Tempura! In addition to the king crab tempura, they also did seaweed in tempura batter and also some vegetables. The crab itself was very juicy and meaty!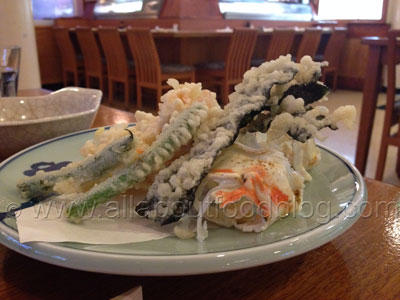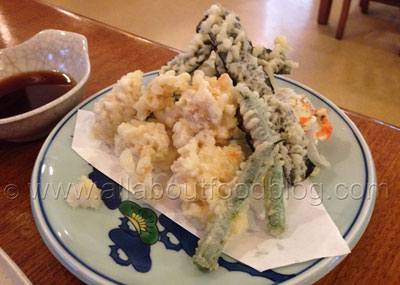 Our last dish was Tempura Udon ($24). There were the usual suspects in Australian tempura dish: prawns, sweet potato, long bean, carrot, eggplant. However, they also threw enoki mushroom into the mix. The udon was also textbook-spot-on. Strangely enough, this tempura tasted a lot crunchier than the king crab tempura. I think it was because the king crab tempura had a lot more meat in one piece than this one.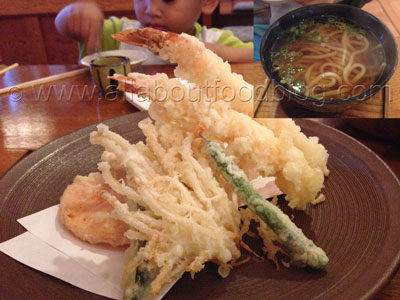 We left Donto Sapporo feeling pretty impressed with the restaurant. Honestly, we thought we would get those tourist-y over-the-top premium restaurants. However, it turned out to be a nice and homey restaurant with good food and great service.
Details:
2763 Gold Coast Highway, Broadbeach 4218
07 5539 9933
http://www.dontosapporo.com.au/