7 / 10

Taste: 7 / 10

Price: $35 per person

Place: 7.5 / 10
Review:
When I went to the Gold Coast the first time, long before I started writing this blog, we had dinner at this restaurant. We were pretty pleased with the food and it left quite an impression that I decided to write my next piece here. ChaoPraya Thai Restaurant has quite a nice interior design, very friendly staffs and the restaurant is located strategically on The Gold Coast Highway.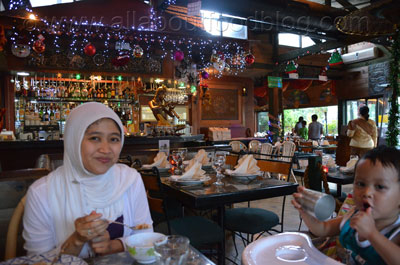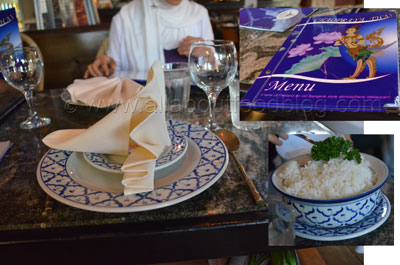 Our first dish of the day was Fried Rice Thai Style ($15.90), The description said it was 'chef's own special style of fried rice with chicken, egg and Vegetable'. All I could remember was that it was especially HOT! They put a decent effort in decorating the dish but it was just too hot for me.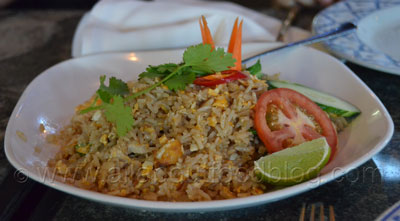 Fortunately the second dish was a lot friendlier to me, it was Sweet & Sour Fish ($33.90) – Fried fillet of fish combined with tomatoes, cucumber, capsicum, onion, shallot in sweet and sour sauce. It was nicely served in a fish-shaped plate and had quite a nice balance of flavours.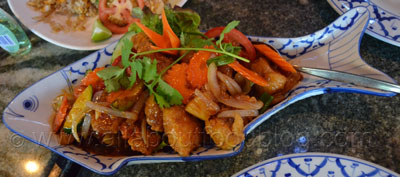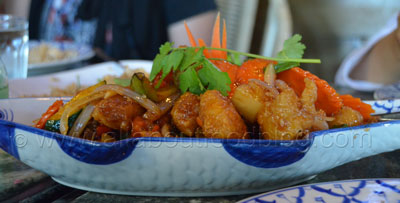 Our next one was another nicely-presented dish, Larb Chicken ($24.90) – Minced Chicken cooked with lime juice, onion, coriander, chilli powder, toasted ground rice and mint leaves. It was also said to be 'served with green lettuce at room temperature'.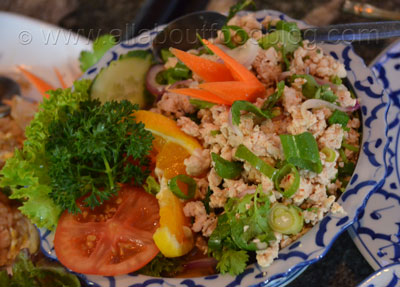 The Crumbed Calamari ($12.90) – Calamari rings crumbed and deep fried. Served with sweet and sour chilli sauce – was presented in a squid-looking plate! We couldn't help but wonder how many plates they have in their arsenal! Unlike the fish, the crumbed looked a bit darker. However the calamari itself was quite okay.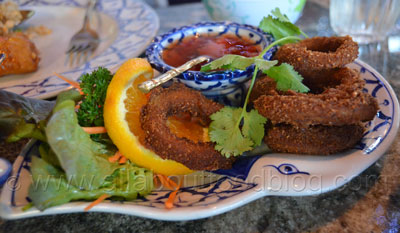 For our dessert, we ordered Sweet Sticky Rice with Mango ($9.90). In the menu it has the word 'seasonal' in bracket and we were lucky that mango was in season at that time.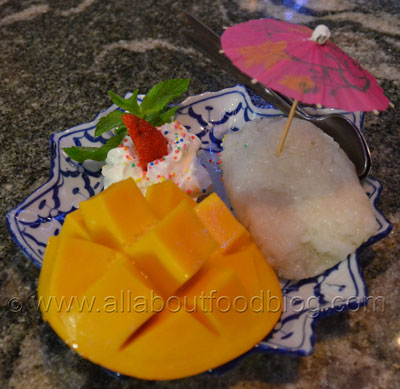 The final verdict for ChaoPraya Thai Restaurant
There is no doubt that you would feel good after visiting ChaoPraya Thai Restaurant. They have good and beautifully-presented food and friendly services.
Did you know?
There is also a Chao Praya restaurant in Sydney. At first I thought they were related. However looking at their website, I don't think they are.
Chao Phraya (???????????????) apparently is the name of a major river in Thailand.
Details:
Corner Frederick Street and Gold Coast Highway, Surfers Paradise
07 5538 8118