Review: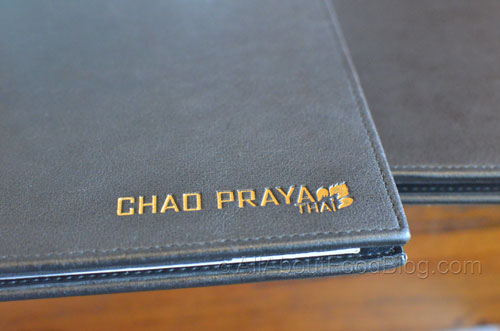 Chao Praya Thai at The Spot, Randwick is probably one of the first restaurants in Sydney I have ever visited. However, I rarely go to Randwick for a meal these days. On this occasion, I went with quite a large group of friends. Some of us are vegetarian, so I include a little vegetarian section towards the end of this article.
The first dish of the day was Salt and Pepper Calamari Rings. My son thoroughly enjoyed every bite of it. We have other entrees in the vegetarian section.
Our next dish was Larb Bhet. Larb is a spicy minced meat salad that mainly uses mint leaves, lemon juice and chilli. Bhet (or bped) is duck. Pad See Ew Chicken was sort of a 'safe bet' when we ordered because the dish was so simple and kids would usually eat them.
The most unique and best dish of the day was the Green Curry Salmon. It was the first time I had curry with salmon, and it was beautiful! The fact that it was priced at under $20 made us felt a lot happier! Our last main course of the day was Masamun Beef Curry. We usually try to find this dish when we go to Thai restaurant because it is possibly the mildest curry of them all.
Since there were already too many dishes ordered, we only tried two desserts. The first one was Mango and Ice Cream. It was literally half a mango and a scoop of ice cream with a bit of whipped cream and caramel. The Deep fried Ice Cream was a bit more sophisticated.
Vegetarian
They have quite a selection of vegetarian entrees. On this occasion, we ordered three of them: Satay Tofu, Curry Puffs, and Spring Rolls.
I did not try the main dishes, but they are the variation of Panang Curry and a choose-your-own noodles dish. The noodles dish was a choice of vegetables/meat, noodles, and sauce.
Chao Praya Thai restaurant is perfect for your everyday Thai fix. They also cater for vegetarian diners. One of their interesting items on the menu was their green curry salmon.
Did you know?
I wrote about another ChaoPraya Thai restaurant in Gold Coast. However, they are not connected to each other.
Rating for:
7.5 / 10
Taste: 8.0 / 10
Price: $12 – $19 per main dish
Place: 7.0 / 10
Details:
33 Perouse Road, The Spot, Randwick 2031
+61 2 9399 5509