Costa do Sol Review:
Everyone should know by now that you are visiting Petersham in Sydney primarily for their Portuguese Charcoal Chicken joint or Portuguese cuisine in general.
Costa do sol is one of the many Portuguese restaurants in Petersham. They offer a more sit down approach to dining. They have a slightly more diverse menu than the charcoal chicken joint.
Misto de Carne A Moda da Casa – $55 – Meat Platter Char-grilled served with salad, rice and fried potatoes (serves 2)
One thing that caught our eyes was the meat platter. I am imagining a massive platter of meat with a few side dishes. The plate came with a few cuts of beef, chicken, lamb, and quail.
I know it said serves 2 in the menu… but that's if you are ONLY ordering that. The dish was more geared towards four people. It was probably one of the more satisfying meat platters I have ever ordered.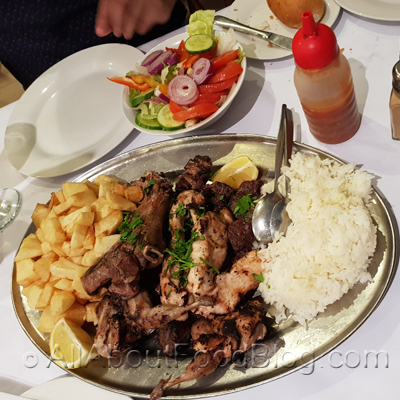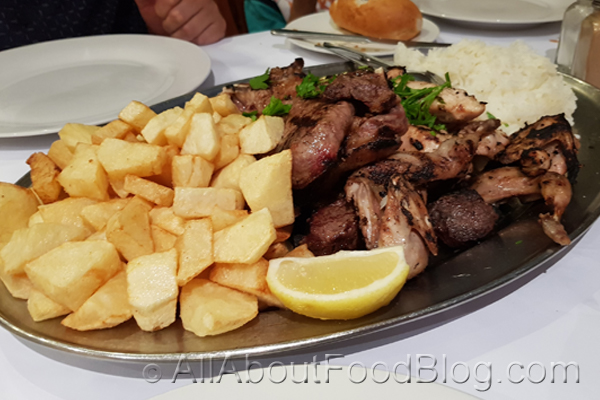 Bacalhau A Minhota – $30 – Salt-preserved Cod Fish Minhota style served with fried potato scallops
Bacalhau is a traditional Portuguese dish that is mainly made from a dried and salted codfish. Bacalhau a Minhota is a variant of the dish from the Northern part of Portugal.
Bacalhau is probably more of an acquired taste as the base taste is quite salty. Funny enough when we reheated the dish (after having it for takeaway), the salty taste, sort of, diminished.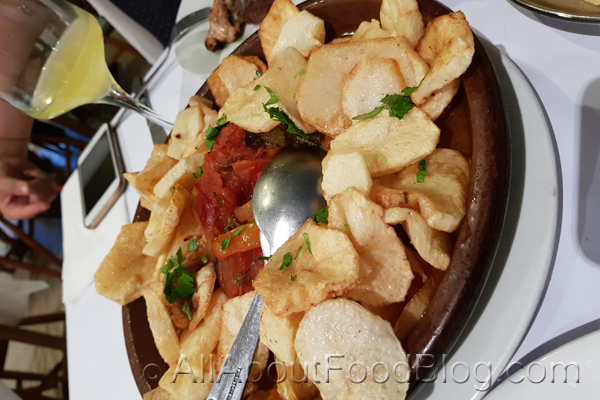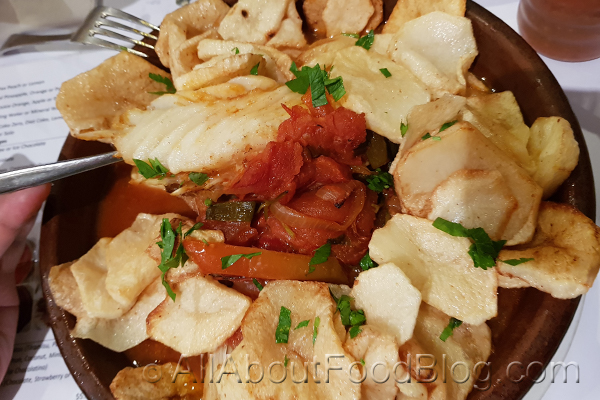 Caramel Pudding
I can't quite recall my experience eating the caramel pudding/flan. It was just an okay one.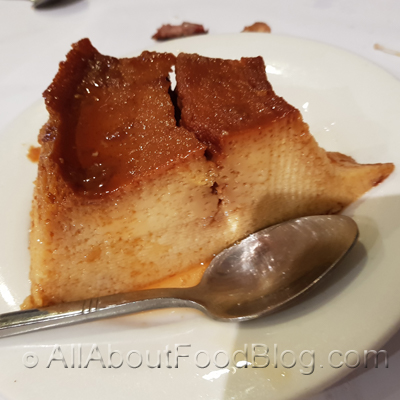 The final verdict for Costa do Sol
Costa do Sol is a pretty decent Portuguese restaurant with a very nice Meat Platter.
Do you think I should go?
There is no denying that you usually go to Petersham for the charcoal chicken. But, if you want a good Portuguese alternative that's not too busy, then Costa do Sol might be the one for you.
Rating for Costa do Sol:
7.0 / 10
Taste: 7.0 / 10
Price: $25 – $30 per person
Place: 7.0 / 10
Details:
102 New Canterbury Road, Petersham 2049
+61 2 9569 2319