7.5 / 10

Taste: 7.5 / 10

Price: $10 – $20

Place: 7.5 / 10
Review:
I'm not quite sure when this restaurant was opened however its facebook page suggested that it was created in 2012 (Confirmed by them: they've been in Sydney for a year and a half). Grandma's Little Bakery is a nice little café in Alexandria with quiet cheerful polka dot table cloths. They have shiny iPads for its menu (although you can't really order from it). You can also have a buffet bar lunch and even vegetarian buffet bar (if you wish).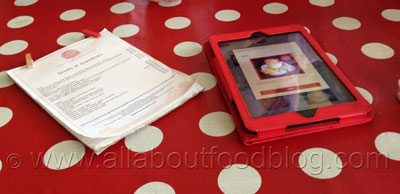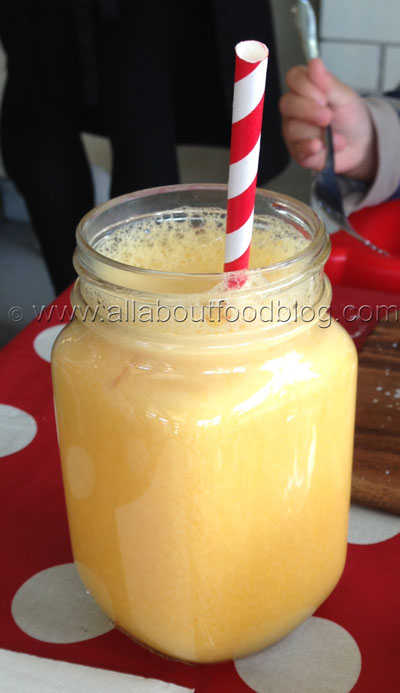 Let's start off with something easy and always delightful: scones. The mistake we made was thinking that it was light! Quite the opposite, the scone was actually filling. The home-made butter and jam added the smooth and sweet dimensions.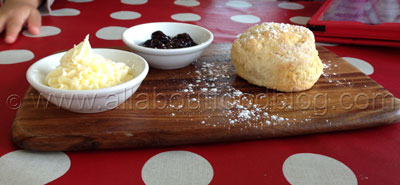 We also had Celery and Lamb with grandma's turmeric rice. The lamb and celery stew had a well-balanced flavour and went really well with the rice. Beef and mushrooms Vol-au-vent was also good (and best priced at $10) with over-flowing fillings! Even for a big guy like me, the dish was enough for lunch.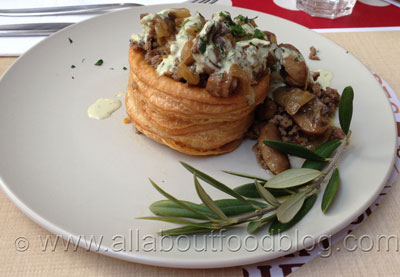 If you think you can handle a big breakfast or lunch, maybe you can try their Shakshuka Bolognaise. According to Wikipedia, shakshuka was originated from Tunisia. It's quite an interesting dish (and large!) as it was served in a pan! Two eggs poached in bolognaise sauce would be enough to entice meat-lovers to enjoy this dish. There were also a side of organic bread slices if you must eat your carbs.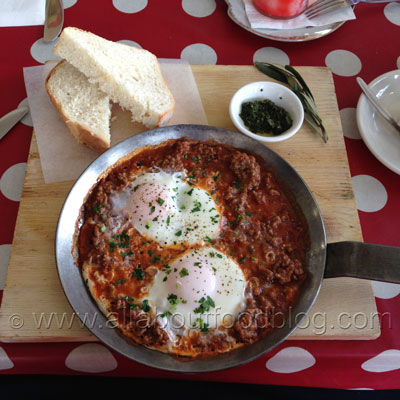 The unexpected came in last: Malabi. 'Delicious rose cream dressed with fragrant rose syrup, pistachio nut and coconut. A must try!' – That was the menu description and we did try! It was a very rich and sweet dessert. I love the way the coconut and pistachio balanced its richness. Enter the pistachio biscotti and you got yourself a treat!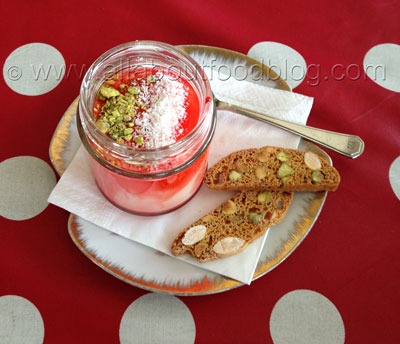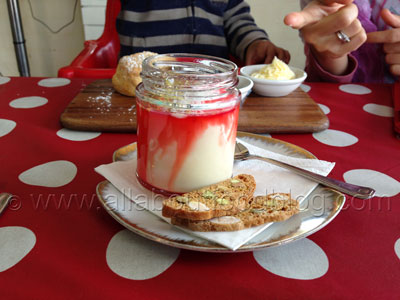 You know it is a good restaurant, when at the end of the meal you had a dessert you can remember for a long time. Grandma's Little Bakery did just that. I still cannot forget about its Malabi!
Did you know?
If you still think the dishes we reviewed were too small, you still can order its buffet bar for under $20 (I think it was $25 for Saturday)! There are quite decent healthy selections.
Details:
42 O'Riordan Street, Alexandria 2015
02 9690 0069