Ishiyama Japanese Dining Review:
There is a curious little Japanese restaurant above the Campsie Station called Ishiyama Japanese Dining. I was always interested in trying but if we were ever in Campsie, it was usually quite early in the morning and the restaurant wasn't even opened yet.
One day we were around Campsie a bit later in the afternoon, so I took the chance to try going to the restaurant. The restaurant was pretty small and heavily decorated with Japanese ornaments.
Edamame – $6.80 – Boiled soybeans
Edamame is our little one's favourite starter. Nothing can go wrong by ordering this dish.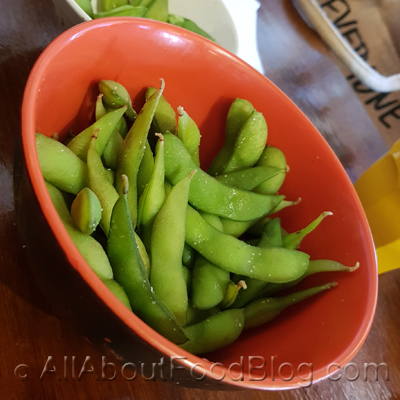 Takowasa – $7.80 – Pieces of octopus dressed in wasabi
Takowasa might not be for everyone. It is a combination of raw octopus and wasabi, the spicy green thingy in a Japanese restaurant. So, yeah, some of us (including myself) might enjoy the strange heat and slimy texture of octopus.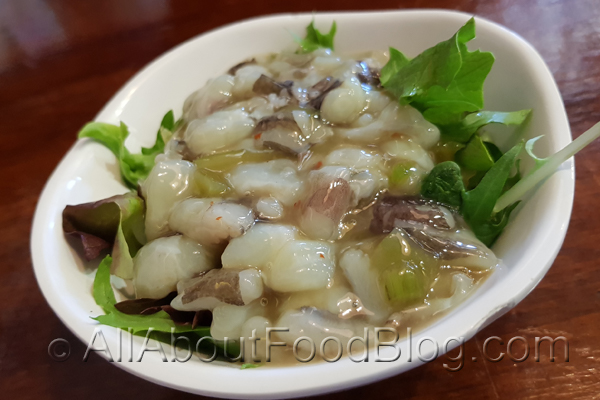 Chirashi Don – $17.80 – Assorted sliced sashimi on sushi rice
The chirashi don at Ishiyama is probably one of the more complete dishes in Sydney. In addition to the usual fish, you also get prawns, scallops and a slice of unagi (Japanese-style grilled eel). It is such a great value at $17.80.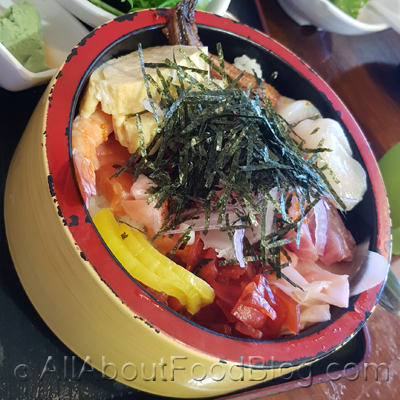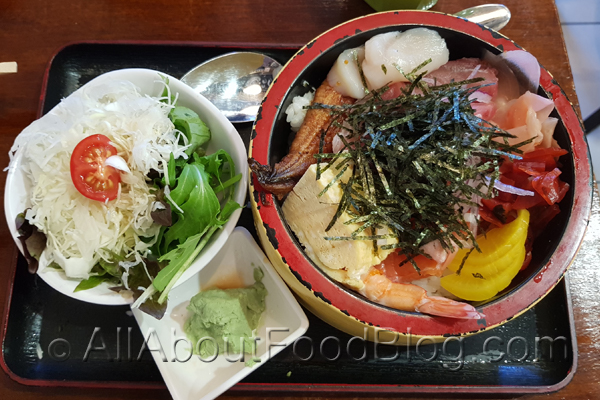 Soft shell crab
You know you are in for a treat when you receive two soft shell crabs in a dish. The spicy sauce for the soft shell crab was also pretty nice and not too spicy.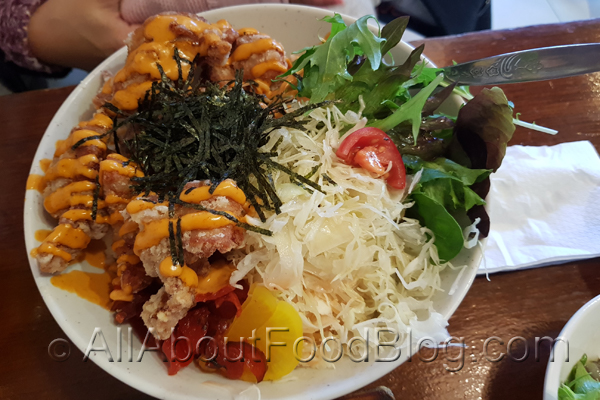 Salmon sashimi and sushi platter
This was the main dish for the little. Didn't even need a long time to finish the whole dish!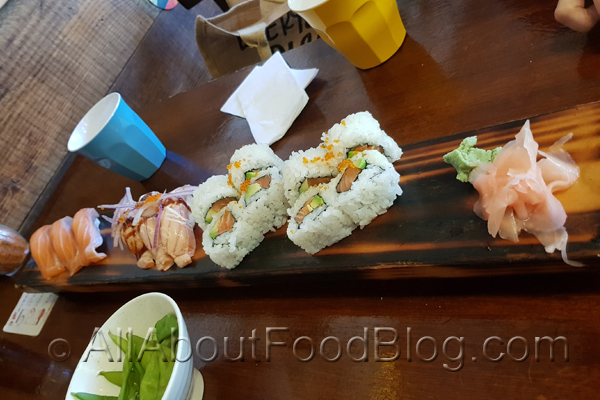 The final verdict for Ishiyama Japanese Dining
Ishiyama is a decent little restaurant atop the Campsie Station.
Do you think I should go?
Ishiyama Japanese Dining is probably not a restaurant where you purposely go there to enjoy dinner. However, it's quite an enjoyable little restaurant.
Rating for Ishiyama Japanese Dining:
7.5 / 10
Taste: 7.5 / 10
Price: $15 – $20 per main dish
Place: 7.5 / 10
Details:
Shop 8, 184 -186 Beamish Street, Campsie 2194
+61 2 9789 3031