Kokoroya Japanese Sushi Dining Review:
I have been to Kokoroya a few times since my days living in Maroubra. However, I only got to write about it based on my recent visit to this Japanese restaurant.
Just like any high-end Japanese restaurants, Kokoroya utilises a touch screen menu where you can just click and order. You can also check how much you have spent so far. So far, I have always enjoyed restaurants that adopted this kind of menu system.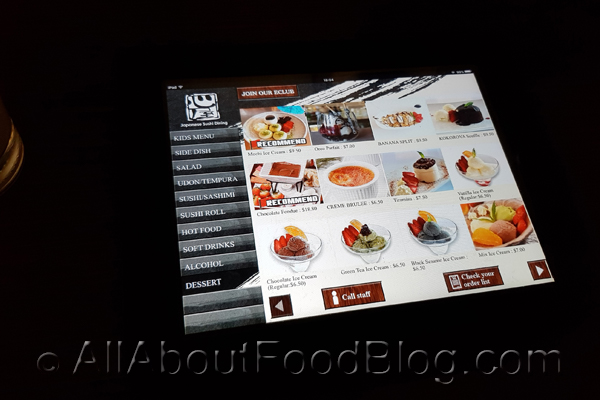 Crispy Zucchini – $9.8
Fried zucchini was the perfect start to our dinner.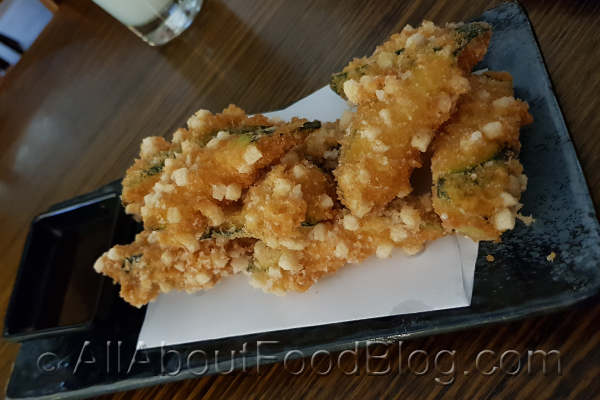 Aburi Salmon Sushi 5pc – $16 and Tobiko Ship – $6.5
Being a 'sushi dining', obviously, one of your main orders were its sushi dishes. Their sushi was slightly bigger than the average sushi served in restaurants. They were also well-presented.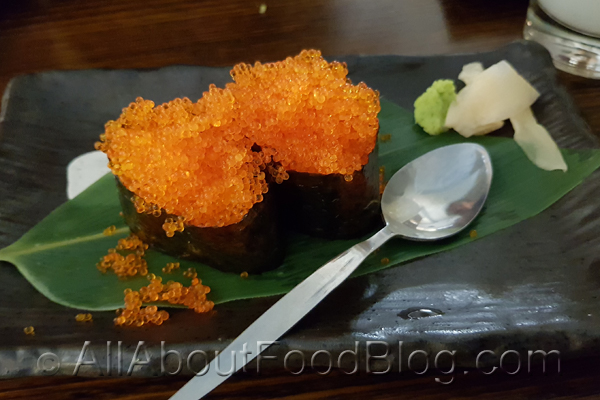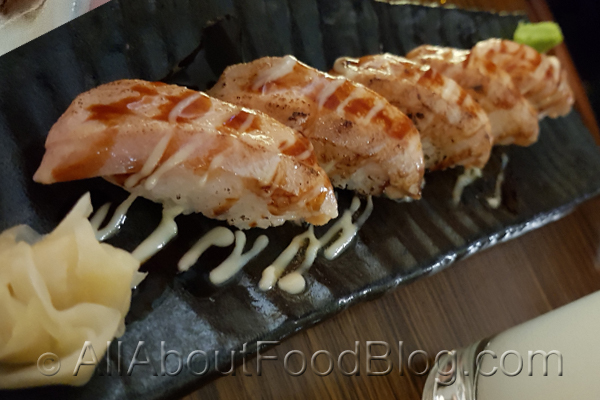 Large Sashimi Mix – $36
I always consider having a scampi in the sashimi platter to be a plus. Kokoroya gave two scampi and a handful of scallops for their sashimi platter!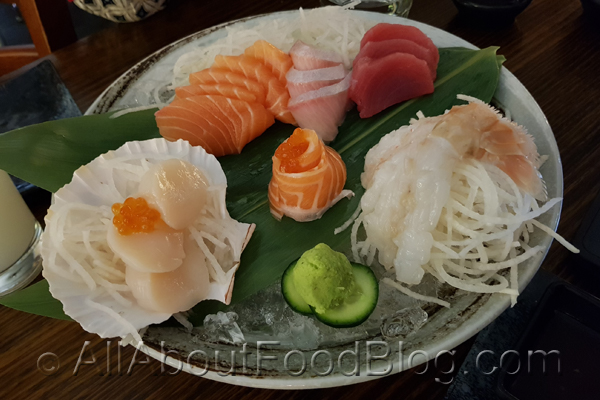 Fisherman Hot Pot – $17.8 – Udon noodles with assorted seafood
Fisherman hot pot in Kokoroya is probably one of the most elaborate udon dishes in Sydney. They put a lot of seafood into the big bowl of udon.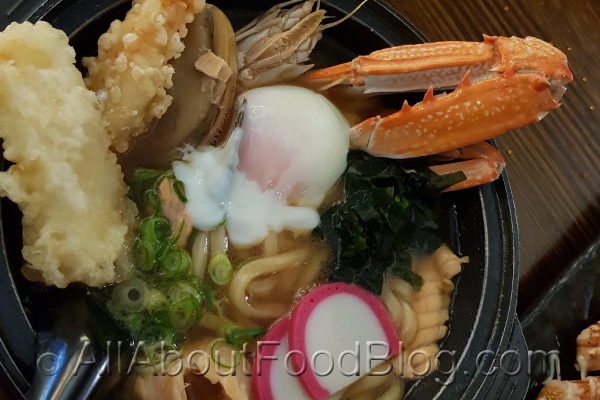 Crispy Chicken Namban – $20.5 – Sauteed chicken served with sweet & sour sauce
Chicken namban is a sauteed chicken with special Japanese 'namban' sauce – a yellow sauce that's quite sweet with a hint of sour taste. I've had a few different chicken namban in Sydney. I thought the chicken namban in Kokoroya was excellent. Just be mindful that they don't serve rice with this dish.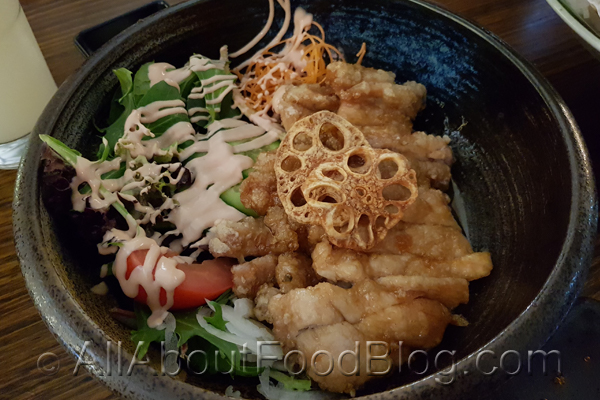 Unagi Kabayaki – $24.8 – Grilled eel
Unlike chicken namban, their unagi kabayaki does come with rice. The unagi poriton was massive!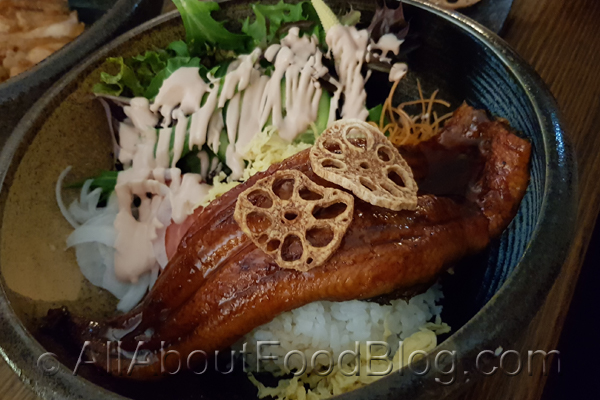 Mochi Ice Cream – $9.5 and Kids Vanilla Ice Cream – $3.5
Nothing is quite filling and satisfying than a cool ice-cream-filled mochi!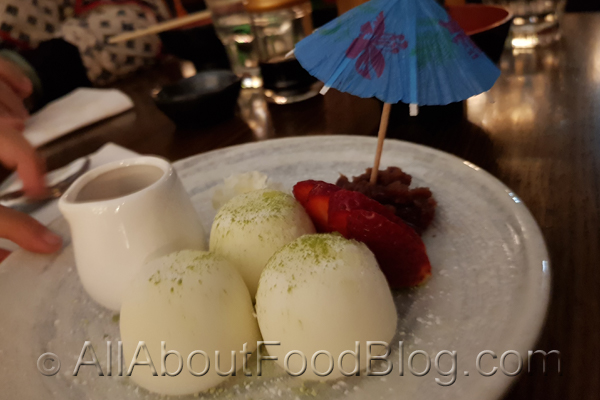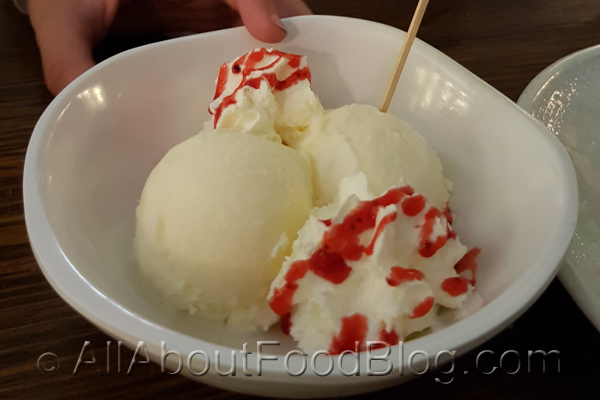 The final verdict for Kokoroya Japanese Sushi Dining
Kokoroya might be one of the more expensive restaurants in Maroubra. However, they backed it up with great service and nice food quality.
Do you think I should go?
There is one other thing that I haven't mentioned in the review above: Kokoroya has a playground! If you have kids, this restaurant is awesome!
Rating for Kokoroya Japanese Sushi Dining:
8.0 / 10
Taste: 8.0 / 10
Price: $155 for 3 adults + 1 child
Place: 8.5 / 10
Details:
Shops 1-2, 665-667 Anzac Parade, Maroubra 2035
+61 2 8347 2226