La Bufala Review:
We are trying out a new pizzeria in Mascot's new shopping precinct, La Bufala. How do they compare with the more established wood-fired pizzerias in Sydney?
Considering that they were pretty new, I was surprised that the menu already looked so old and quite unappealing. However, we soldiered on and ordered what we usually loves best from a pizzeria.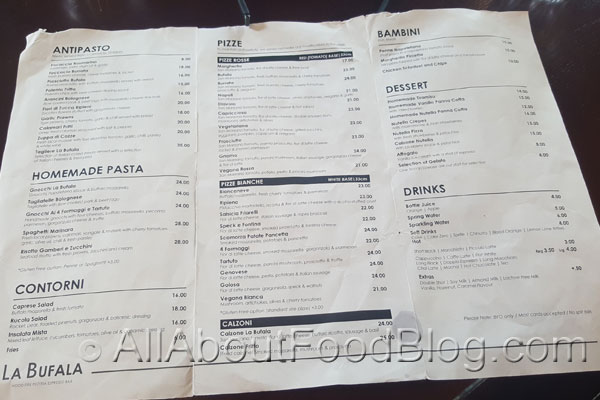 Polenta Fritta – $15 – Polenta chips with blue cheese dipping sauce
I love polenta chips. The all-powerful blue cheese dip was the perfect company for the chips.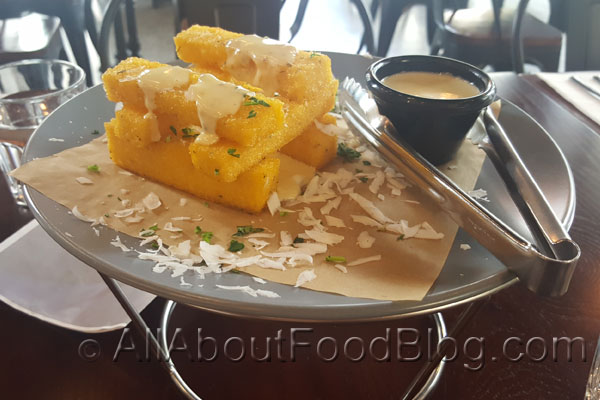 Bufala – $23 – San Marzano tomato, fresh buffalo mozzarella & cherry tomatoes
Bufala pizza is part of the pizze rosse (red pizza) menu. I can't really taste the texture of their Buffalo mozzarella. Also, it looked like they were added in along with the cherry tomatoes after the pizza was cooked.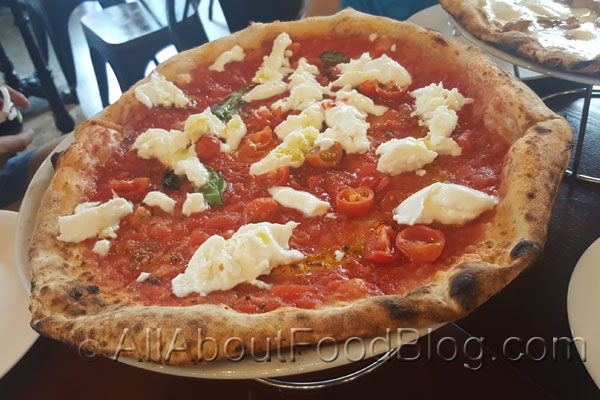 Tartufo – $24 – Fior di latte cheese, porcini mushroom, prosciutto & truffle
Tartufo pizza is part of their pizze bianche (white pizza) menu. We had to take out the prosciutto because some of the guests did not eat ham. Even without prosciutto, I still enjoyed this pizza more than the other one.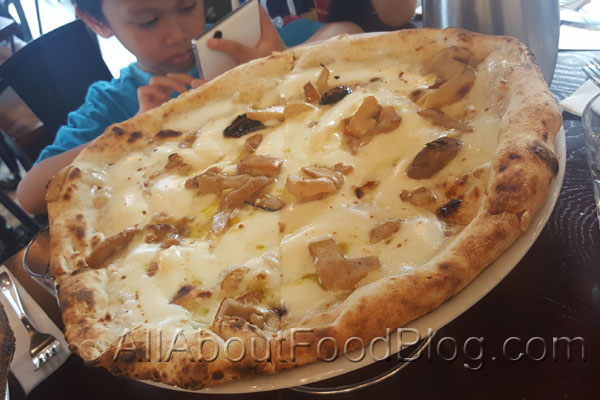 Gnocchi La Bufala – $24 – Gnocchi, napoletana sauce and buffalo mozzarella
The menu was supposed to be Gnocchi La Bufala, but we asked them to switch the gnocchi with Tagliatelle. The kids usually prefer the long pasta than the dumpling-shaped ones.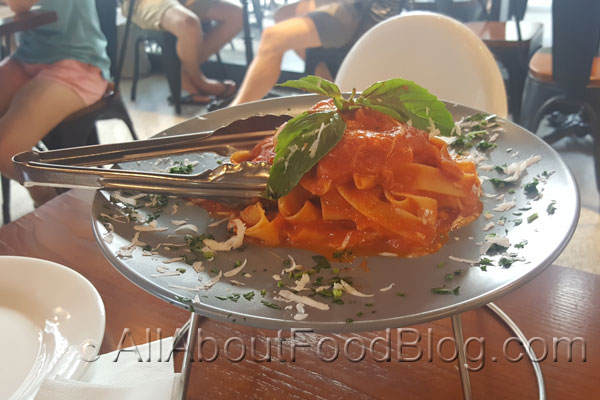 Nutella crepes – $16 – with mascarpone & fresh strawberries.
I am not a big fan of the crepe. There was only a hint of mascarpone and not enough Nutella. Also instead of Pistachio, I think it would be MUCH better if they give a scoop of ice cream instead.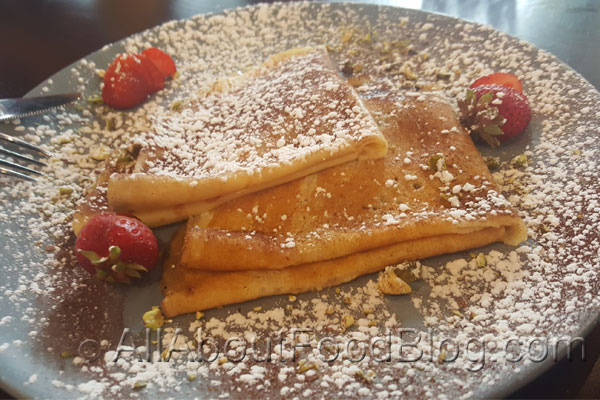 The final verdict for La Bufala
La Bufala is quite a decent pizzeria if you are around Mascot area. However, they still have quite a big catching up to do if they want to compete with the rest.
Did you know?
If you are having a meeting around this area, I would suggest you to take the train to Mascot station. The traffic can be unforgiving.
Rating for La Bufala:  
7.0 / 10
Taste: 7.0 / 10
Price: $17 – $25 for pizza
Place: 7.5 / 10
Details:
Shop 17, Mascot Central
19 – 33 Kent Road, Mascot NSW 2020
+61 2 8319 4090