Lone Star Rib House – Top Ryde Review:
We were walking around in Top Ryde Shopping Centre when I saw a signboard with my biggest weakness written on it: All-you-can-eat. That's when we decided we should give Lone Star Rib House a try.
Upon arrival, you were given a bucket of free peanuts. Not a bad start, we thought.
Big Spring Beer Battered Onion Ring Tower – $16.95 – Feed the whole dang posse with a Tall Tower of Onion Rings
The onion ring tower was quite massive. They were also super crunchy with very nice sauce.
Unfortunately, it also turned out to be the best dish of the day.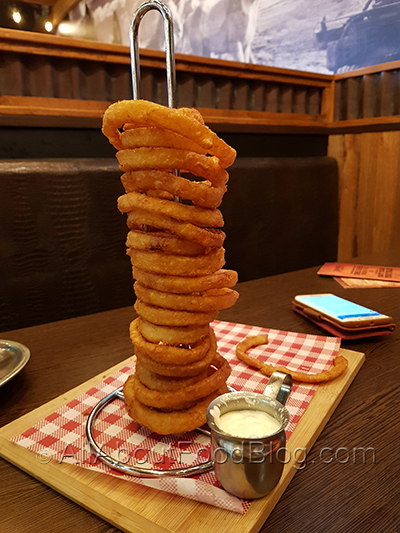 All You Can Eat Ribs & Wings – $29.95
With the all you can eat ribs&wings, you are required to finish everything that they gave you before you move on to the next plate. It's quite challenging as the ribs also came with wings and chips.
The wings have quite a few different sauces that you can try: BBQ, Sweet Chilli, Satay, Coriander Ginger & Lime, Hot, "Hot Ass" sauce. Despite the sauce, they were super dry. The chips were also chunky and a bit much. I guess it's much cheaper to serve a bucket of chips than risking people ordering the second plate.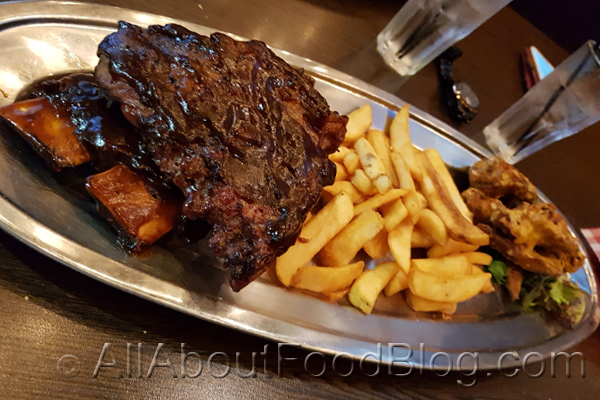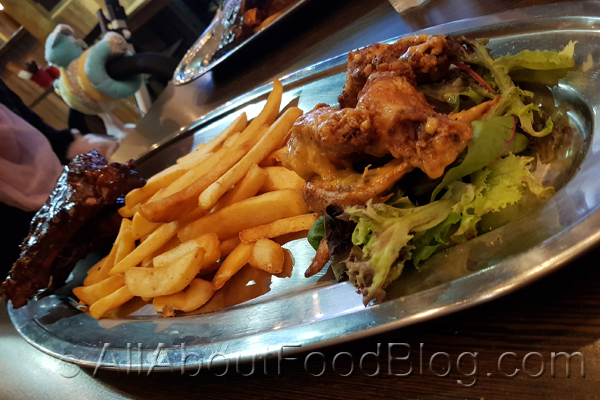 Little Kids' Beef Ribs – $8.95 – with chips and all you can eat ice cream.
Interestingly, our little one could not eat the beef ribs as it was super dry and hard. It was very different than our ones.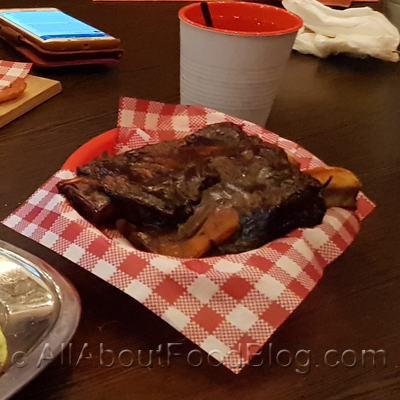 Brownie Blast – $12.50 – Homemade Brownie Fudge Sundae, Crowned with Creamy Vanilla Ice Cream, Hot Chocolate Fudge, Whipped Cream and a Maraschino Cherry
The brownie was pretty decent. However, the rest was just stock standard.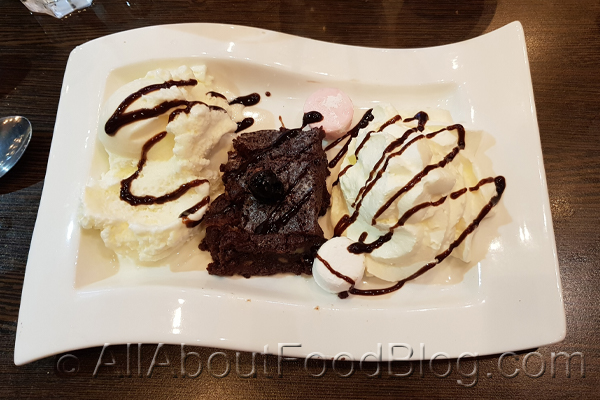 Long Island Ice Tea – $12.95 – Tequila, Rum, Gin, Vodka, Triple Sec, Lemon Juice, Topped with Cola
I reckon this has got to be the cheapest long island ice tea I have ever seen. Either way, you get what you paid for.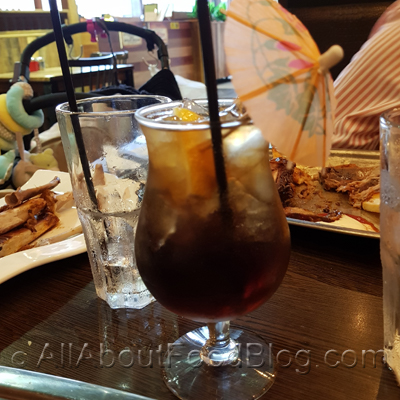 The final verdict for Lone Star Rib House – Top Ryde
I guess Lone Star would be worth it if you could finish at least two plates of all-you-can-eat ribs, wings, and chips. However, given it's a fixed set menu, I think most people would be reluctant to order a second serving.
Do you think I should go?
If you can eat a whole bunch of ribs, wings and chips… then yes. However, quality-wise, there are a lot of better rib houses out there.
Rating for Lone Star Rib House – Top Ryde:
6.0 / 10
Taste: 5.5 / 10
Price: $29.95 all-you-can-eat ribs, wings and chips
Place: 7.0 / 10
Details:
Top Ryde Shopping Centre
Devlin St & Blaxland Rd, Ryde 2112
+61 2 9808 2939
http://lonestarribhouse.com.au/