8 / 10

Taste: 8 / 10

Price: $50 per person

Place: 7.5 / 10
Review: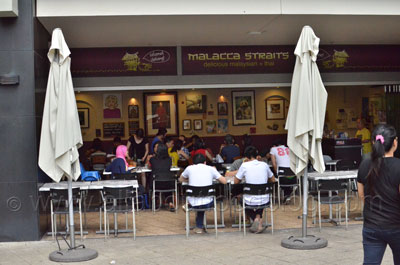 We always have a grand fiesta at the start of the year, not only to celebrate the New Year but also to celebrate birthdays of people around me. For the first restaurant of the year, we went to Malacca Straits on Broadway that has a unique specialty: BYO Crab! For $20 per mud crab (they only take this one!), they will cook your mud crab in one of three sauces. It is actually a very good price if you buy one gigantic mud crab (2+ kgs), considering that most places would charge $85+ / kg for similar dishes.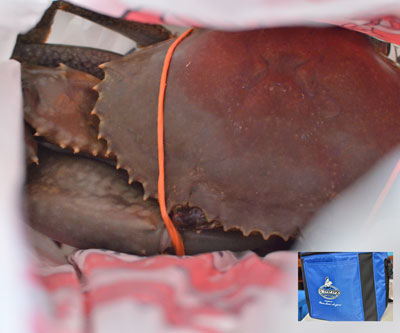 However, I must admit that the star dish was the first one out of the kitchen, Golden Sand Prawn ($26.80) – Crispy prawns served in a batter of duck egg yolks. This dish was perfect in many ways – Crunchy, savoury, yummy all rolled into one! We even ordered a second serving, despite being the more expensive dish of the night; it's THAT good!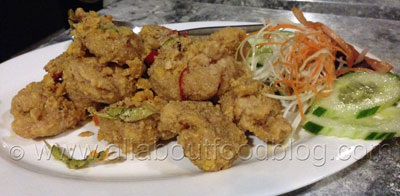 Consequently, the Marmite Chicken ($14.80) – Chicken pieces cooked in honey and Marmite sauce – and Oyster Omelette ($16.80) – Oyster pieces in fried egg batter and served with a tangy chilli sauce – that came afterwards fell short of the high expectation set by the prawn.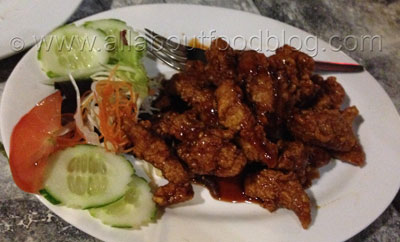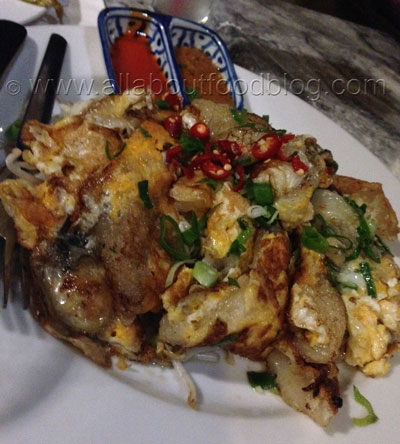 It went much better when they brought out Chick Kut Teh ($14.80) – Claypot chicken and oyster mushroom in savoury herbal soup – traditionally made with pork, this Halal, Malaysian restaurant changed the meat to Chicken. It provided the clear and refreshing feeling out of the heavy tasting dishes. Kangkung Belacan ($12.00) – stir-fried water spinach with sambal belacan – further cleansed our palate for the finale.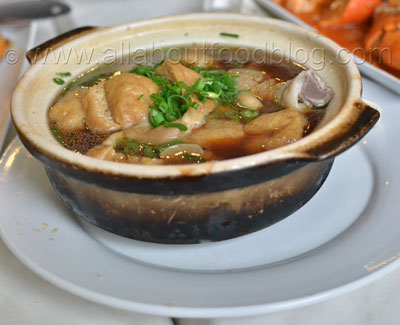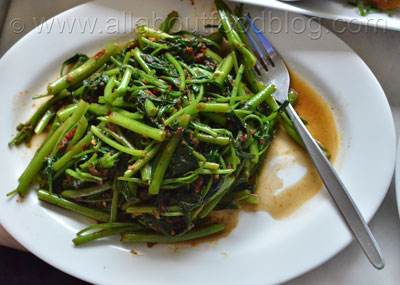 When the waitress brought the mud crabs to our table, they really made heads turned. They looked very delectable! Our first mud crab was cooked as Dry Curry Crab the menu stated that it was "Our knockout 'dry' curry sauce" and the owner (I think) actually said that customers loved this sauce more than the chilli crab. It was the right spice but I felt that it lacked that juicy leftover sauce that you could scoop out of the chilli crab.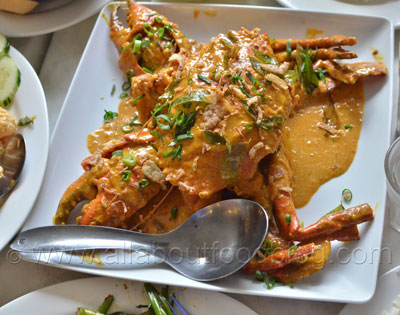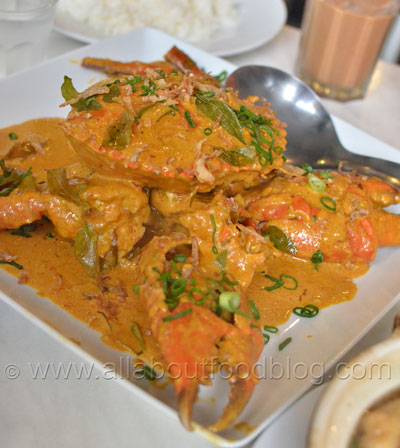 The second mud crab had to be cooked Singapore Chilli Crab (Sweet and savoury tomato and chilli-based sauce) way! They offered whether we wanted more chilli or the non-spicy version, and I asked for the way they normally cooked it. Perhaps the only piece missing on the night was the deep-fried bun as they do not serve this.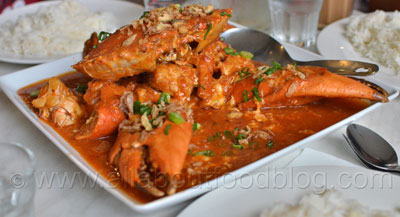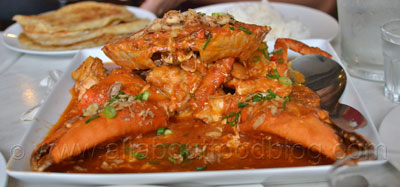 The two desserts that we ordered weren't exactly light either. Sticky Rice Pudding with Egg Custard ($5.00) with a scoop of vanilla ice cream and coconut milk was probably nice if you haven't had that much to eat. Kuih Ketayap ($5.00) – Pandan-flavoured crepe filled with toasted coconut and palm sugar and served with a scoop of vanilla ice-cream – might be better suited for this occasion.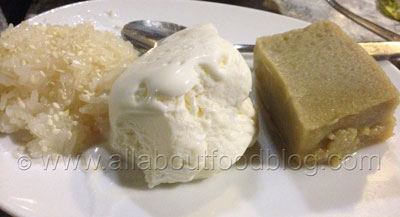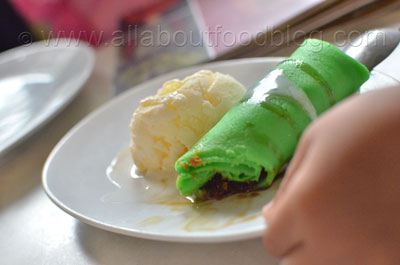 If you want to eat Chilli Mud Crab on a budget, then Malacca Straits on Broadway is the place to be! However, you must also try its Golden Sand Prawn as they were literally golden!
Details:
66 Mountain Street, Broadway 2007
02 8021 7069
http://malaccastraitsbroadway.com.au/