Review:
Unlike in the city, ramen restaurants are pretty rare in the Eastern Suburb. Manpuku Sydney is a small restaurant in Kingsford that sells ramen, almost exclusively! You can also get a small bowl of rice but it's hardly a main course and more like an add-on if you are still hungry or need to finish the soup.
There are not a lot of varieties in the ramen, but here are a few that you need to know:
"Kono Deaini Kanshashite Aijyou to Jyounetsu Komete Issyoukenmei Tsukutta Uchirano Icchan Sukina Manpuku Shiawase" Ramen or Long Name Ramen – $12.90
I kid you not, that's actually the name written in the menu. I usually refer to it as 'long name' ramen… it is easier to remember!
It is a ramen with soy-based pork soup, pork belly, egg, shallots, bamboo shoot, beansprout, and seaweed sheet.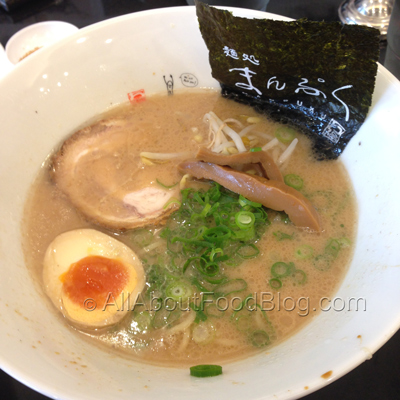 Manpuku Red – $13.90
It is a ramen with soy-based pork soup, pork belly, sliced mushroom, beansprout, shallots, seaweed sheet, egg, dried shrimp powder… and hot chili flavour!
A word of advice: The 'normal' spicy level is already pretty hot.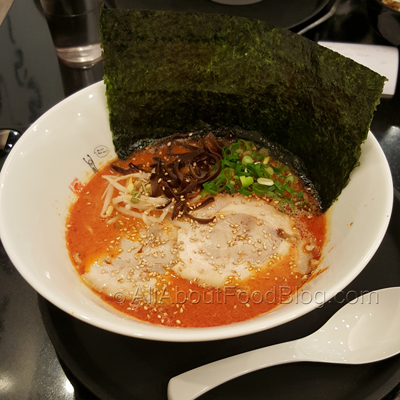 Shio Gara – $11.90
It is a ramen with salt-based chicken soup, pork belly, beansprout, bamboo shoot, shallots, seaweed sheet, and egg.
Shio Gara is quite different when compared to the rest of the ramen. Instead of a thick soup, it is a clear soup with the usual ramen stuff. It is a lot lighter than the rest of the menu.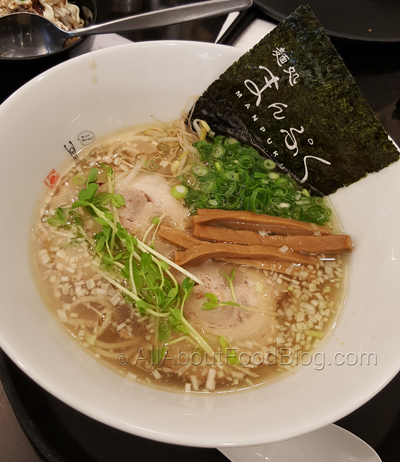 The next two ramen dishes are part of limited time menu. Although it seems to always be available, you might not be able to order it when you were there as they sell out quite quickly.
Double Impact – $15.90 – Heaps of shredded cha-shu, 2 eggs, beansprouts, shallots, mushrooms, 2 seaweed sheets.
This is the ramen that you must order when you have the chance! Instead of getting a sorry-looking piece of cha-shu, you are actually getting heaps of it. You also get double the eggs and seaweed sheets… and all of those are only $3 more expensive than the long name ramen.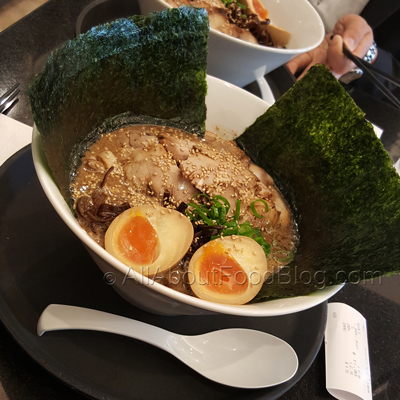 Shinku-Hado Buta – $14.90 – Heaps of shredded cha-shu & 2 eggs
Shinku-Hado Buta is pretty similar to double impact. They just have a different soup and slightly less stuff in it.
The name is pretty similar to the big ball of energy from Street Fighter, isn't it?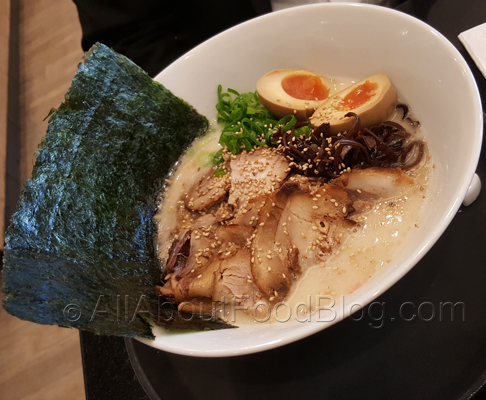 Manpuku Bowl – $2.90 – Cha shu, rice, egg, bean sprout, cabbage
Manpuku bowl is actually pretty small. It is the perfect addition when you are still famished after devouring the ramen and still have some soup left.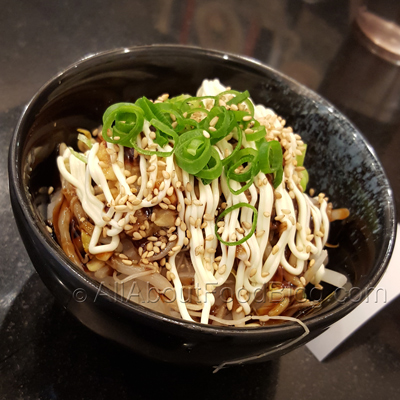 The final verdict for Manpuku
Double impact or shinku-hado buta are the two ramen you should be aiming for when eating at Manpuku Sydney!
Did you know?
This is the English translation for the long name ramen: Thanking to this wonderful encounter, this is our most favorite Ramen we make with our whole heart with lots of love and passion into it, so happy with being full.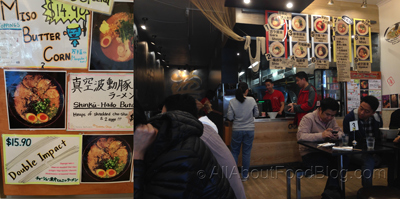 Rating for Manpuku:
7.5 / 10
Taste: 7.5 / 10
Price: $12 – $16 for a bowl of ramen
Place: 7.0 / 10
Details:
482 Anzac Parade, Kingsford 2032
+61 2 9662 1236