Review:
We went to Why Thai for a random weekday dinner. Since there were only three of us, we could only order a few dishes. The restaurant wasn't that busy with quite a lot of people ordering for takeaway (including someone coming in in onesie). Service was also nice and friendly.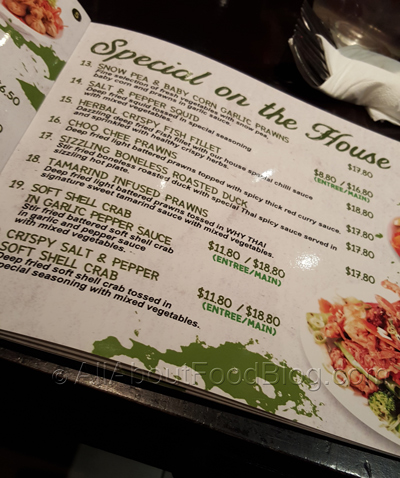 Web Spring Rolls (5 pcs) – $6.50 – Mixed minced prawn and crab meat in spider web-like wrap served with sweet chilli sauce
For the price, the portion was actually pretty decent. The spring rolls were actually pretty big and had a nice crunch.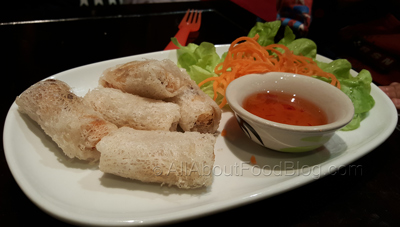 Tamarind Infused Prawns – $17.80 – Deep fried light battered prawns tossed in WHY THAI signature sweet tamarind sauce with mixed vegetables
We were obviously drawn into this by the word 'signature' on the description. Generally speaking, anything with 'signature' is more special than the ones with the word 'special'. However, it might be pretty beneficial to include 'crispy egg noodle' in the description.
I love how the dish was pretty colourful. The combination of tamarind and pineapple was also pretty refreshing!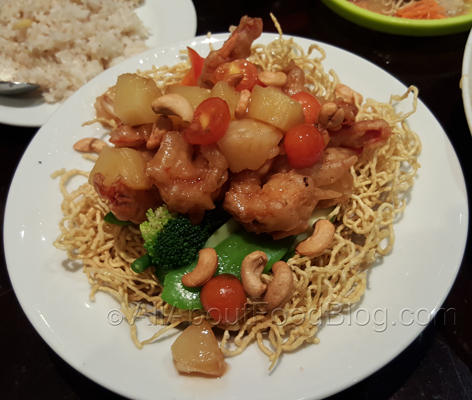 Crispy Egg Noodle in Gravy Sauce with Seafood – $14.80 – deep fried egg noodle topped with Thai style gravy egg, oyster sauce and vegetables.
We ordered this dish because we were craving for a similar dish that is called 'i fu mie' in Indonesia. It is a tale of the halves: half crunchy, half soft, half dry, half soupy. However if you don't eat it quickly enough, it will all be pretty soggy.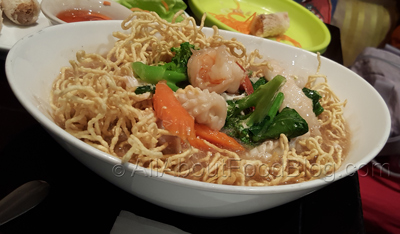 The final verdict for Why Thai Restaurant
We ended up having three deep fried dishes at Why Thai Restaurant. Granted that it might be better to have a curry or stir fried dish, but I quite enjoyed all of them. Service was also pretty good at the restaurant.
Did you know?
Thai restaurants often have eye-catching names like Why Thai Restaurant.
Rating for Why Thai Restaurant:
7.0 / 10
Taste: 7.5 / 10
Price: $12 – $19 per main dish
Place: 7.0 / 10
Details:
52 Belmore Road, Randwick 2031
+61 2 9398 9552