Review: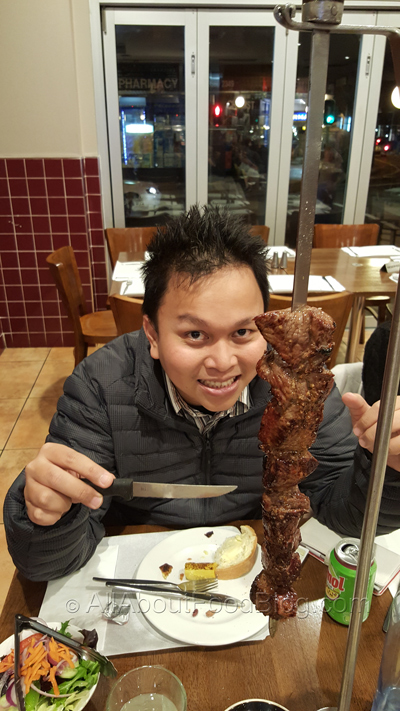 The dish on the picture above seriously turned every head in the restaurant (ours as well when we first visited the restaurant). However, this Petersham restaurant, Silvas Portuguese, is actually famous for its traditional Portuguese charcoal chicken.
We were a bit confused when we first came to the restaurant. We joined a line which eventually turned out to be the line for takeaways. If you want to dine in, you should proceed straight away to the sit down area where it was full-serviced.
Entrée – Polenta ($1.50 per slice), Garlic Bread ($4.50), Garden Salad ($5.00), Olives, Bread ($3.00), Rissoles ($3.00)
They give you free bread and olives for the entrée. However, you should also try their polenta… it was really good!
They also gave out some elements of the entrée for free for the dishes that you ordered. So, make sure you don't order too much of them!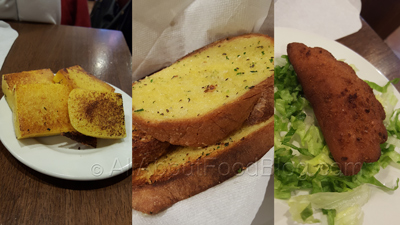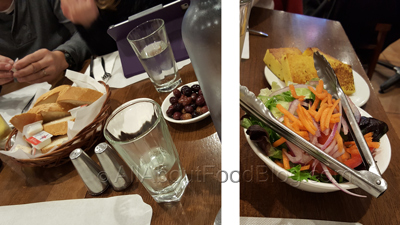 Goat Casserole – Special menu
The goat casserole is not always available and it was the Special item on the blackboard. The portion was quite gigantic and you also received vegetable rice and a slice of polenta. The casserole was full of flavour and very rich.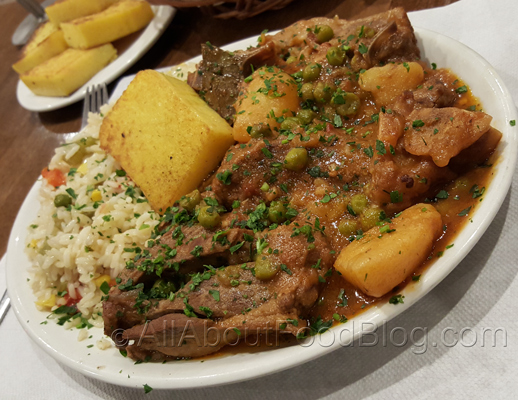 Chicken Roll meal – $12.50 – Silva's traditional charcoal chicken in a roll with homemade mayonnaise, served with chips
If you want a simple and quick bite, Silvas Portuguese also served the charcoal chicken in a roll. It is a handy option to have if you don't want to get your hands dirty.
Steak Sandwich meal – $13.50 – Grilled veal fillet on a Portuguese roll with a light spread of butter, served with chips
The steak sandwich was sub-par when compared to the rest of the dishes we enjoyed that night.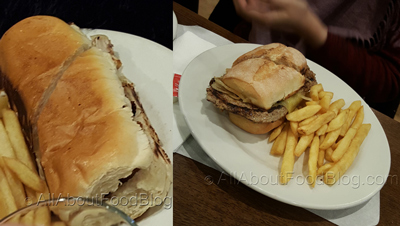 Espetada a Madeirense – $26.90 – Traditional Madeira-style diced aged rump on a skewer cooked over charcoal with rock salt and served with home-style garden salad and garlic bread
So, this was the dish that we went back for! The way it made an entrance to the table is a spectacle on its own. It was brought out on a very long skewer and hanged in the middle of the table with fat still dripping down!
The aged rump steak was very salty, courtesy of generous amount of rock salt. However, it actually worked beautifully for steak that was cooked medium rare.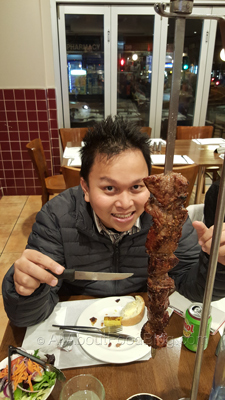 Whole Chicken – $26.50 – Whole charcoal chicken served with chips and vegetable rice
This dish is what the majority of customers came to Silvas Portuguese for. We have tried four famous charcoal restaurants around the area and agreed that Silvas was the best of the four.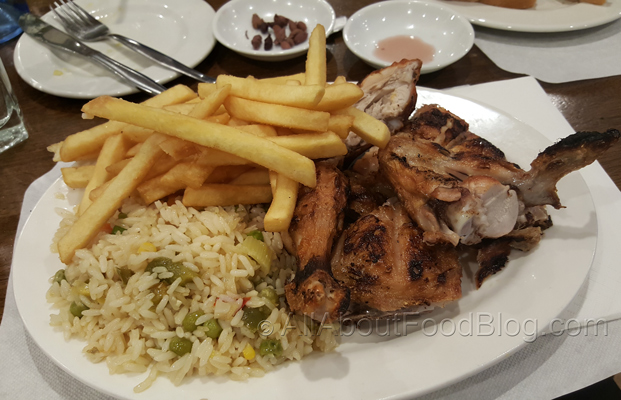 If you have a dish that turned heads and made people think "I should have ordered that one", then you are in a good place! Silvas Portuguese restaurant did just that with their Espetada a Madeirense. Their Portuguese Chicken also deserved a mention!
Did you know?
My Brazilian friends always go to Petersham to buy Brazilian Rump Cap. The place is called Portuguese Spanish Butchery.
Rating for Silvas Portuguese:
8.0 / 10
Taste: 8.0 / 10
Price: $11 – $36 per main dish
Place: 7.0 / 10
Details:
82 New Canterbury Road, Petersham 2049
+61 2 9572 9911
http://www.silvas.com.au/