Mentmore and Morley Review:
I walked past this restaurant pretty often but have not been to it until recently. The price point at Mentmore and Morley isn't exactly within my 'office lunch' budget. We had a chance to taste it when one of our colleagues had a farewell party.
They serve quite a modern-esque Australian cafe dishes with dishes like haloumi and polenta, burgers, and poke. They also serve quite a few local beers.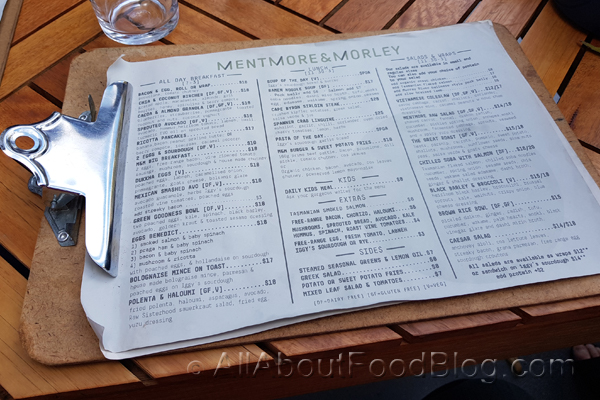 M&M Burger & Sweet Potato Fries – $18 – 160g prime beef pattie, bacon, provolone, dill pickle, tomato chutney, cos leaves
My friend told me that the burger was pretty good. He would rate it a '7'. You can also choose chicken burger instead of beef pattie.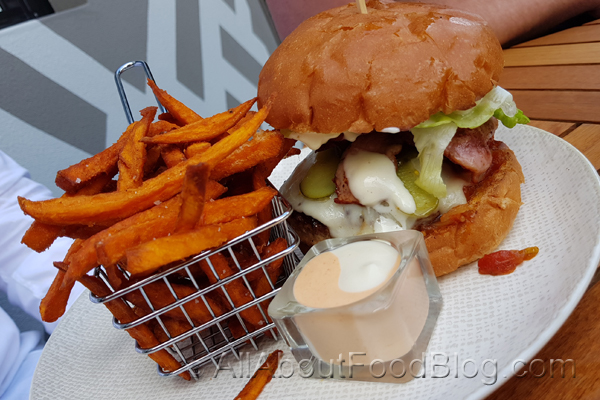 Polenta & Haloumi – $18 – fried polenta, haloumi, asparagus, avocado, Raw Sisterhood sauerkraut salad, fried egg, yuzu dressing
This dish is very pretty! I'm not usually a veggie eater, but I would gladly eat this dish!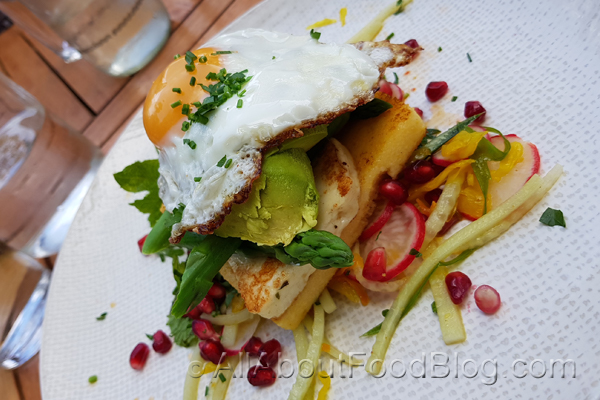 Caesar Salad – $14/18 – anchovy aioli, cos lettuce leaves, streaky bacon, grana parmesan, free range egg, sourdough croutons
If you are more into the traditional dish, then the Caesar salad is for you.
Chilled Soba with Salmon – $16/20 – Tasmanian flaked salmon, chilled soba noodles, cucumber, spring onion, sesame seeds, chia seeds, wakame salad edamame, dashi broth, ginger & shallot dressing
Mentmore and Morley had a nice twist to the Japanese cold soba. The dish does look predominantly green and fresh.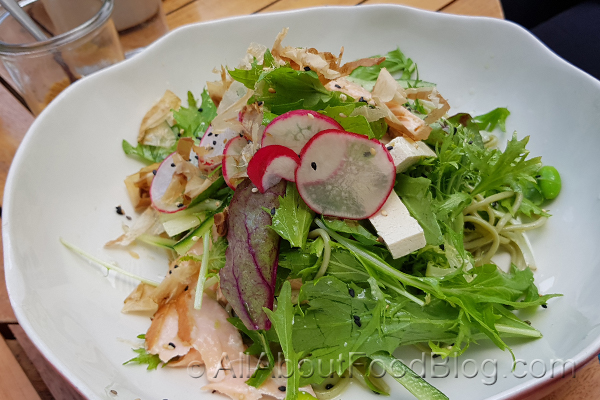 Salmon Poke Bowl – $18 – with brown rice, edamame, wakame, enoki, avocado, ginger & soy mirin dressing
Poke bowl is part of the 'dish of the day' on the menu board.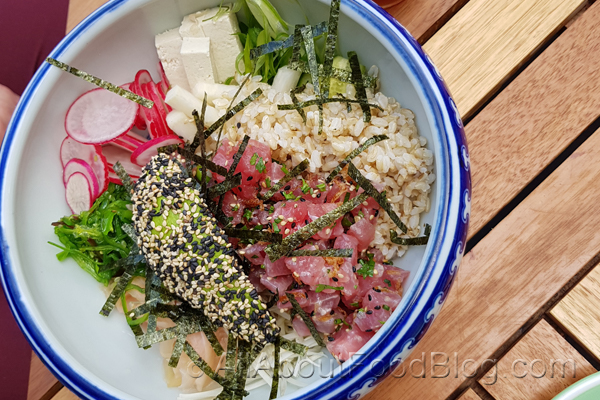 The Great Roast – $15/18 – Beets, parsnip, carrots, pumpkin, sweet potato, shallots, mushrooms, sunflower seeds, pine nuts peas, salsa verde & goats cheese
I'm sure if all salad can look this good, kids will be happy to eat them!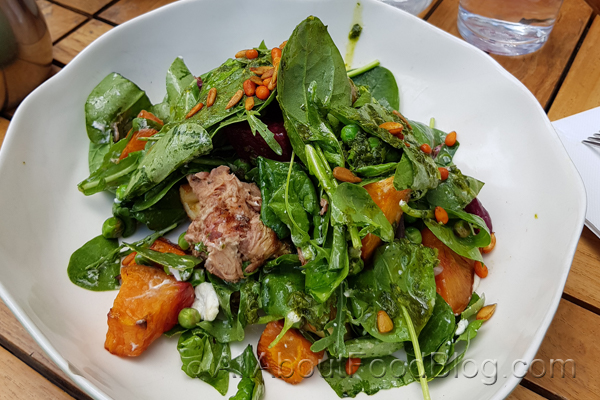 Cape Byron Sirloin Steak – $28 – crushed kipfler potatoes, greek salad, salsa verde & jus
This is the dish that I actually ordered. The steak was grilled to my liking. There was probably a tad too much salt on it even after dipping in Salsa Verde. The crushed kipfler potatoes went really well with the jus.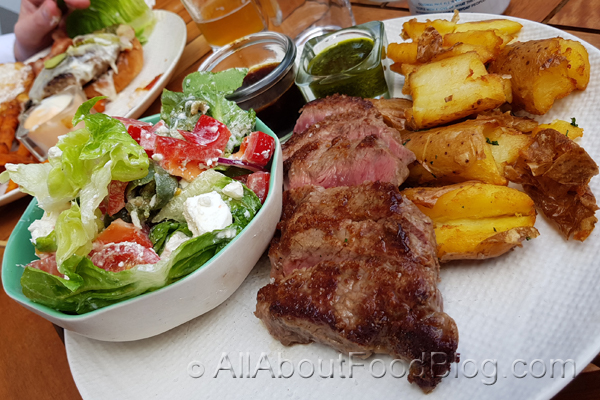 The final verdict for Mentmore and Morley
Mentmore and Morley served pretty dishes. All of our dishes had that aura of 'Oh… I don't mind eating that although I don't like what's in it'. However, it is still beyond my normal office lunch budget.
Do you think I should go?
If I don't live in the area, I probably would go here for weekend brunch.
Rating for Mentmore and Morley:
7.5 / 10
Taste: 7.5 / 10
Price: $18 – $28 main dish
Place: 7.5 / 10
Details:
55 Mentmore Rd, Rosebery 2018
+61 2 9697 3617