7 / 10

Taste: 7/10

Price: $7.50-$10.50

Place: 6.5/10
Review:
Started in 2003, Mie Kocok Bandung has served my friends and families well for as long as I can remember. It can be quite busy on Sunday afternoon in the restaurant. Other than that, you will most likely get a table. I know the restaurant name is Mie Kocok Bandung, but I have never ordered their Mie Kocok. Mie kocok if translated literally is 'Shaken Noodles'.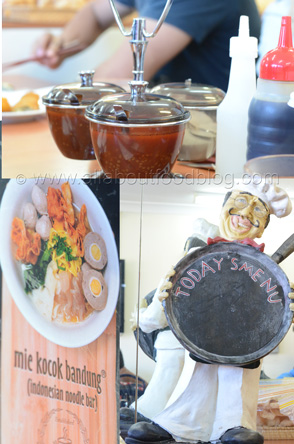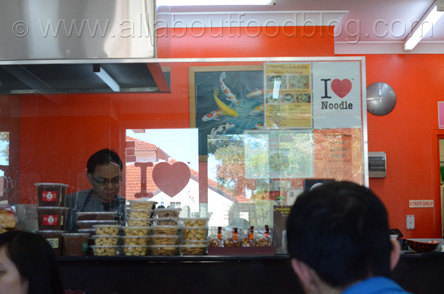 With the entrée, I always ordered the first one: Pangsit Goreng. They are ten deep fried wontons with chicken fillings. The wontons worked really well with the accompanying sweet and sour sauce. I liked its crunchy texture and on top of that it was the perfect dish to build up your appetite for your noodles. Alternatively, you could also order Siomay Goreng, fried fishcake served with spicy peanut sauce. This was also a sweet dish and was actually considered a main dish in the city of Bandung.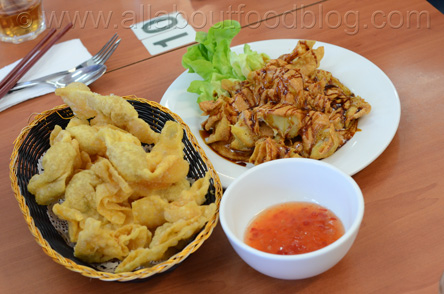 For our first main course, in the menu listing there are a bunch of combinations that might confuse some people. To break it down quite easily, it was an egg noodle with mince chicken and chicken soup called Yamin. You can then choose if you want it sweet or savoury, I chose sweet. Lastly you choose what you want with it, you can have meatballs, wontons, tendons, or combination of them all. I always like the Combination Sweet Yamin (Yamin manis komplit).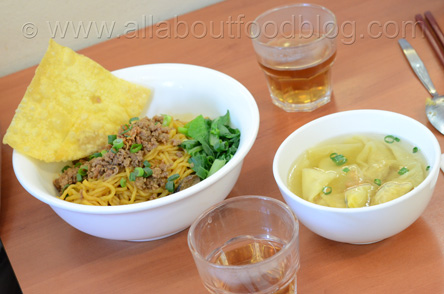 Mie Panorama is very famous in Makassar (city where the restaurant owner came from). The description from the menu said it was egg noodle topped with BBQ Pork, steamed chicken, fried and steamed chicken wonton.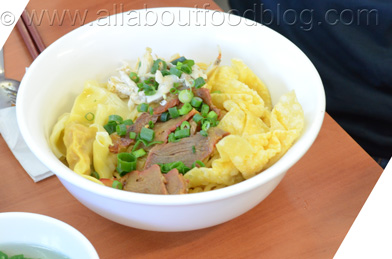 I might give you a brief description of the next dish as some people might not appreciate it. It was an Oxtail soup. The dish is very well known, especially in East Java. It was a boiled and seasoned oxtail with vegetables (carrots and potatoes) and melinjo in clear soup. The long boiled oxtail was very tender.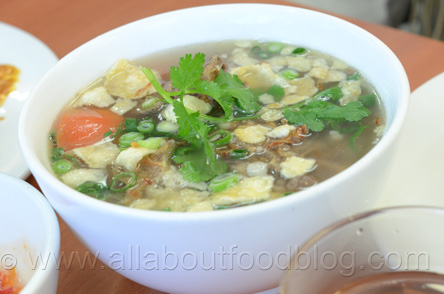 My personal favourite in Mie Kocok Bandung was its Lo Mie. Lo Mie is egg noodle with thick and sweet soup base. It came with the usual add-ons: meatballs, minced beef, mushrooms, bean sprouts and green veggies. This would be one of the most filling (and possibly cheapest – $10 a bowl) noodles you could find in Sydney.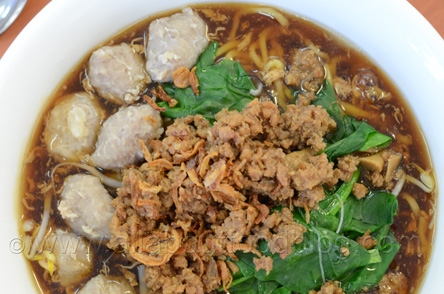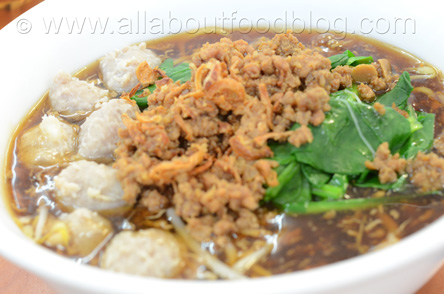 The final verdict for Mie Kocok Bandung
Mie Kocok Bandung is one of the well-known Indonesian restaurants in Sydney. Personally, I love their Lo Mie and Pangsit Goreng.
Did you know?
There used to be three Indonesian restaurants in Maroubra road, however two of them shut down this year with only Mie Kocok Bandung remaining. Recently, a new Indonesian restaurant opened up, but rumour has it that it isn't that good.
Details:
Shop 1, 108 Maroubra Road, Maroubra 2035
Phone: +61 2 8347 2322