7.5 / 10

Taste: 7.5/10

Price: $25 per person

Place: 7/10
Review: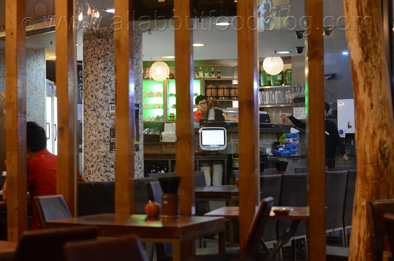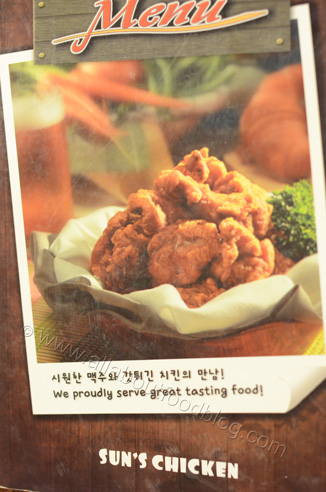 Arisun was the restaurant I always passed by on the way to Darling Harbour, until one day my friend suggested us to go there. Ever since that day, we always go there for a quick fix of fried chicken.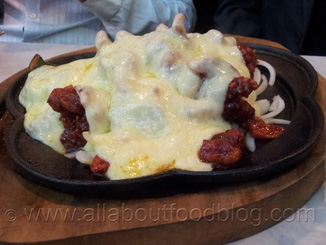 Did I say fried chicken? Yes, but not that kind of chicken joint you see in every suburb. The price seemed to be a bit much for a bowl of fried chickens, listed at $30 a bowl, but you did get a whole lot of chickens. Our favourite was the Sweet Soy sauce deep fried chicken. They were cooked to golden brown perfection and delight-ably crunchy. On the other end, you can get yourself Hot and spicy chicken with cheese: Melted cheese poured in a deep fried chicken with hot and spicy sauce. The cheese one will surely fill your tummy in no time.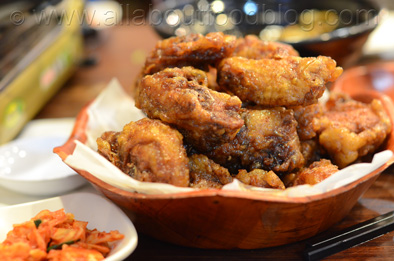 If you want ultra-fast service, try one of their hotpots. They will bring it to you as soon as your waitress leaves you (I think they already have them prepared in the kitchen).  My most favourite here is the Beef and Enoki Hotpot. It was a massive pot of soup with a generous serving of enoki and bulgogi (Korean beef). It was also filled with glass noodles and all kinds of vegetables. A seriously great options for winter.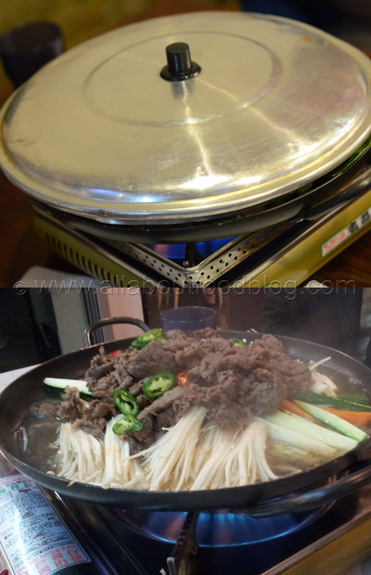 The other two that we have tried so far are the Sausage Hotpot and Spicy Rice Cake, Mixed Tempura Hotpot ($24). Both of them were hot and spicy. Personally, I didn't like either of them since there was a monotonous feel to it. The tempura one for example didn't remotely look like a tempura. It's more like fish cakes. The two tone noodles (rice noodles and instant noodles) were questionable at best.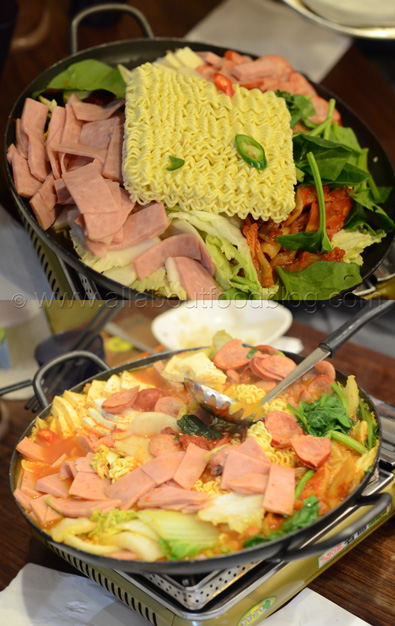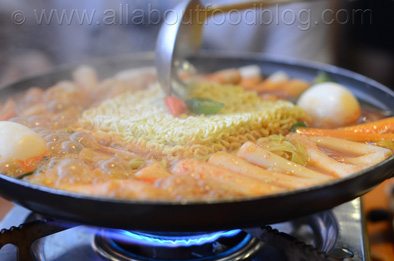 Last but not least, their Seafood Black bean Noodles ($12) are to die for! I think this is THE gem that most food blogs missed out. It looked kinda gross with the dark colour goo, but taste wise, it was fantastic. There was also a vegetarian option for this.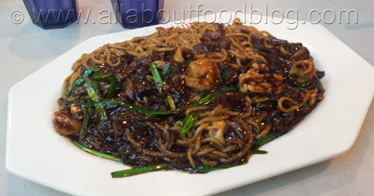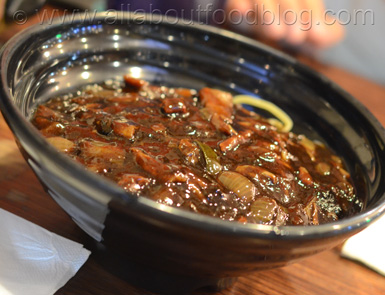 The final verdict for Arisun
Well, there is only one verdict, isn't there? Chicken! The front page of the menu said it, the first page of the menu showed it… There was one other dish I would recommend: Black bean noodles! I came back to Arisun because of these two.
Did you know?
Like any other Korean restaurants, it can be quite expensive if you eat in with just two people. However, if you are with a group of people, the cost can be significantly lower.
I don't suggest their Seafood pancakes since they weren't as good as other seafood pancakes in Sydney.
Details:
1 Dixon Street, Sydney NSW 2000