6.5 / 10

Taste: 6.5/10

Price: $7 – $33

Place: 7.5/10
Review:
We were actually quite interested in coming to KoFoo Korean Food restaurant because of the ad they put up outside. They have a massive $6.99 number in front of the restaurant… and for a Korean restaurant, it's cheap! So, how did it turn out?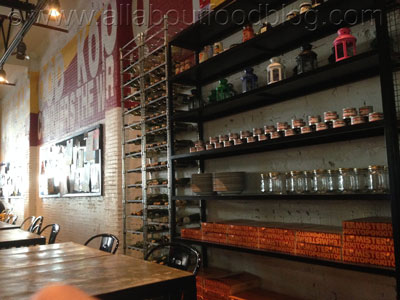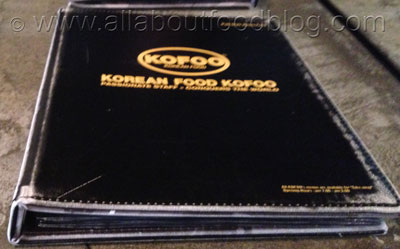 The restaurant has a nice industrial feeling to it and the usual Korean stainless cutleries and plates… oh and a gigantic stainless cup. KoFoo also had nice assortments of Kimchi. Our first dish was Seafood Shallot Pancake ($18). The picture didn't do justice here, but the pancake was massive and it was overflowing with fillings.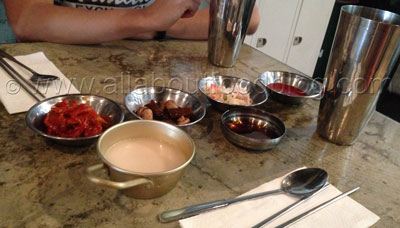 The next two dishes were my favourites of the day, Honey Crispy Bulgogi ($20) and Cheese Tteokbokki. The bulgogi was undoubtedly the best dish of the day. It was quite a generous portion with heaps of beef. I quite liked the Cheese Topokki. There was an abundance of melted and chewy cheese and an extra chewy rice cake. The sauce was sweet and spicy.
I had a high hope for the chickens (Sweet and Spicy Boneless Chicken and Soy Chicken). However, they failed quite miserably on the taste department when compared to the other Korean restaurant I reviewed. If I had to pick, the sweet and spicy had more punch than the soy but it was still a mile away. The interesting part here is that you can opt to have half a portion for $18 or the whole portion for $33.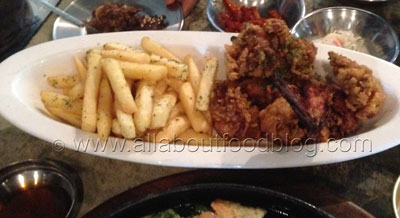 We also ordered Kimchi fried rice but we had to cancel because it wasn't ready half way through our lunch.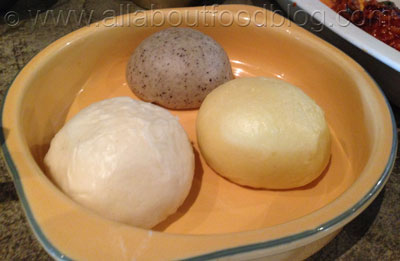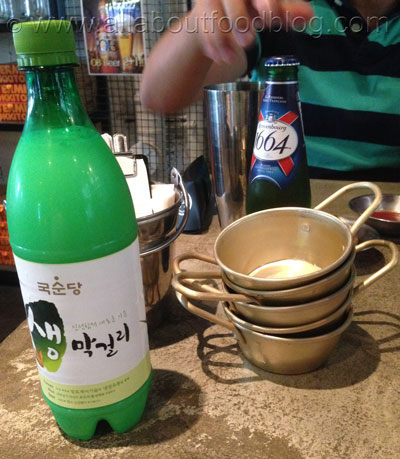 KoFoo Korean Food restaurant might have been slightly cheaper than most Korean restaurants in Sydney, but it did have a massive deficiency in taste. From the ones we ordered, its Honey Crispy Bulgogi was the only one to stand out against the rest.
Details:
Shop G02 / 35 – 39 Liverpool Street, Sydney NSW 2000
02 9690 1611