Review:
Minh Vietnamese Restaurant is located in Dulwich Hill. We drive past this restaurant almost every day (and night).
There was a warm and homey greeting when we entered the restaurant. There are quite a lot of things on the menu, but one item stood out for me: bonfire.
Cua L?t Rang Mu?i Tiêu (4 pieces) – $14.00 – Salt and pepper soft-shell crab
Let's look at the fact: 4 soft-shell crabs for the price of $14. That's a good bargain any ways I see it. It tasted like the salt and pepper dish in a Chinese restaurant, but with soft-shell crab.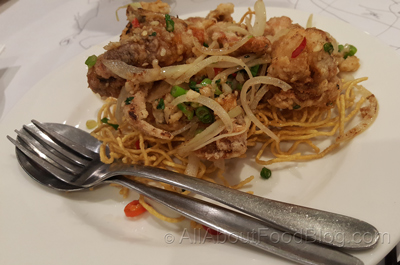 Bonfire – Quanh L?a H?ng – $22.00 – Premium beef cooked at your table, the meat are marinated with lemongrass, five spices and sesame seed, served with fresh herbs, salad, cucumber, pickles and rice paper.
The dish started off as a boring plate of raw beef, dry rice papers, and a plate of other condiments.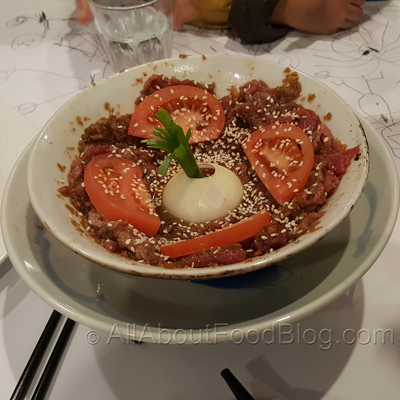 After they finished the preparation bit, the attendant lit up the bottom of the raw beef's plate. We were already pretty amazed with this surprise. As the fire grew larger, he started stirring the beef – and told us they had already calculated that the fire would die down at precisely the time the meat was perfectly cooked.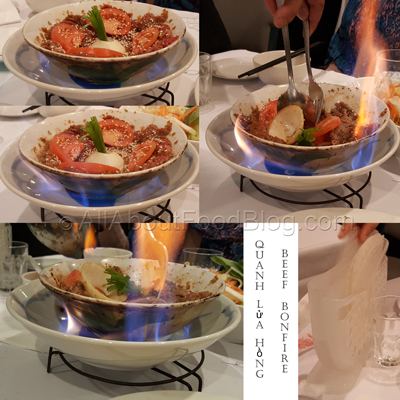 He then dipped the rice paper into the water to make it edible and a tad sticky. He also asked us to add any amount of vegetables and meat onto the rice paper. The end result was pretty similar to the rice paper roll that you might find in a Vietnamese restaurant. The difference was of course in the way you made the rice paper roll yourself!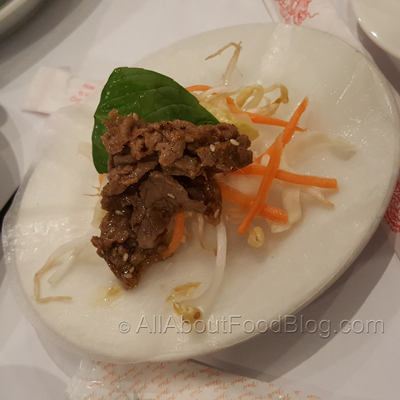 You can see a little video we made about the beef bonfire on YouTube.
I actually did not expect this kind of excitement from a Vietnamese restaurant. This is the dish that you should go to Minh for.
Pho Bo Dac Biet – $15.00 – Combination beef (including Tendon, Tripe, beef balls) noodle soup
The pho at Minh Vietnamese restaurant is actually not bad. However, it was overshadowed by the bonfire theatrical.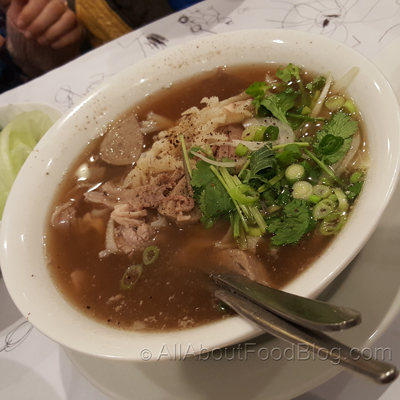 Vit Nau Ca ri Do – $16.00 – Roasted duck with curry and pineapple
The red curry duck is pretty similar to a Thai dish. I can't really find the differences between the two. I originally ordered this dish because the four of us would still be hungry after the three dishes above. As it stands, it was a surplus to our requirements and had to be taken away for our lunch the next day.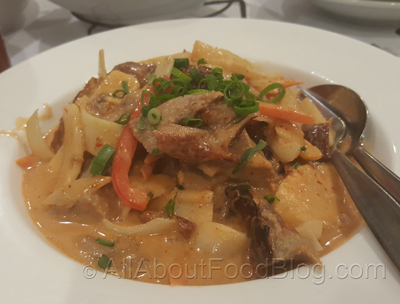 Hot Vietnamese Coffee – $4.00 – with condensed milk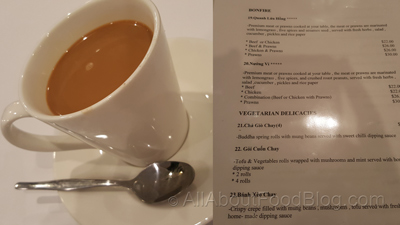 The final verdict for Minh
The beef bonfire was a pleasant surprise when dining at Minh. The dishes were also good value for money.
Did you know?
Apparently, Minh is also famous for its Noodle in Tomato Sauce (courtesy of The Hungry FoodTech). We tried it on our second visit to Minh in as many week and loved it!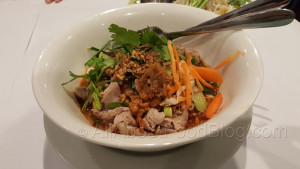 Vietnamese restaurants are known in Sydney mostly for pork rolls and Pho, especially in the suburbs like Cabramatta, Marrickville and Bankstown.
Rating for Minh:
7.5 / 10
Taste: 8.0 / 10
Price: $10 – $18 per main dish
Place: 7.5 / 10
Details:
506 Marrickville Road, Dulwich Hill 2203
02 9560 0465