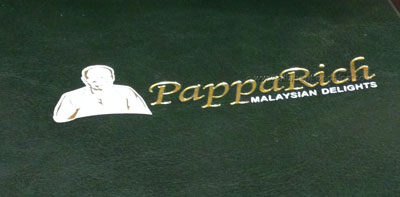 Review:
"PappaRich Malaysian Delights" was the name mentioned when I asked my circle of friends to name a good Malaysian restaurant in Sydney. However, we were kind of lazy to cross the bridge to Chatswood for a Malaysian cuisine. So, when we went to Broadway and saw the sign 'PappaRich', I could not be more delighted. We were also just in time to avoid the queue!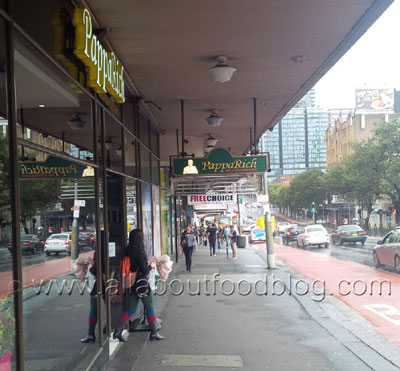 If you went there for the first time, the menu can be quite intimidating. It feels like an endless list of food with big pictures! So, on this occasion, I'll try to let you know the different dishes you can expect to find at PappaRich Malaysian Delights.
From the first part of the menu, we had Roti Canai with Tandoori Chicken ($14.90). It was quite a simple arrangement of a quarter tandoori chicken, a pretty big piece of roti and two kinds of sauce (spicy sambal and yogurt mint). We then picked 6 sticks of  Satay Beef ($13.90), alternatively you can choose to have satay chicken.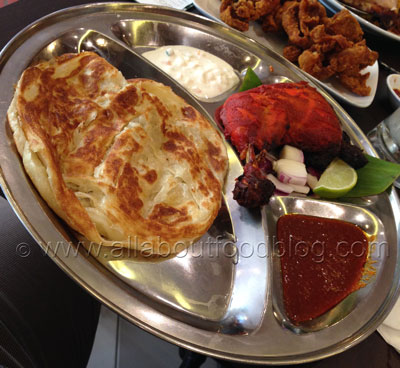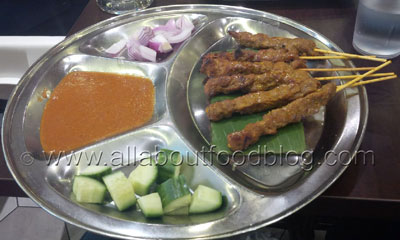 The rice department has quite a few choices to offer. At the top of the list, the Pappa Chicken Rice with Steamed Chicken ($13.50) was too hard to miss. A Malaysian favourite that comes complete with tender boiled chicken, fragrant chicken rice, chicken soup, bean sprouts and a combination of chilli, ginger and dark soya sauce for dipping. You can also have a variety of Biryani or jasmine rice with two choices from the following: red chicken, sambal eggplant, sambal prawns and beef rendang. The costs vary between $13.00 to $16.90.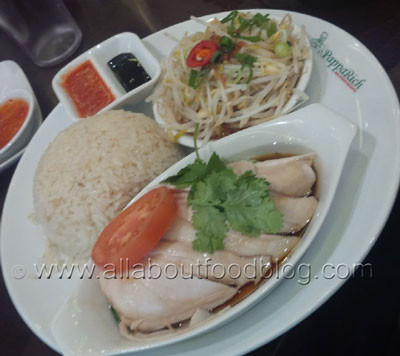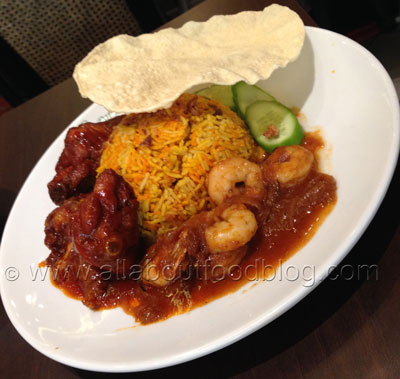 There were also a handful of choices from the Noodles department, unfortunately we only got the chance to try Crispy Egg Noodle ($13.50) – wok-fried egg noodles with egg gravy, prawns, chicken slices and fish cakes. My Malaysian friend told me that a good Malaysian restaurant was judged on the way they created their Laksa. She also said that PappaRich's was very nice. This last dish was my personal favourite, Pappa Deep Fried Chicken Skin ($6.90).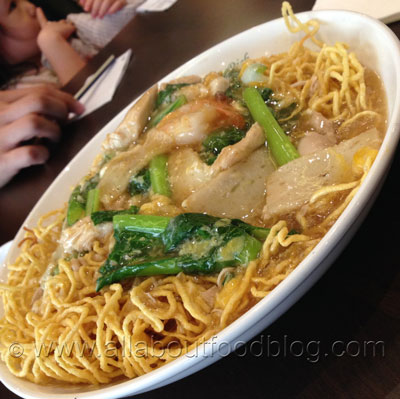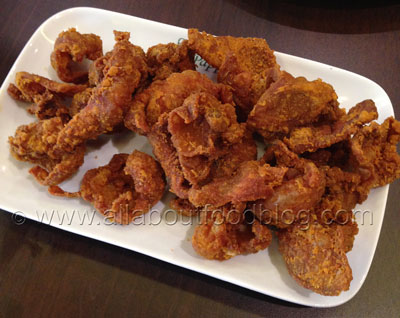 They serve a lot of traditional Malaysian drinks, such as Ice Blended Bandung (Rose Syrup with Soya Milk) with Grass Jelly ($4.90).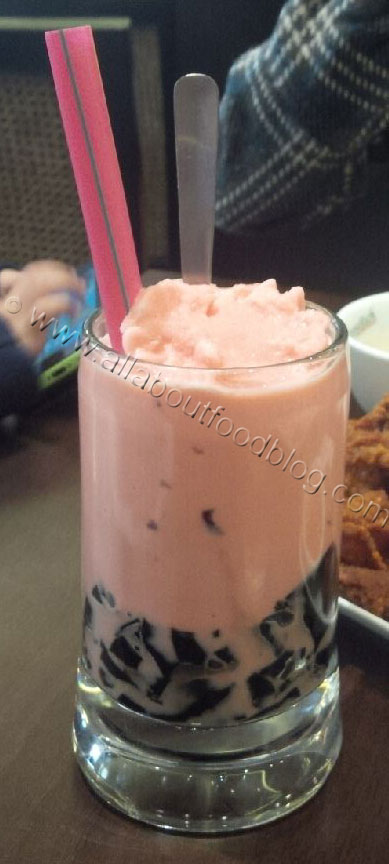 I love a good serve of deep fried chicken skin and PappaRich gave us a great serve of them! In line with the buzz, PappaRich lived up to the expectation. The price tag was justifiable by the big portions they served.
Did you know?
Looking at PappaRich's main Malaysian website, I was actually quite surprised that they already opened restaurants in six countries!
Rating for PappaRich Malaysian Delights:
7.5 / 10
Taste: 7.5 / 10
Price: $20 – $25 per person
Place: 7.5 / 10
Details:
Shop 5, 185 Broadway, Ultimo 2007
02  9281 3228