Review:
Back in 2011, I reviewed Sushi Tengoku with one major issue: wait time. So, what's so different this time around?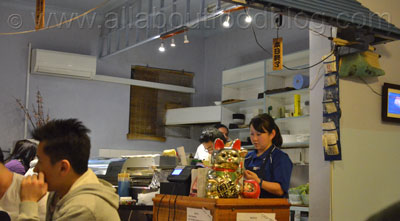 Sushi and Sashimi
Sushi was the thing I love the most at Sushi Tengoku. They are nice, extra large, and served pretty fast! We never miss ordering aburi salmon and aburi scallops. Some people said that the sea urchin sushi was nice, but we always have difficulties in trying to find which one to cut from our order.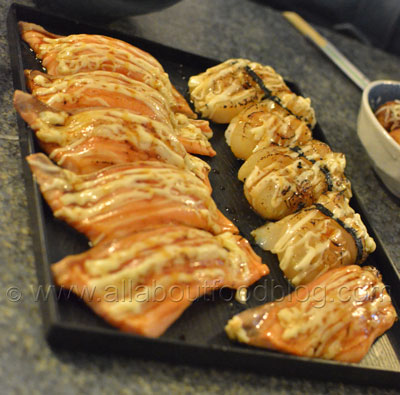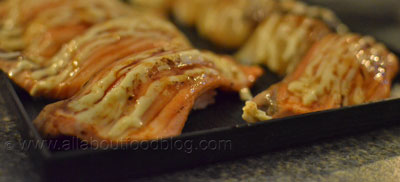 If you want variety, we suggest you to order sushi or sashimi moriawase.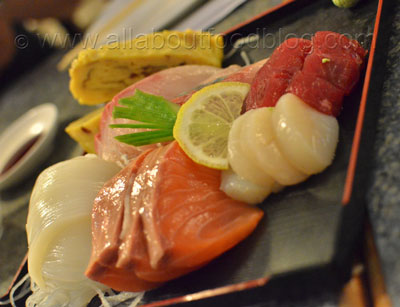 Sushi rolls and small dishes
Whenever we are in Sushi Tengoku, we always ordered tamago roll and spider roll. Sushi tengoku's sushi rolls were humongous as always! Trying to finish them was quite a task.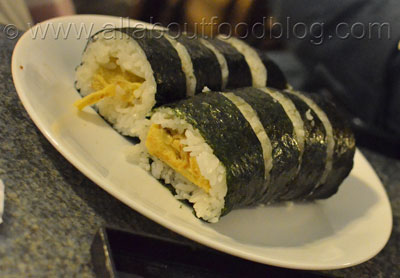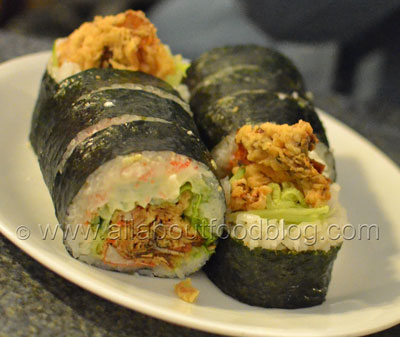 If you can stand fish head, I suggest you to try teriyaki salmon fish head. For only $5,  it is by far the best value for money dish.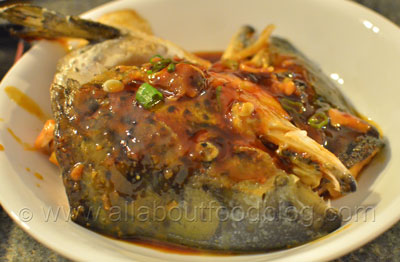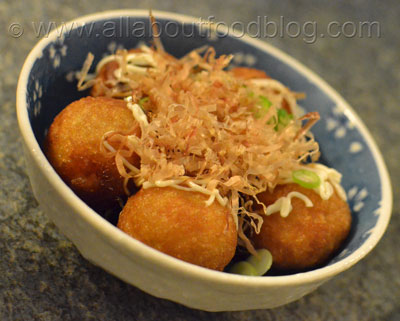 Specials
Specials are the one place that was problematic last time around. This time, we upped the ante and ordered two specials: Baked Scallops and Volcano Roll.
We were pretty pleased that the baked scallops were served reasonably fast and they were actually bigger. Baked scallops consisted of scallops, salmon, fish roe, and mayonnaise.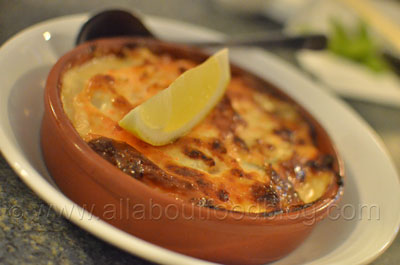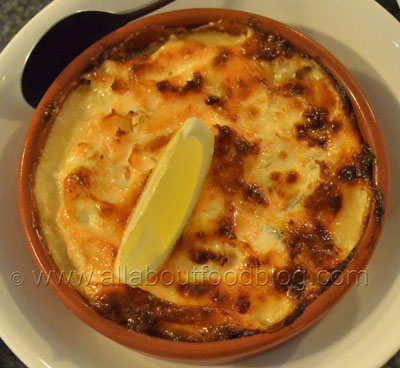 The volcano roll was pretty interesting. There were eight sushi maki with charred (aburi) crab meat.
We're pretty impressed with the changes that happened at Sushi Tengoku! Still the same gigantic sushi and baked scallops, but now without the ridiculously long wait time!
Did you know?
My Japanese friend once told me that a good sushi was not judged by the quality of meat, but was actually the intricate process to produce its rice!
Sushi Tengoku is the second restaurant that All About Food blog revisited (Churrasco being the other one).
Why do we revisit?
Some restaurants we visit regularly. If we think that the restaurant has improved significantly, we'll try to get a new post for that restaurant.
Sushi Tengoku's Rating:
7.5 / 10
Taste: 8.0 / 10
Price: $20 – $30 per person
Place: 6.5 / 10
Details:
121 Anzac Parade, Kensington NSW 2033
02  9663 3388
They don't have a website, but they do have Sushi Tengoku facebook page.