Review:
A friend of mine took us here the first time to enjoy one of the best pho in Sydney, we referred to it as Pho An. An restaurant (this is the entry listed on Urbanspoon/Zomato) only sells pho, with variants of beef and chicken. Despite this limited menu, people are still willing to queue for it.
When I was there, I usually ordered Pho topped with beef combination. It is the most complete combination that includes rare beef, cooked beef, beef tendon and tripe. I also usually order the large portion. The large bowl option is only $1 more expensive than the medium.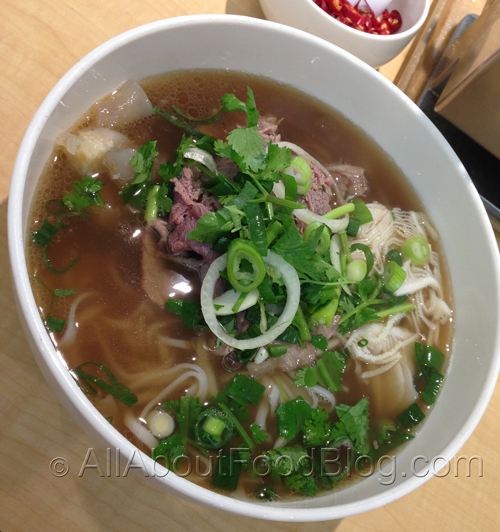 The portion is quite big and I usually cannot finish the soup. Personally, I think the taste is not so different than any other good pho restaurants in Sydney.
I guess the good thing about having limited items on the menu is that they can serve the dishes incredibly quickly. But then, you are also expected to leave relatively quickly!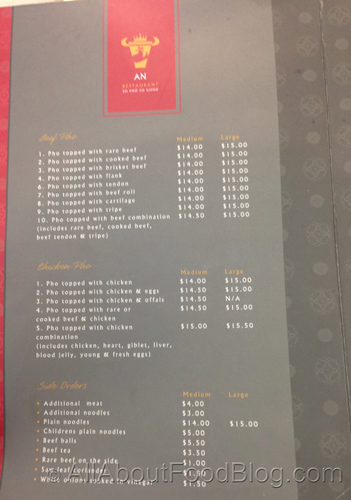 They give you the beansprouts and loads of chilli for free. You could also add a few other side dishes. The one that I usually order is additional meat or rare beef on the side. You can also try its beef tea.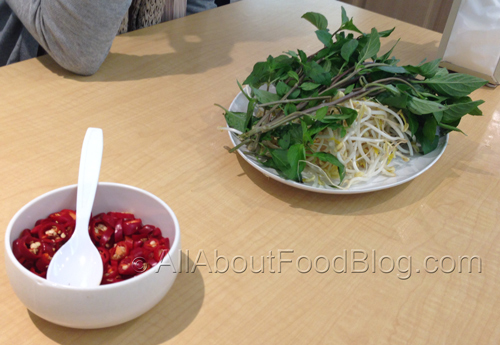 The price of Pho in An Restaurant can be considered pretty high. However, people don't seem to mind paying that much.
Did you know?
They have quite 'funny' charges such as $3.50 for spare bowl to share or $1 take away surcharge. I must say that the take away surcharge is quite funny as you generally pay less money for take away food.
Rating for Pho by An Restaurant:
7.0 / 10
Taste: 7.5 / 10
Price: $14 – $15 for pho
Place: 6.5 / 10
Details:
27 Greenfield Parade, Bankstown, NSW 2200
+61 2 9796 7826
http://anrestaurant.com.au/