Review:
I have known The Little Snail for quite some time, but I've only managed to visit it the other day. The Little Snail restaurant is located in the iconic Darling Harbour, Sydney.
I was actually quite surprised when learning that for 3-course lunch menu, they 'only' charge $38. I think it's quite a decent price given the location of the restaurant. They also have a 2-course kids menu for $18 that comes with a choice of soft drink or juice.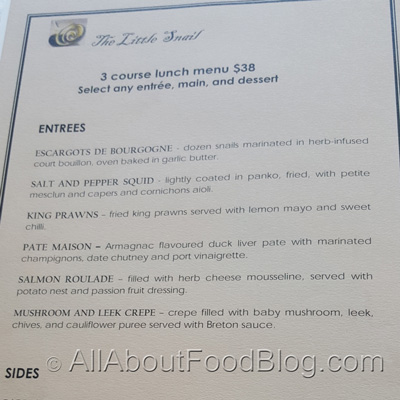 Escargots de Bourgogne – dozens snails marinated in herb-infused court bouillon, oven baked in garlic butter
For my first course, I chose Escargots (aka snails), my go-to dish when I visit a French restaurant. The 12 rather large escargots were not deshelled. It was quite a spectacle!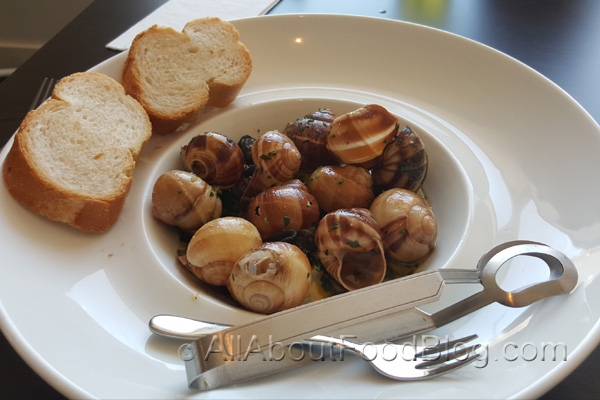 Pate Maison – Armagnac flavoured duck liver pate with marinated champignons, date chutney and port vinaigrette
The other 'must have' dish from a French restaurant was ordered as my wife's first course. It was quite a generous serving of duck liver pate with curious spots of mushrooms around the plate. The date chutney complemented the pate beautifully.
We had to order extra slices of baguette because we wanted to eat the pate to the last piece! It was very nice!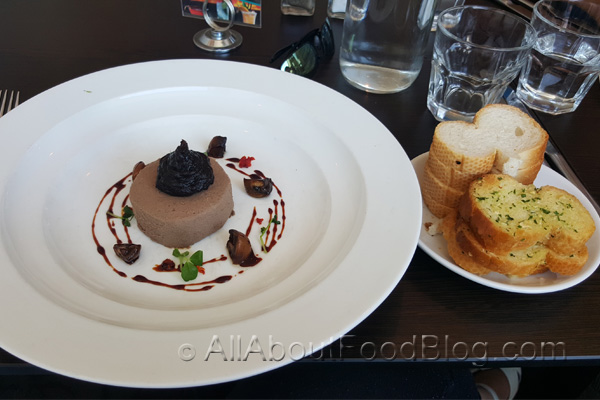 Crispy Fried Calamari and Chips
This was the first dish for the little kid. The calamari was crunchy on the outside and not chewy! It was pretty good!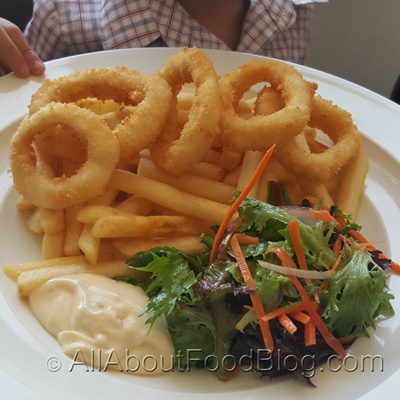 Kangaroo Fillet – (recommended rare) on garlic pommes puree with a seasonal greens
Cooking a kangaroo is notoriously hard. You overcook it and it would render the meat inedible. Since the recommendation was rare, that was what I ordered.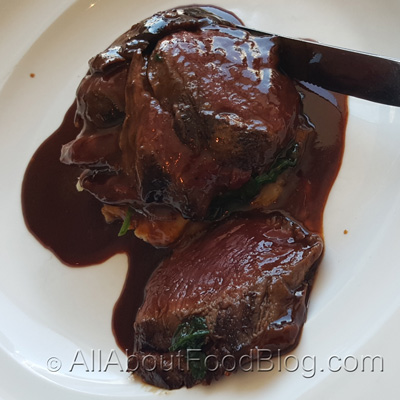 The kangaroo was already pre-sliced to a bite size (mind you my bite size might be different than yours).  It was perfectly cooked with a nice accompanying sweet sauce!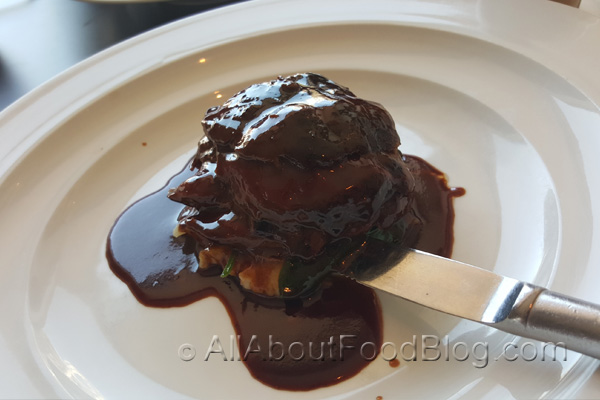 Citrus marinated Tasmanian Salmon – served on sweet peas risotto and sauce vierge
Another well-balanced dish with perfectly cooked salmon. I had to ask google about sauce vierge, literally translated as 'the virgin sauce'. It was made from olive oil, lemon juice, chopped tomato and chopped basil.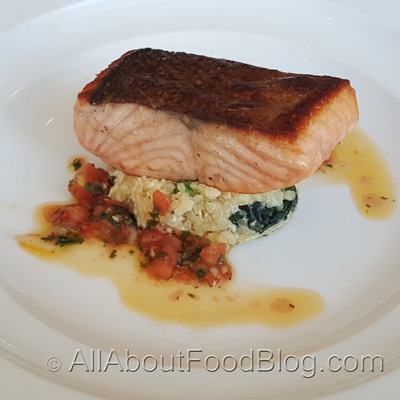 Vanilla Ice Cream with Strawberry topping
The kid's menu ice cream (that was actually the same size as the grownups!) was very pleasant to look at – or in my son's case to dip his hand into. They use sable Breton (aka shortcrust bread) to give that extra kick to the ice cream.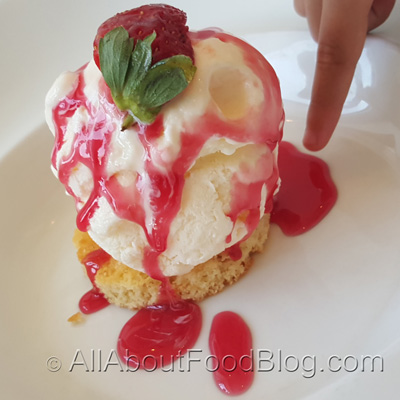 Classic Crème Caramel
It is a very simple and classic crème caramel… as expected.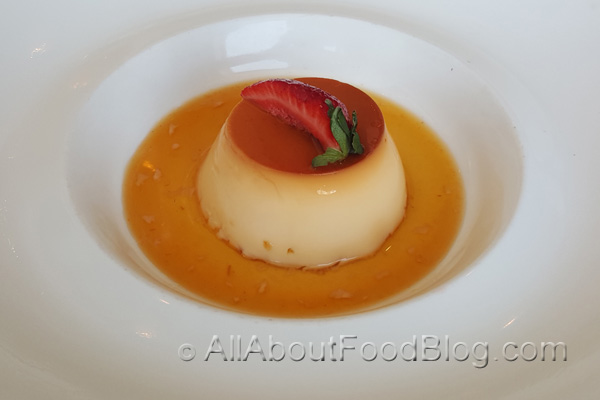 Chef churned hazelnut and praline ice cream on sable breton and Grand Marnier caramel
It was actually quite similar to the kid's ice cream in terms of quality. However the adult-version came with liquor content and the sugar ornament at the top.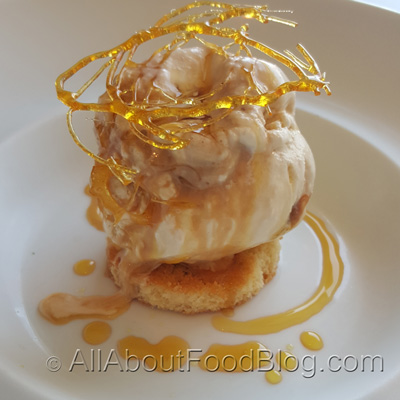 The final verdict for The Little Snail
Darling Harbour is probably the next best thing in Sydney after Sydney Opera House and Harbour Bridge. Having a three-course lunch for $38 at The Little Snail in Darling Harbour is such a steal!
Did you know?
You can get a 25% discount when dining at The Little Snail restaurant if you have the Entertainment Book. Entertainment Book is a book used in fundraising campaigns for fundraising companies like Cancer Council and RSPCA. It contains a lot of discounts for a lot of restaurants!
Upon researching about The Little Snail, I came across an expired Groupon link. It would've been nice to get an even bigger discount for the restaurant!
Rating for The Little Snail:
7.5 / 10
Taste: 7.5 / 10
Price: $38 for 3-course lunch
Place: 8.0 / 10
Details:
50 Murray Street, Pyrmont
+61 2 9212 7512
http://www.thelittlesnail.com.au/