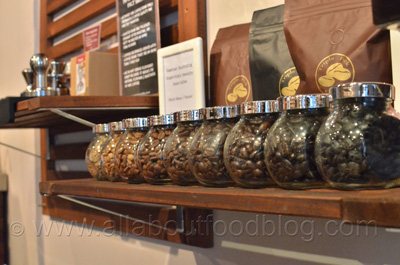 Triple Pick Coffee Review:
This week, I present you a rather unique review. Instead of reviewing a restaurant, this will be the first time that All About Food blog reviews a coffee establishment. For that reason, we will not be using our usual rating concept.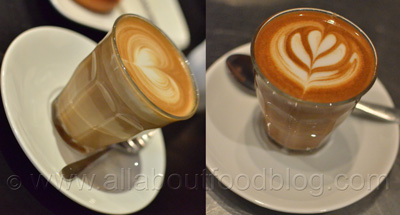 Triple Pick Coffee is the shop that we always go to for a great cup of coffee. They are located in a small street just across the loading bay for Westfield Bondi Junction's Coles. Despite the busy nature of Westfield Bondi Junction, this location actually creates a more relaxed ambiance.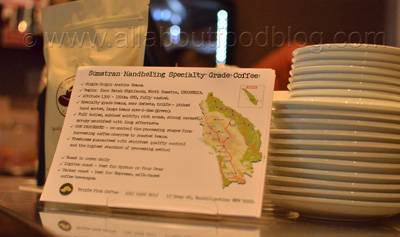 Triple Pick Coffee only uses Sumatran Mandheling for its coffee. The beans were imported directly from family plantations in Medan, Indonesia. This way, it was ensured that you would get the same quality every time you sip their coffee.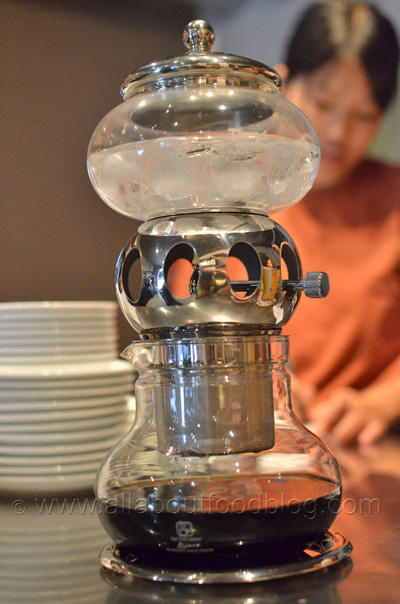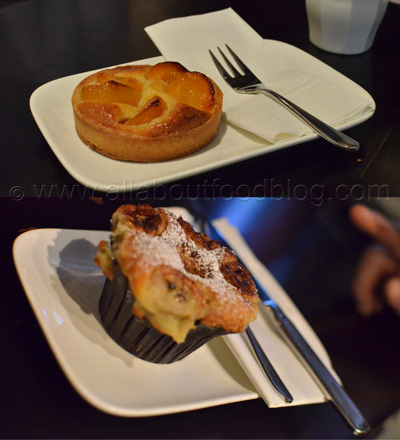 In the summer, you might want to try their Ice Coffee. I love how they do it differently. Instead of having a normal ice cube and whipped cream, they have coffee cube and coffee whipped cream. That way, you will never get diluted feel of the ice coffee. They also have a selection of small bites, homemade sandwiches and cakes to accompany your coffee.
Roasted In-house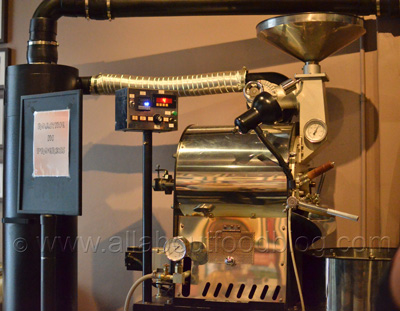 One of the unique traits of Triple Pick Coffee was that their coffee beans were roasted in-house. There are only a handful of coffee shops that are also a roaster. What is so special about roasted in-house coffees? Freshness! You just can't beat the taste of fresh coffee off the roaster.
In Triple Pick Coffee, you can actually see the process of coffee roasting and smell the finished products just as they leave the roasting machine.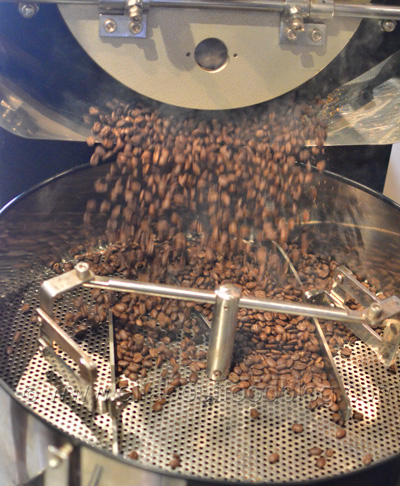 I have tried several coffee shops that have their coffee beans roasted in-house. I felt that Triple Pick Coffee was the closest one to my taste buds.
Did you know?
Sydneysiders are very particular about their coffees. Coffee culture is so deeply-rooted into the society that great coffee shops often have people lining up just for a sip of their famous coffee.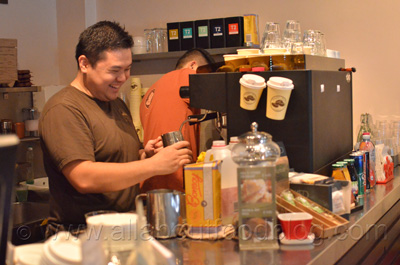 Details:
17 Gray Street, Bondi Junction
02 9388 9015
http://www.triplepickcoffee.com.au