Frango's Review:
There is a restaurant in Petersham, Inner West Sydney, that (I think) have achieved the 'legendary' status. Frango's or 'that Portuguese Chicken place in Petersham' is probably well-known to most of Sydneysiders. One of the 'legendary' issues was that service was pretty horrible in the restaurant. While we have experienced this in the past, their service is quite good now.
Their Petersham restaurant is always packed around dinner time and during the weekend, I would strongly suggest you book in advance. Just like other Portuguese charcoal chicken in Sydney, they also have chilli and mayo sauces. The difference was that their chilli sauce stood out above the rest. You might know that I am not a big fan of hot sauces, but I just can't get enough off their sauce.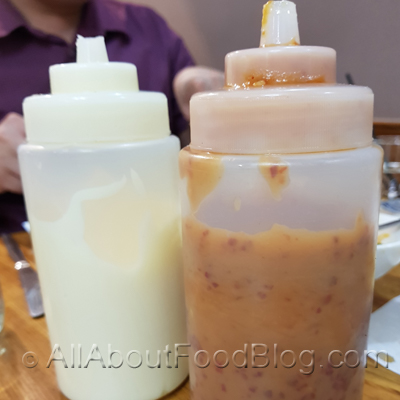 Sometimes at the start of dinner service (I think if you go with four or more people), they gave out a plate of bread with lurpak butter – our favourite non-artisan butter.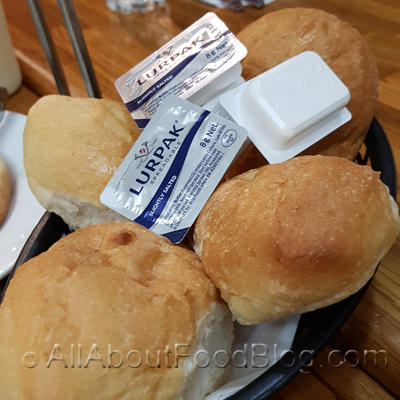 Portuguese Charcoal Chicken – $11 half / $21 whole – The famous marinated chicken
So, this is what most people come to Frango's for. The sit-down version of the charcoal chicken doesn't get slathered in chilli nor lemon. It's in the original recipe. You can apply as much chilli sauce as you want from the bottle they provided. The chicken is so flavoursome.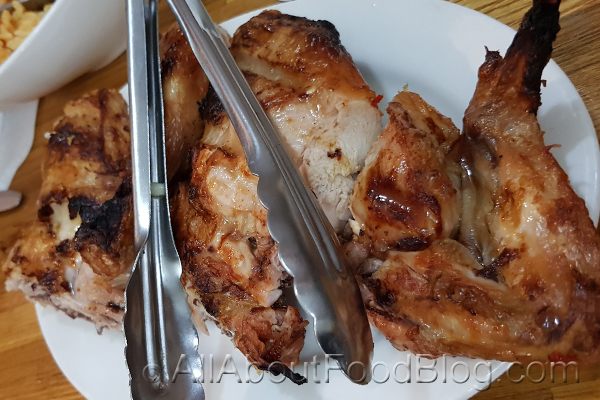 Home-style chips – $9 S / $14 L – Sliced Cut Potatoes
I usually don't talk about rice and chips. However, their sliced cut potatoes deserve a mention here because they are awesome! Very addictive! Unfortunately, they are only available for dine-in customers.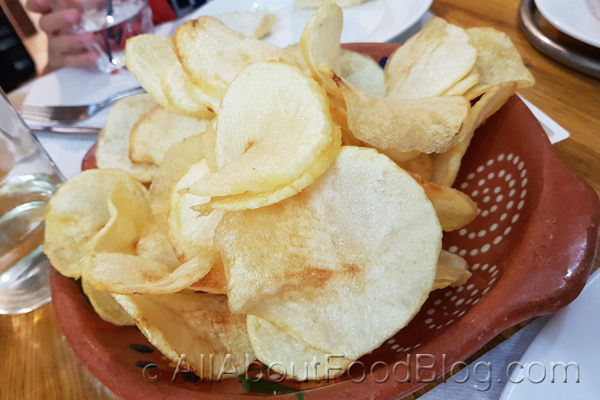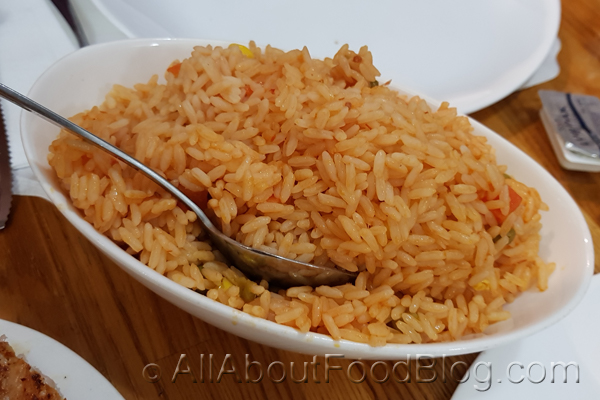 Espetada de Bife – $30 – Tender Beef Skewers Marinated served with rice or chips
Espetada de bife, Portuguese for beef steak skewer, is something that I always love to order in a Portuguese restaurant. They always look awesome… Well, in this case, they looked awesome and tasted nice!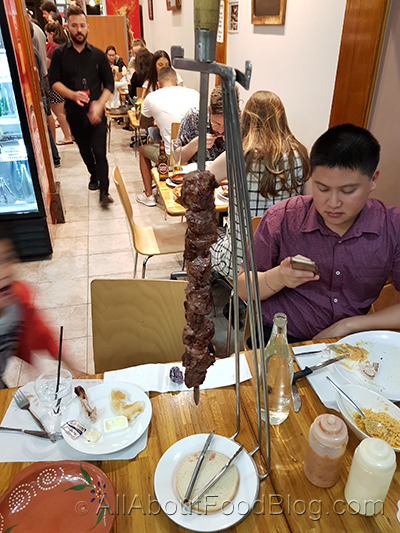 The final verdict for Frango's
The queue for takeaway Portuguese Charcoal Chicken at Frango's doesn't lie. They are probably one of the best charcoal chicken restaurants in Sydney.
Do you think I should go?
If you want to taste what many believe to be the closest thing to authentic Portuguese Charcoal Chicken in Sydney, then you must visit Frango's in Petersham.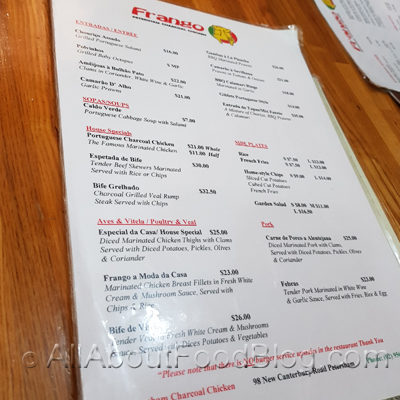 Rating for Frango's:
8.0 / 10
Taste: 8.5 / 10
Price: $20 – $30 per person
Place: 6.5 / 10
Details:
98 New Canterbury Road, Petersham 2049
+61 2 9560 2369