Gojima Review:
Gojima is a Japanese 'fast food' burger joint located at The Star in Sydney. It was created by Chef Chase Kojima from Sokyo. The unique selling point for this restaurant is that they use rice instead of the usual burger bun!
Their menu is predominantly rice burger, made from Japanese sushi rice and nori… in other words: a gigantic sushi! The difference is that the rice would not fall apart like a normal sushi.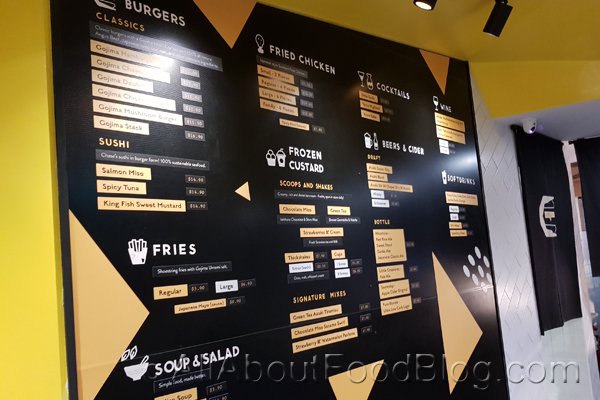 Gojima Stack – $16.90 – cheeseburger and Crispy Katsu Mushroom with tomato, pickles, onions, lettuce and special sauce
When I read the description, cheeseburger and crispy mushroom, I instantly knew I had to try it!
This burger is actually quite big and probably bigger than your usual portion for lunch.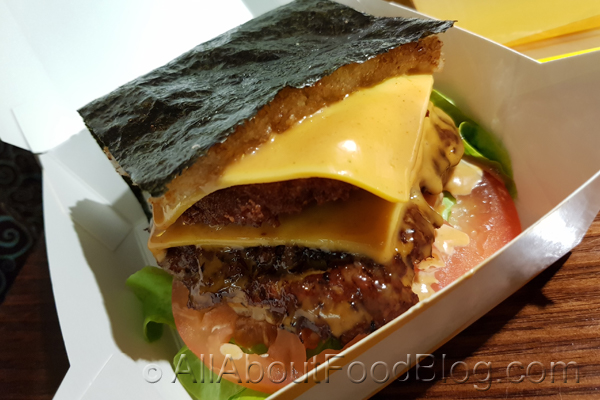 Salmon Miso – 14.90 – Tasmanian Salmon, cheese, lettuce, cucumber, radish, pickles, scallions and Gojima Miso sauce
The second rice burger is more like a 'normal' sushi: salmon with miso sauce, except for the crunchy rice and cheese on it.
Size-wise, it is also quite a normal portion for lunch.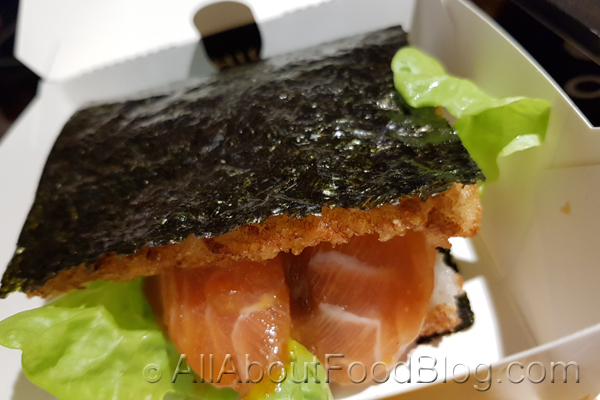 Small – 2 Pieces – $8.90 – Japanese-style Southern Fried Chicken
As part of the 'side' menu, Gojima offers Japanese fried chicken. You could easily have that for your main if you are not a big fan of sushi. Their chicken was super crunchy and pretty tasty.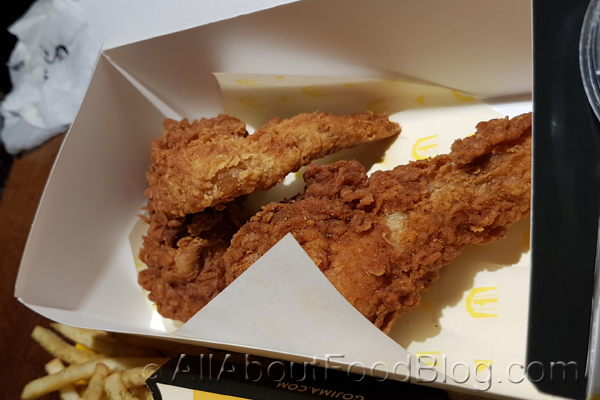 Miso Soup – $3.90
Their miso soup was very good and pretty cheap for what they put in it!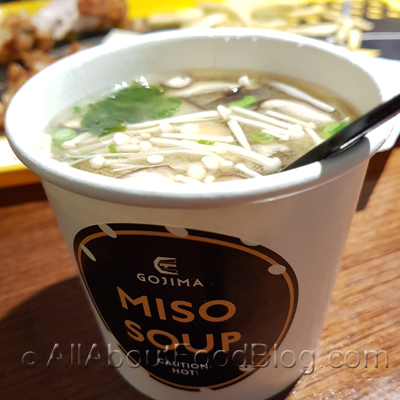 Large Fries – $6.90 – Shoestring fries with Umami salt.
+ Japanese Mayo $0.9
If you want the complete experience, you should also order their shoestring fries and Japanese mayo.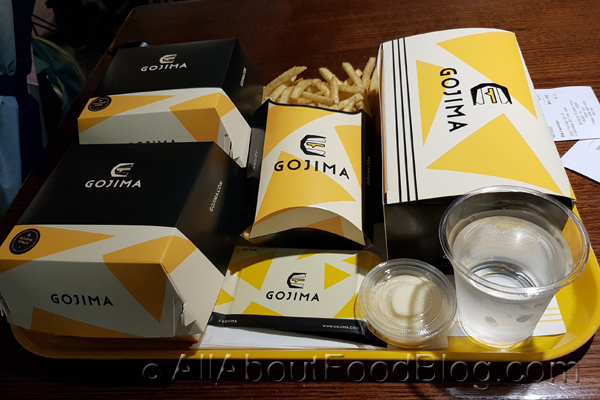 Thick Shake – $7.90 – Strawberries & Cream
To close out a nice lunch, strawberries and cream milkshake is the obvious choice.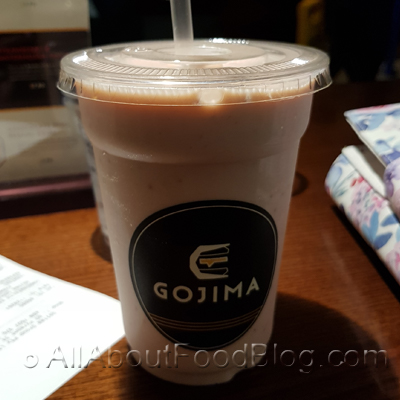 The final verdict for Gojima
Quite a lot of top chefs open up a burger joint these days with Gojima being one of them. However, their rice burger offering is very nice and exciting.
Do you think I should go?
If burgers and Japanese food are your things, then you must visit this restaurant!
Rating for Gojima:
7.5 / 10
Taste: 7.5 / 10
Price: $11.90 – $16.90 per burger
Place: 7.5 / 10
Details:
Level G, The Star, 80 Pyrmont Street, Pyrmont 2009